Print This page
How To Display The Analytics under A Specific Post Type Inside the WP-Admin?
If your website has different post types, such as articles, properties, posts, pages, and products. You can show Analytics under all of them or you can choose a few of them to show Analytics. This feature will help you to analyze the performance of a specific type of post on your website.
In order to do this go to
1. Log into your WordPress dashboard
2. Navigate to Analytify>Settings>Admin
3. Inside the Admin see the Analytics on post types, this will show you a Drop Down box, where you can select the post types that you want to enable for Analytics show.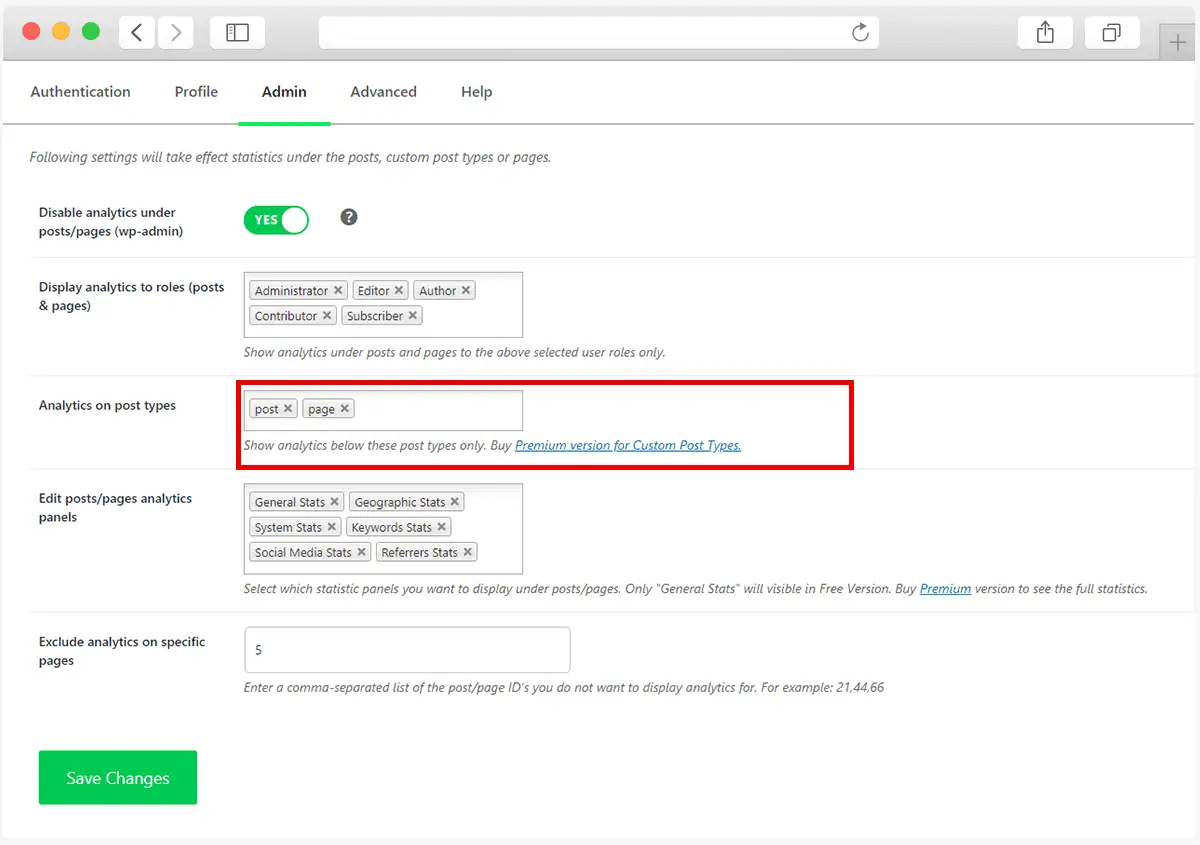 This is how you can display the analytics under a specific post type in your WordPress dashboard. Check our guide on how to enable analytics on specific post types for the front-end.
Last updated on June 7th, 2021