Print This page
How to Find Enhanced Ecommerce Analytics Reports in Google Analytics
Do you have an eCommerce WordPress website? If you have then you have to set up Enhance eCommerce reporting in Google Analytics for Proper tracking to view your website performance.
Here, we will discuss how to find enhanced eCommerce analytics reports in Google Analytics.
Requirements For Enhance eCommerce Analytics Report
Here, we will assume that eCommerce has been set up on your website and Enhanced eCommerce reporting is turned on for your Google Analytics view. But, if you are facing any issue in Enhanced eCommerce reporting then you have to check the following method given below.
 1. Turn on Enhanced eCommerce reporting in Google Analytics
Where to Find Your Enhanced eCommerce Analytics Reports
1. Sign in to your Google Analytics account of your eCommerce website for which you want to view the enhanced eCommerce analytics report
2. Navigate to Conversions –> Ecommerce and click on Overview
3. Here you will see a new and improve enhanced eCommerce analytics report of your website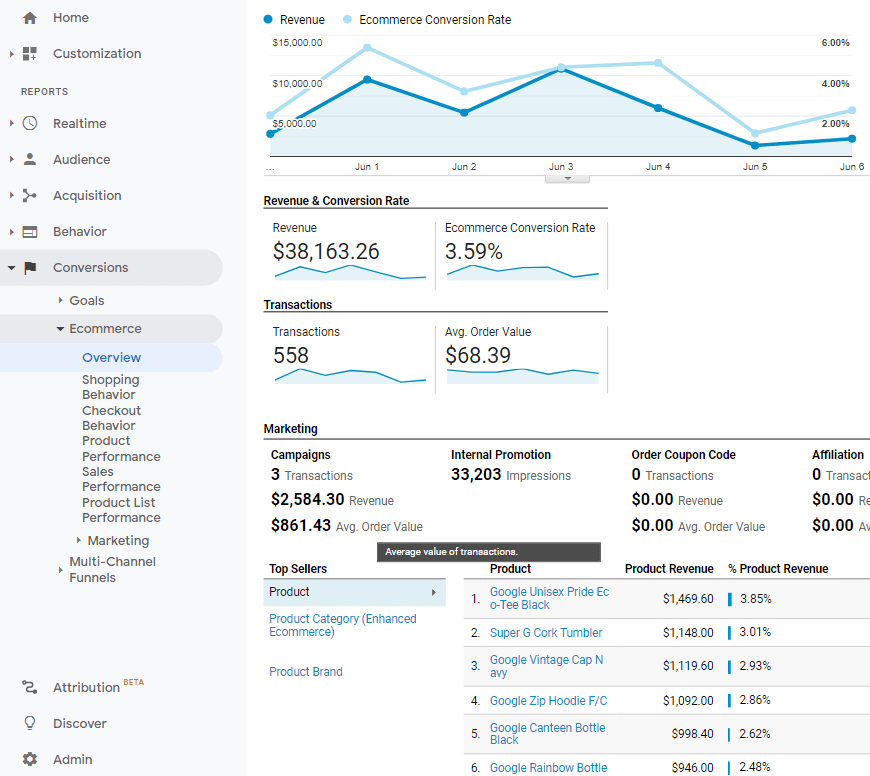 This is how you can find the enhanced eCommerce Analytics reports in Google Analytics and Analyze your eCommerce website performance.
Would you like to track your website form conversions? Check our guide on getting started with the forms tracking addon.
Last updated on June 7th, 2021