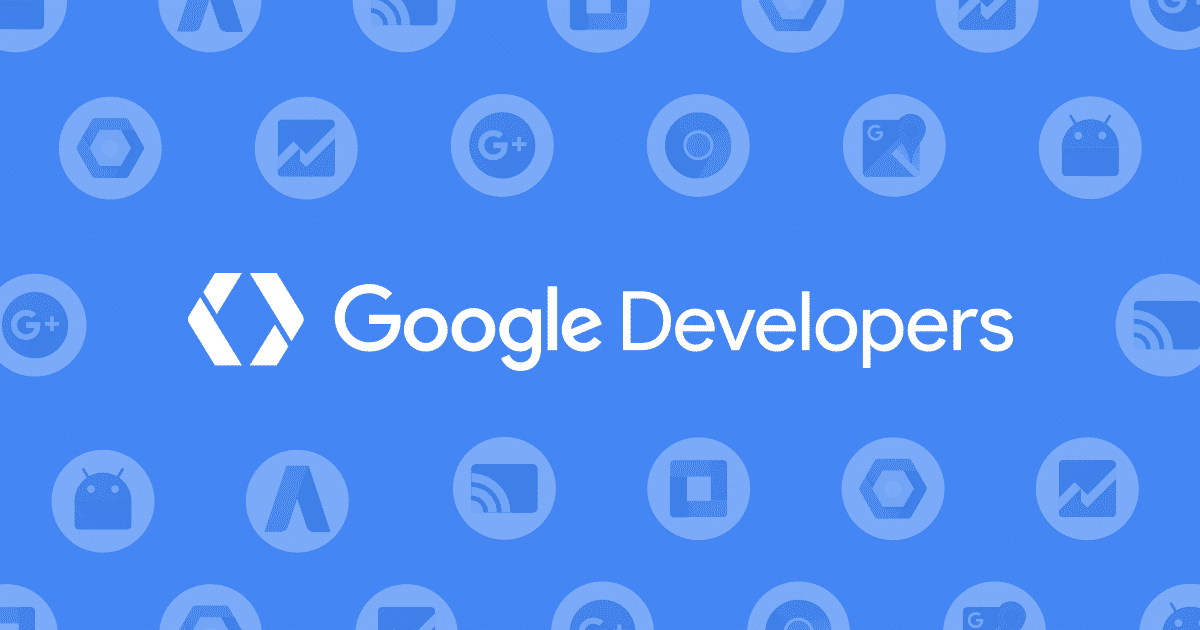 Get Client ID, Client Secret and Developer API Key for Google Developers Console Application
Here is a video guide specially made for Analytify WordPress Plugin users.
The following are the simple steps that can help you to get your Client ID, Client Secret and Developer API Key for your Web Apps or WordPress plugins from Google Developers Console. We wrote this tutorial for Analytify users but It can be beneficial for everyone.
Steps to Get Google Client ID and Client Secret

key
Step1
You need to create a Project in Google Developer Console. Click here to go to the Console page. It will ask you to login with your Google Account if you are not logged in already. If you have already created Projects in Google Developers Console, you will see the list of created projects. If not, the following screen will appear.
Step2
In both scenarios, Click on the 'Create Project' button. A page will redirect, where you will enter 'Project Name' and 'Project ID' which will help you to recognize your project in the console.
Step3
By clicking on the Create button, Your project will be created and redirects you to the dashboard, where you will find and Go to APIs Overview you have to click on this option.
Step4
After Clicking on the Go to APIs Overview, Your new project's APIs & Services dashboard will open.
Step5
Now you need to select a Library. Go to the Library page from the navigation menu > APIs & Services > Library from the left corner icon.
Now first Search Google Analytics API and then search the Google Analytics Reporting API.
Select & Enable them both one by one.
Step6
After Enabling the both APIs click on the top Left side Google APIs option.
Step7
Now Click the OAuth consent screen option from the left side menu and select External Option & click on the Create button.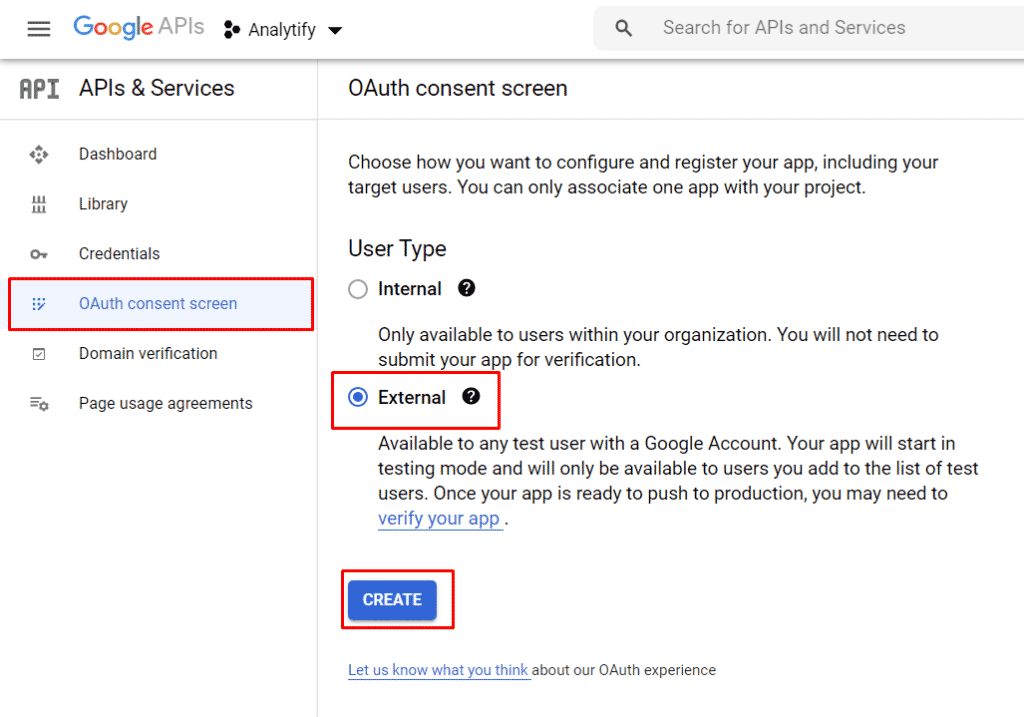 Now add app information and click on save and continue button in all steps.
A new window will open in the OAthu Consent screen where you have to click on the Publish app and confirm the Publish App.
Step8
After Confirming the App, now click on the Credentials option from the left sidebar menu and click on the create credentials option and select OAuth client ID.
A new window will open where you have to select the Application type "Website Application" from the drop-down list.
Now enter Information Name & Authorized redirect URls.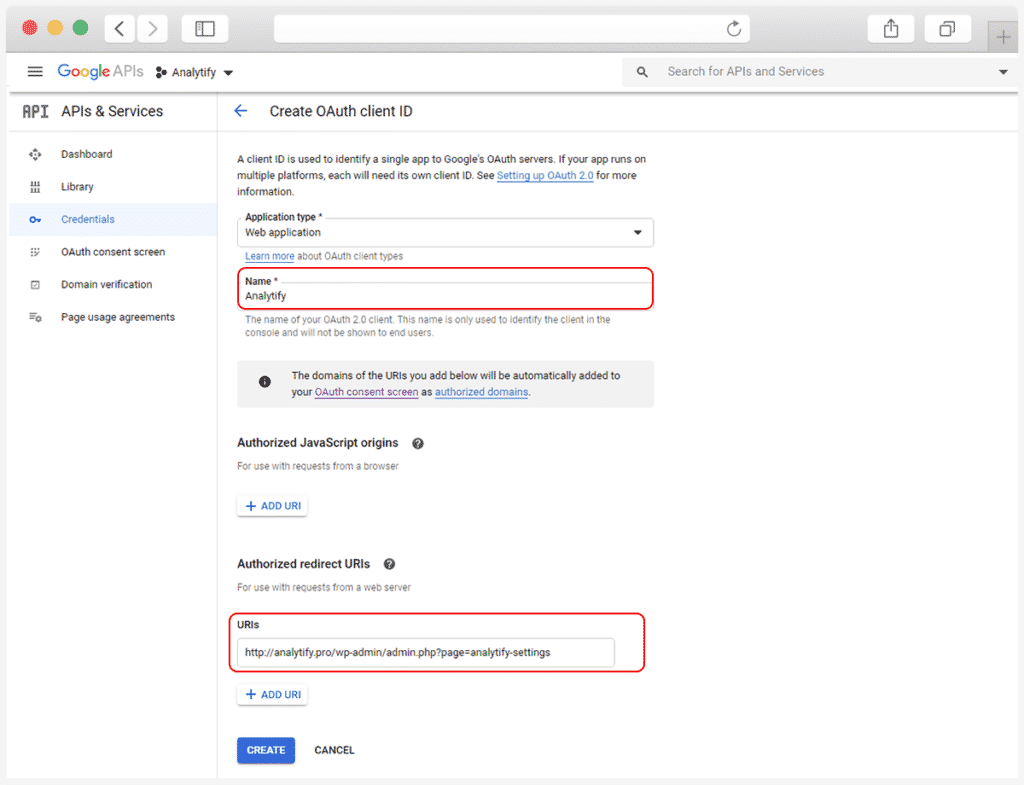 For the Analytify WordPress plugin, you will get Authorized Redirects URIs from Analytify > Settings > Advanced tab.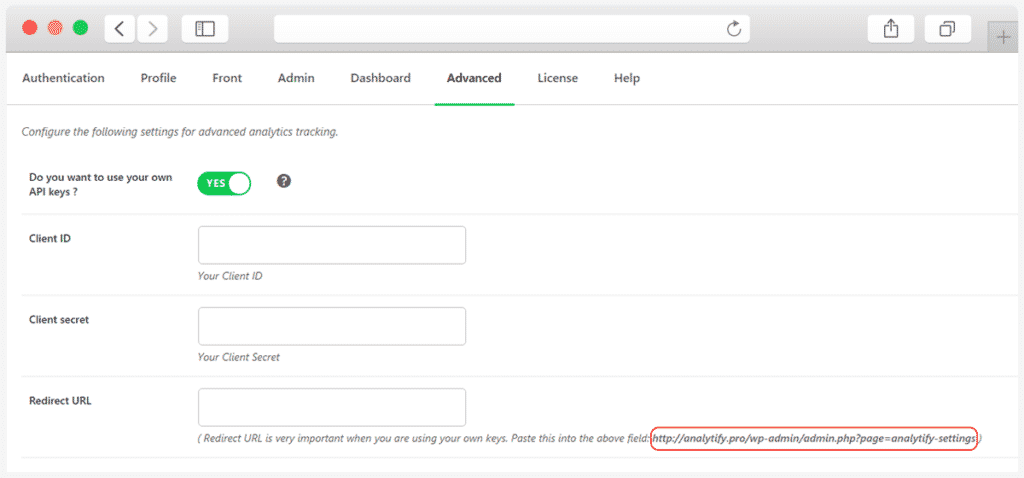 After clicking on Create Button a popup will appear where you will find the Client ID and Secret ID. Copy them one by one and paste them inside the Analytify > Settings > Advanced tab.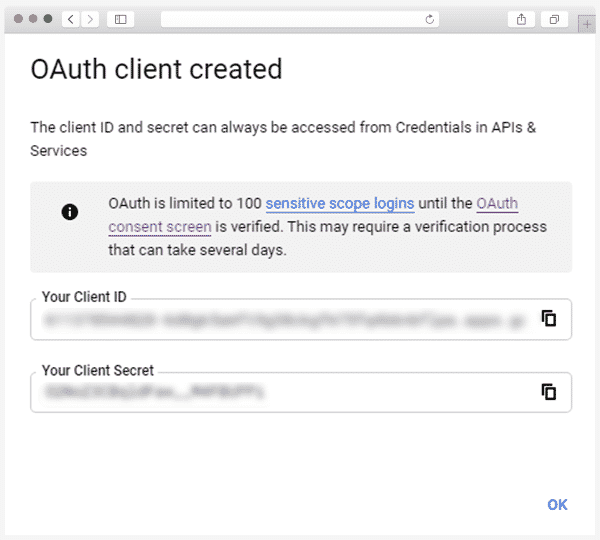 Here you need to enable the "Do you want to use your own API keys?" option and get the Redirect URL. Copy the URL and paste it into Authorized redirect URI and click on the create button.
After pasting the Google Client ID and Client Secret, and Redirect URL in plugin settings, save the settings and log in with your Google Analytics Account to connect with Analytify.
Next, you have to authenticate your Google Analytics account with Analytify, In order to do this go to Analytify>Authentication and click on Login with your Google Analytics Account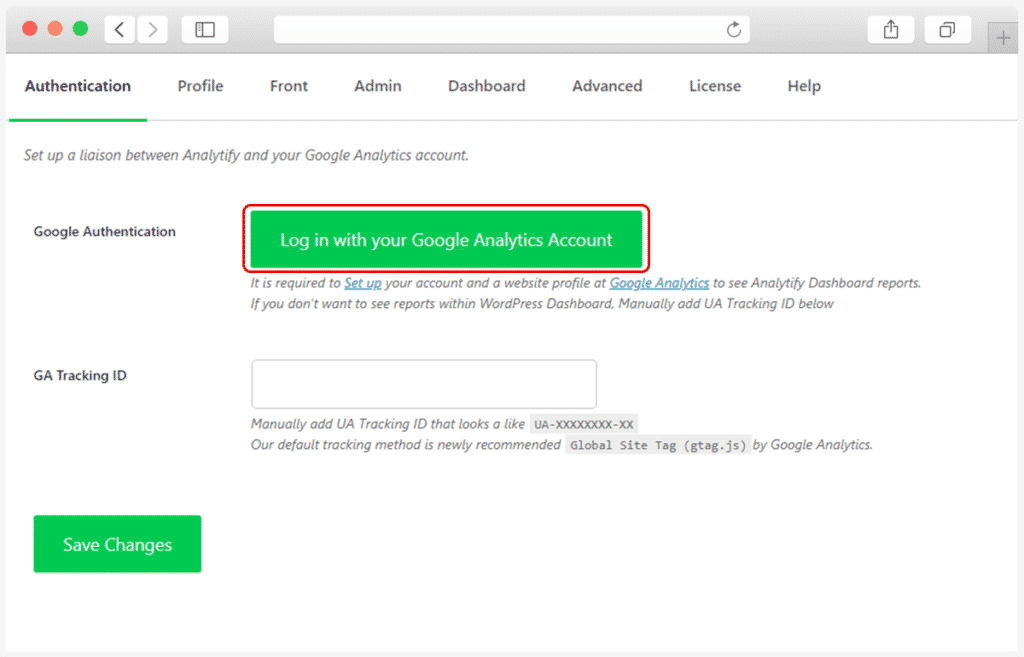 After clicking here you will be redirected to Google Accounts, you have to select your Google Account that is associated with your Google Analytics account.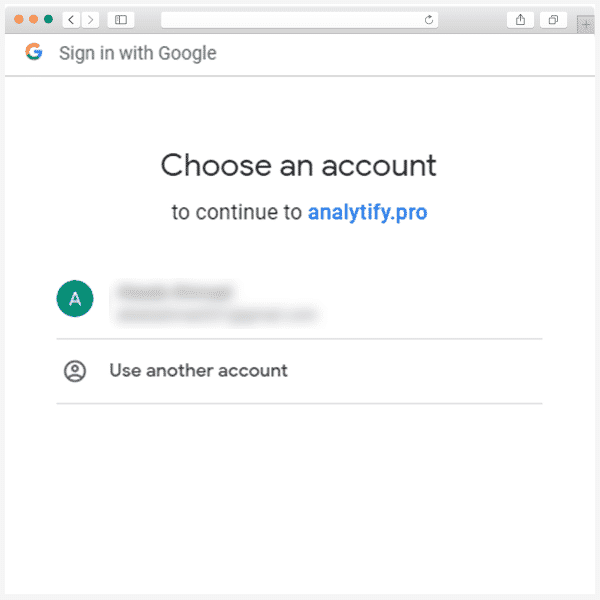 In the next step, it will ask you to Allow the permissions. you have to click on the Allow button.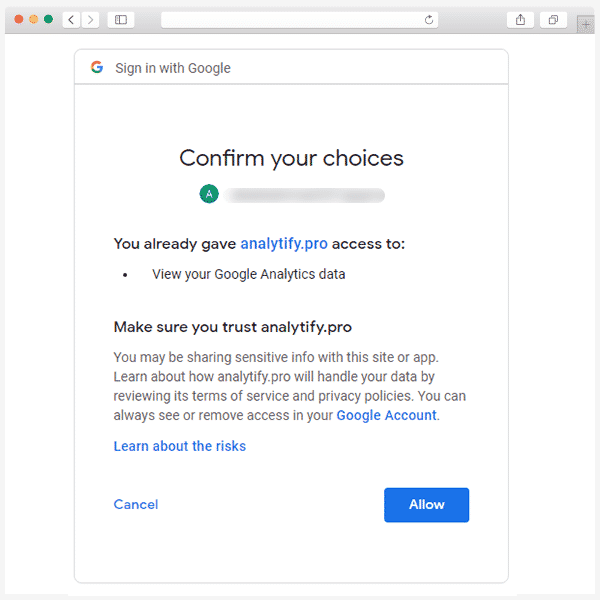 You will be redirected back to Analytify>Profiles here you need to select profiles of tracking and profiles for showing analytics inside WordPress Dashboard.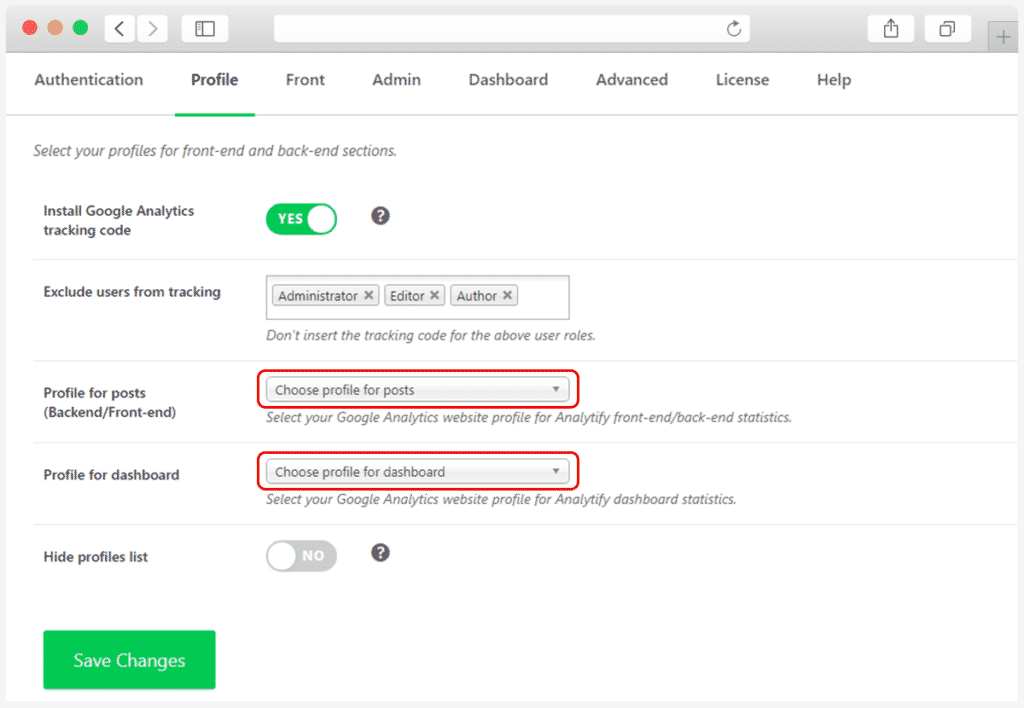 Congratulations! you have successfully implemented the Google Analytics APIs key for Analytics Tracking inside Analytify. This is how you can get the Client ID and Client Secret key from Google Developers Search Console.