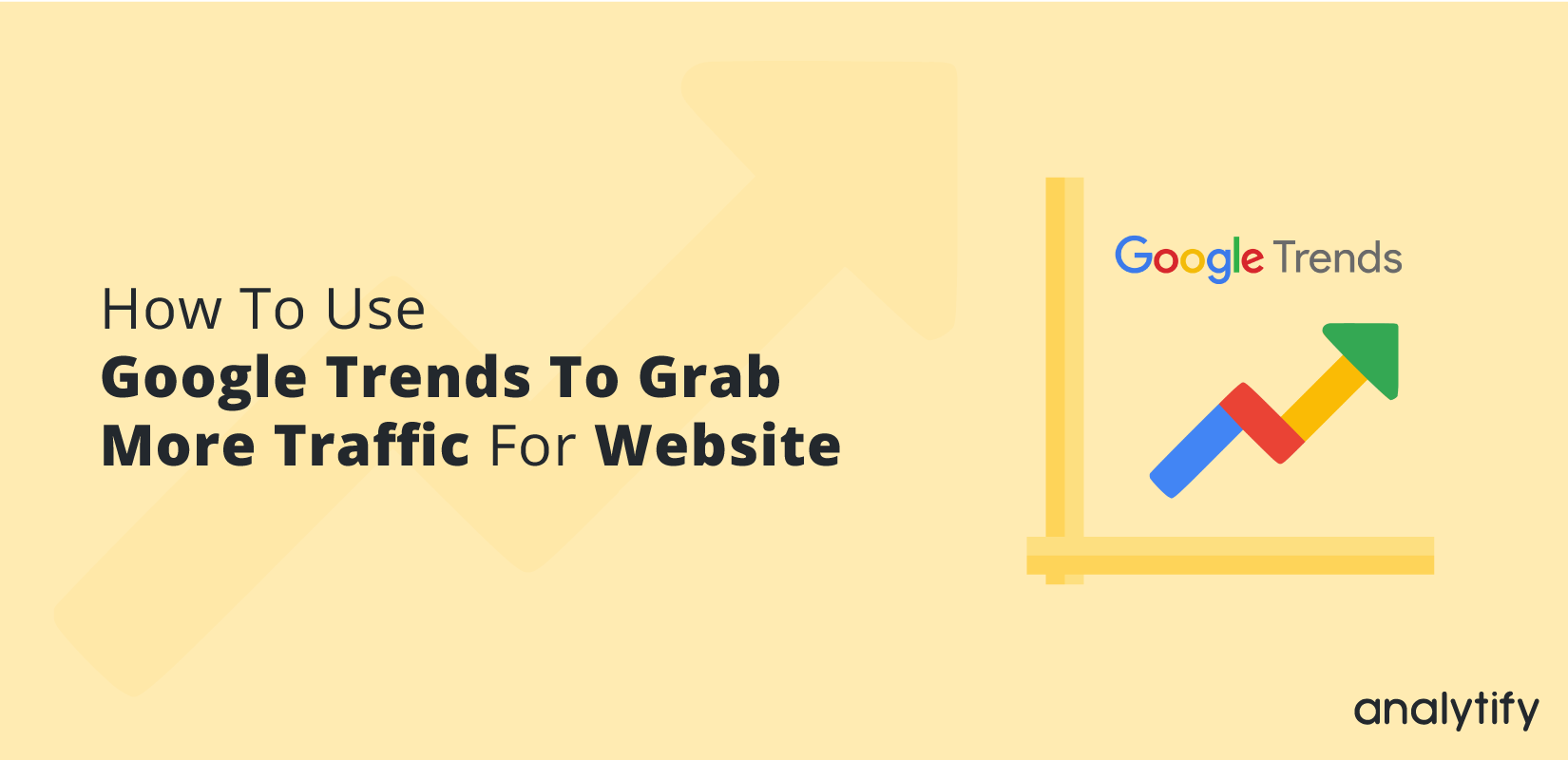 How To Use Google Trends To Grab More Traffic For Website
Studies say that Updated and Trending content works best when it comes to grabbing more traffic and engagements. To find the trendy content, Google Trends comes into play, you can find the trending content about a niche that can be used to create content from scratch or you can be used in your existing articles. Here, we will discuss How To Use Google Trends To Grab More Traffic.
The best thing about Google Trend is that you can find the trends based on time, country, interest, and volume of the audience. In Google trends you won't find the exact numbers of the audience, there will be a score from 0 to 100. If you find a trend that has a score of 100 that means this is a hot topic.
You can use some other tools along with Google trends to get into more depth, such as some keywords research tools and the Adword Keyword Planner to find out the number of audiences and the height of competition.
Table of Content
How To Use Google Trends To Grab More Traffic
Using Google Trends is not that much tricky, You need to go to Google Trends and select the country. After selecting the country you will see the option to enter the topic that you want to check, Also there you will be able to see the recent trending topics and the top trending topics from the past 7 days.
1) Checking Trends for a Specific Topic For Existing Content
For example, you wrote an article a year before, but that article stopped grabbing too much traffic, You can try to update that content by adding some trendy keywords inside that. Remember that, this won't work for all niches so you need to be smart doing this.
If your article is about I-phones, you can update the article by adding the new I-phone model into your article. It can give your article a boost

2) Finding The Trending Products For Ecommerce Stores and Affiliate Blogs
If you are running a store, where you sell products without keeping them in your inventory, or you are running an Amazon Affiliate blog. Finding a profitable and trending product is not an easy task. But using Google trends can help you to find a trending product to generate a quick profit.
For example these days people are stuck in their homes due to CoronaVirus. The trend for online shopping has increased. Most of the products have been selling well but on the other side, some products have stopped selling. The outdoor gadgets, for example, skateboard, soccer shoes, fishing equipment have stopped selling but the products like home gym equipment, yoga mats, and kitchen accessories' sales have increased by 200%.
You can see the graph shows that from the month of February people are interested in the home gym machine as compared to previous months. So it's the best time to target this product, You can use this product for your own store, or you can write a detailed review on your blog to generate sales with the Amazon Affiliate blog.



In this example you can see the soccer shoe trend has been down since the start of Covid19, The reason is very obvious. People do not tend to go out so they don't need to purchase them unless this lockdown is over. So it's not a good idea to target this product.


3) Reading About Your Competitors
You need to be ahead of your competitors in the market to perform well, But before competing with them you need to know about their potential. Using Google Trends you can compare your brand with your competitors. This can give you quick information about the audience and the behavior of you and your competitors and in that way you can use Google Trends To Grab More Traffic.
In the graph, Amazon is presented with a blue color while eBay is shown in red color. This clearly shows that people are more interested in amazon as compared to eBay. These stats are based on the United States only.

4) Finding New Topics
Finding a topic to write about is not an easy job especially when there are a lot of competitors who are busy making quality content. So you need to come up with unique and trendy topics.
If you search a topic inside Google Trends it gives some related topics and related queries. You can use them to generate content for you.
You can get some ideas from these topics and queries to generate your own unique and trendy content. One thing you keep in mind that it doesn't stay only with the Google Trend results. You can use some other tools to verify the audience and competition of keywords.
After publishing these topics on your blog, you need to track them whether they are working well for you or not. If you are a WordPress user you can use the Analytify (Tool to see Google Analytics Inside the WordPress Dashboard )
Frequently Asked Questions
Is Google Trends free to use
Yes, Google Trend is a free tool provided by Google. You can see what people are searching for on Google, and how those searches change over time,
Can Google Trends be used for SEO?
You can find valuable insights through Google Trends on specific topics that's why it is an excellent tool that can support SEO.