The time has come! Eagle has landed! Analytify 2.0 is released in the wild. It's available for free, just go to your WordPress update screen and you could update, hassle free.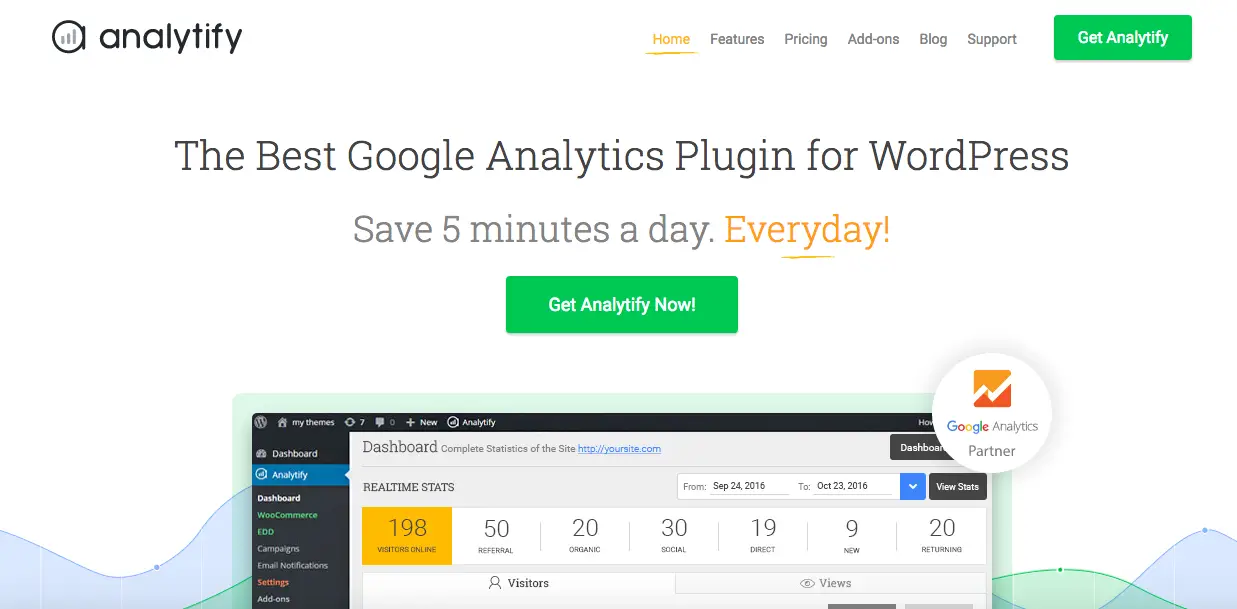 Analytify 2.0 is huge. Just look at the Changelog –
Enhancement : New clean UI design
Enhancement : Changed underlying directory structure
Enhancement : Refactored code
Enhancement : removed traditional analytics js – GA recommends analytics.js
Enhancement : Quick Tabbed navigation. No page reload.
Enhancement : Profile Tab – Hide Profiles list
Enhancement : loading stats with ajax
Enhancement : Our Core plugin is Free and required for all add-ons and pro upgrade.
New Feature : Page exit and Entrance stats
New Feature : Social Media Statistics
New Feature : Anonymize IP Address
New Feature : Force Analytics Traffic Over SSL
New Feature : Track User ID
New Feature : Demographic & Interest Tracking
New Feature : Help Tab
New Feature : Diagnostic Info and Error log
New Feature : Shows Comparison up or down Stats
New Feature : Every post row has a direct link of Stats which takes to next page screen and takes to stats section.
New Addon : Enhanced ecommerce Google Analytics for Easy Digital Downloads addon
New Addon : Google Analytics Campaigns manager addon
New Addon : Email Notifications addon
New Addon : Google Analytics dashboard widget
Compatibility : Compatible to WordPress 4.6.1
And Welcome to Analytify.io
Analytify.io is our new home! We are embracing the future of Analytics, so this is the perfect home for our next adventure. We hope you like our new website.
Analytify 2.0 Features:
Best way to understand Analytify 2.0 feature is to visit our new Features Page.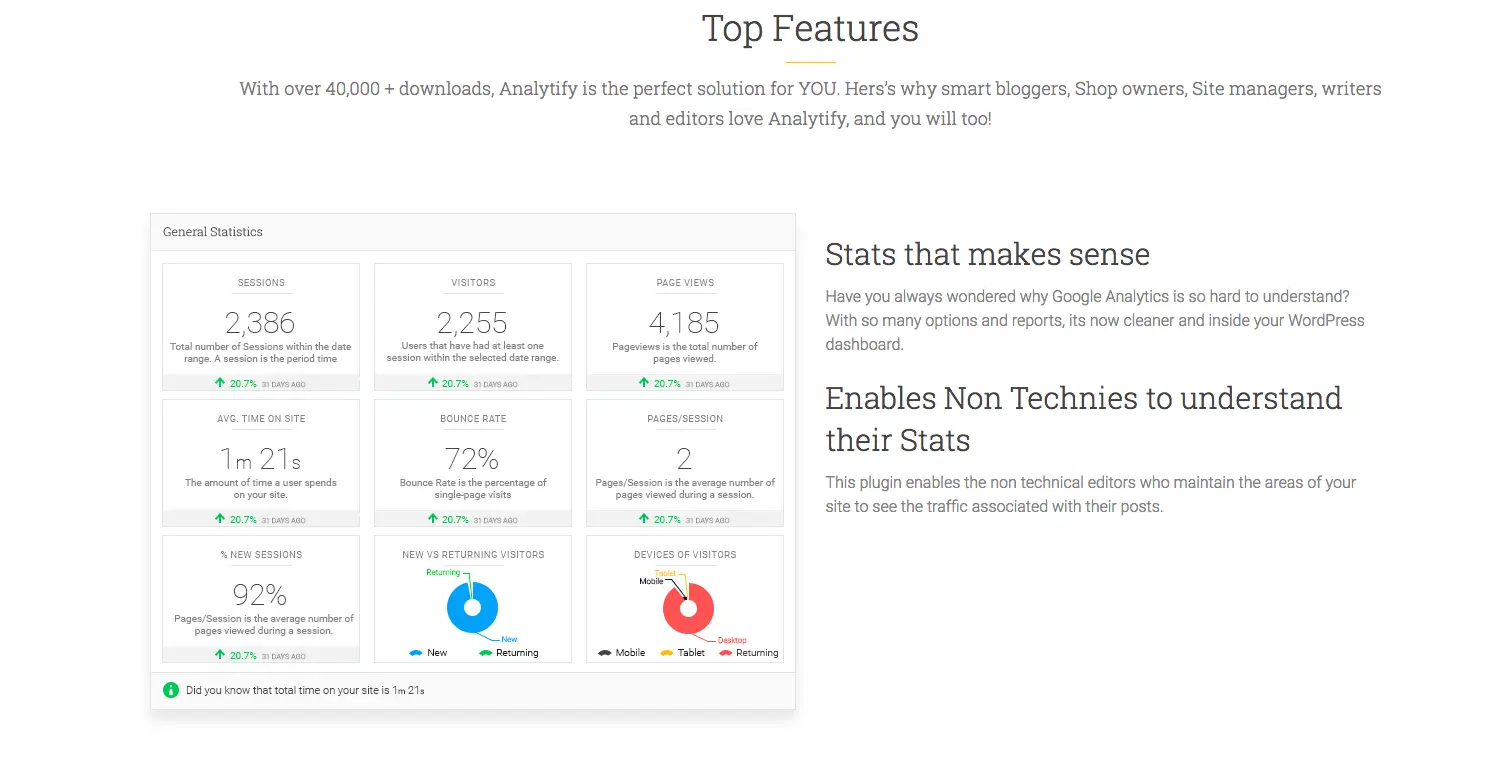 This new page lists all of our features with screenshot.
Here are few key features that I want to highlight with screenshot to tease you a little more.
# Geographic Stats: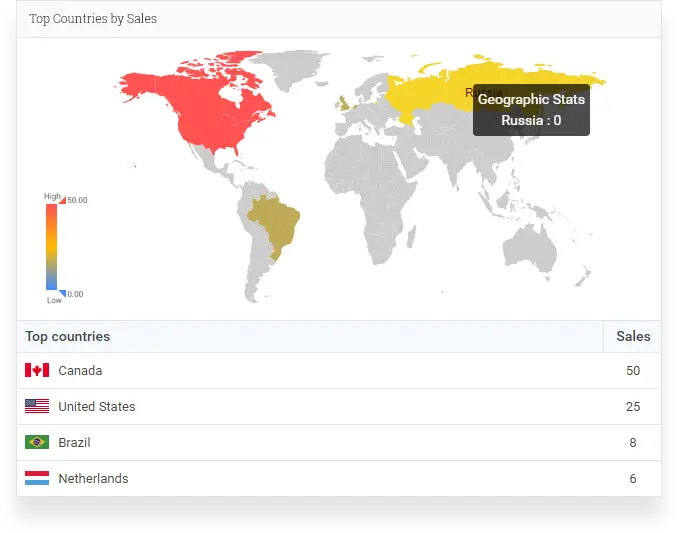 # Social Stats: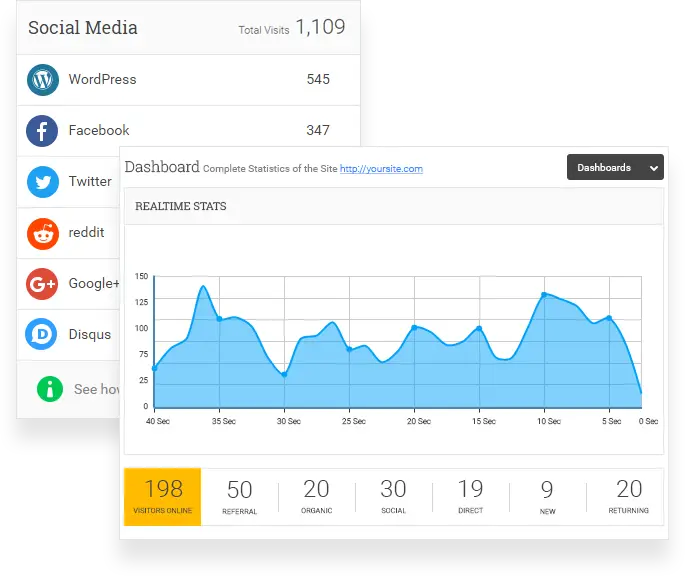 # Real-time Stats: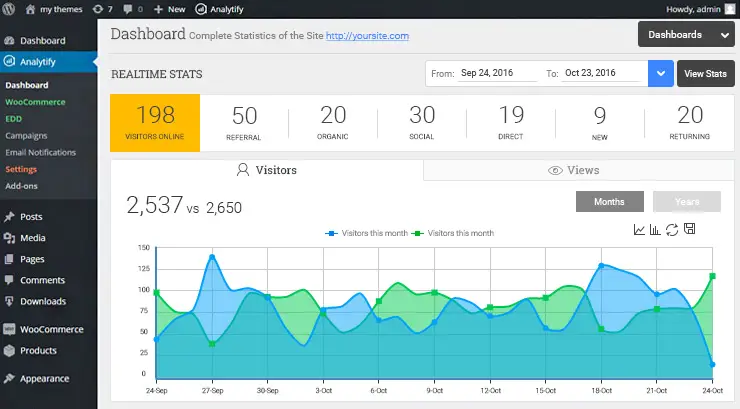 # Purchase Tracking for WooCommerce & EDD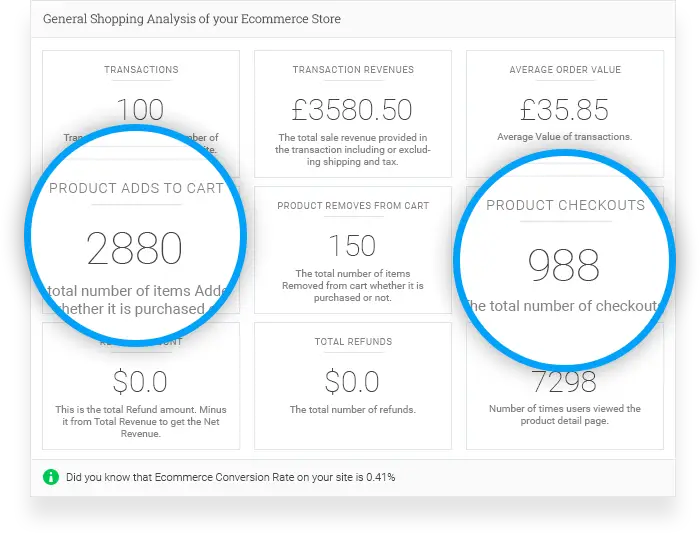 # Stats That Make Sense: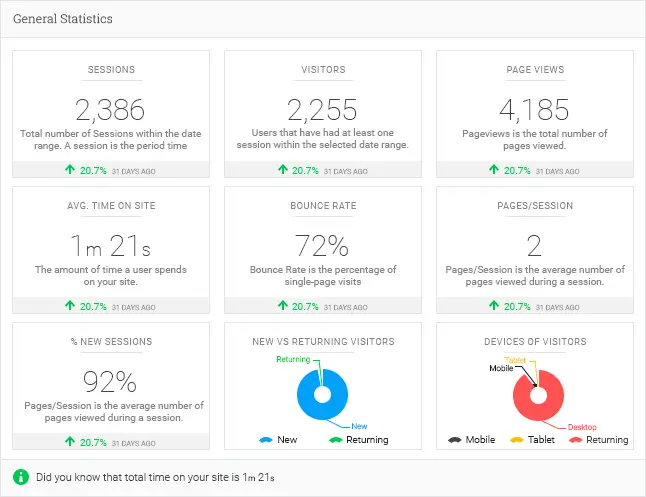 I could keep going on with new screenshots. But why not just install the free version. New Install takes less than a minute to setup, and if you are updating from any old version, it's just a matter of a click to update automatically. Why would you miss all such good stuff? Understand your visitor better, and do better business with your website. Analytify is here to make it happen, easily!