Introducing Analytify For eCommerce: WooCommerce Addon
WooCommerce Add-on for Analytify or Analytify for eCommerce to bring Google Analytics eCommerce data for the WooCommerce shop is finally here. And all credit goes to you, the Enthusiastic WordPress Community, and user of Analytify!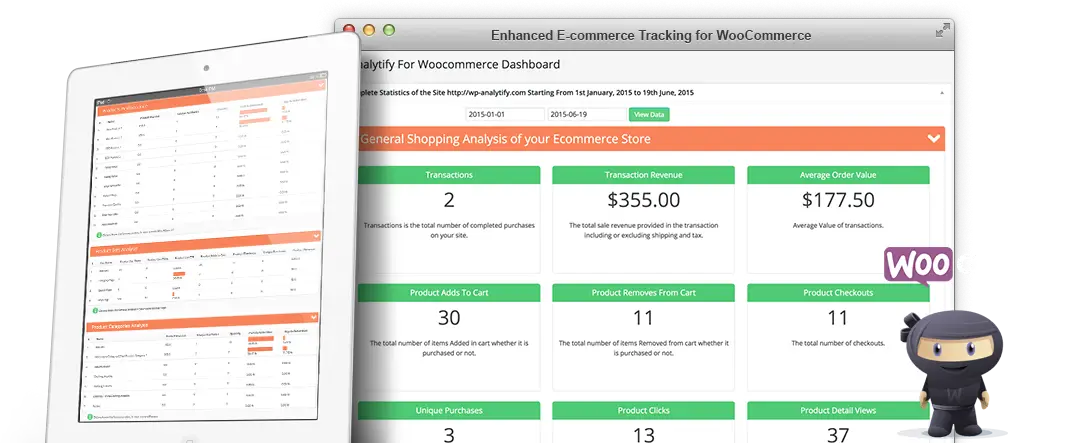 We always heard how people love Analytify, how it changes the way you understand your readers. Analytify always worked for all post types, and everywhere in WordPress. You get to see post by post, page by page statistics, in free or pro version. But eCommerce inside WordPress is growing at a very rapid speed. Especially shining platform like WooCommerce, EDD gave it extra wings.
People using WordPress to do more than blogging, or using it as CMS. But eCommerce is very different, in many aspects. It's very different from Google Analytics' point of view too. If you go into Google Analytics and try to set up for eCommerce you will know. Setting up goals, and tracking sales data is pretty complex.
So, we heard many requests why Analytify doesn't do anything special for the shop owner. We started working quite long ago, but eCommerce is so different than just install Google Analytics code and showing data in WordPress Dashboard using API,
We had to reinvent ourselves. The work is done, we have our first addon "WooCommerce Addon" Analytify for Ecommerce ready for the world. Here, we will discuss Analytify for eCommerce or Analytify for WooCommerce.
What's So Special About Analytify & WooCommerce Addon or Analytify for Ecommerce?
It's different in many ways from any available solution. To give you a quick glimpse, take a look at the screenshot below, you will get a dedicated report panel inside your WordPress Dashboard with all your detailed sales data, from a number of transaction, revenue.
How many times people added your product to the cart, how many times removed from the cart and you will get detail report on product performance. And to get those you don't have to do any complex setup in Google Analytics! Savvy?
As we promise with Analytify, keeping things simple, this WooCommerce Addon also sings the same song. It's dead simple. If you run a WooCommerce Store, get Analytify, setup usual way. if you want the WooCommerce enhanced eCommerce data, get the addon, just activate it, that's all.
No extra setup on your part for the WooCommerce. The Addon does everything from setting the eCommerce setup for Google Analytics to merry it closely with your WooCommerce. You get detailed data, dashboard for easy access inside WordPress.
How to Get Started?
# Grab the WooCommmerce Addon
You will need Analytify PRO though to use any addon. To help anybody get started we have created a bundle package that comes with Analytify PRO and WooCommerce Addon. If you are an existing PRO user, contact support we will give you a discount for any add-on license.
# Install the addon like any other WordPress plugin
After you complete the purchase, you will get the addon as a zip package, just install that as a new plugin in WordPress (making sure you already have Analytify PRO installed).
# Activate the Addon License
As described in our other blog post, activating the Addon license is pretty similar to activating the PRO. Go to Analytify -> Settings -> License tab. And add the license key for the specific Addon, you will get all future updates in the next 1 year for free.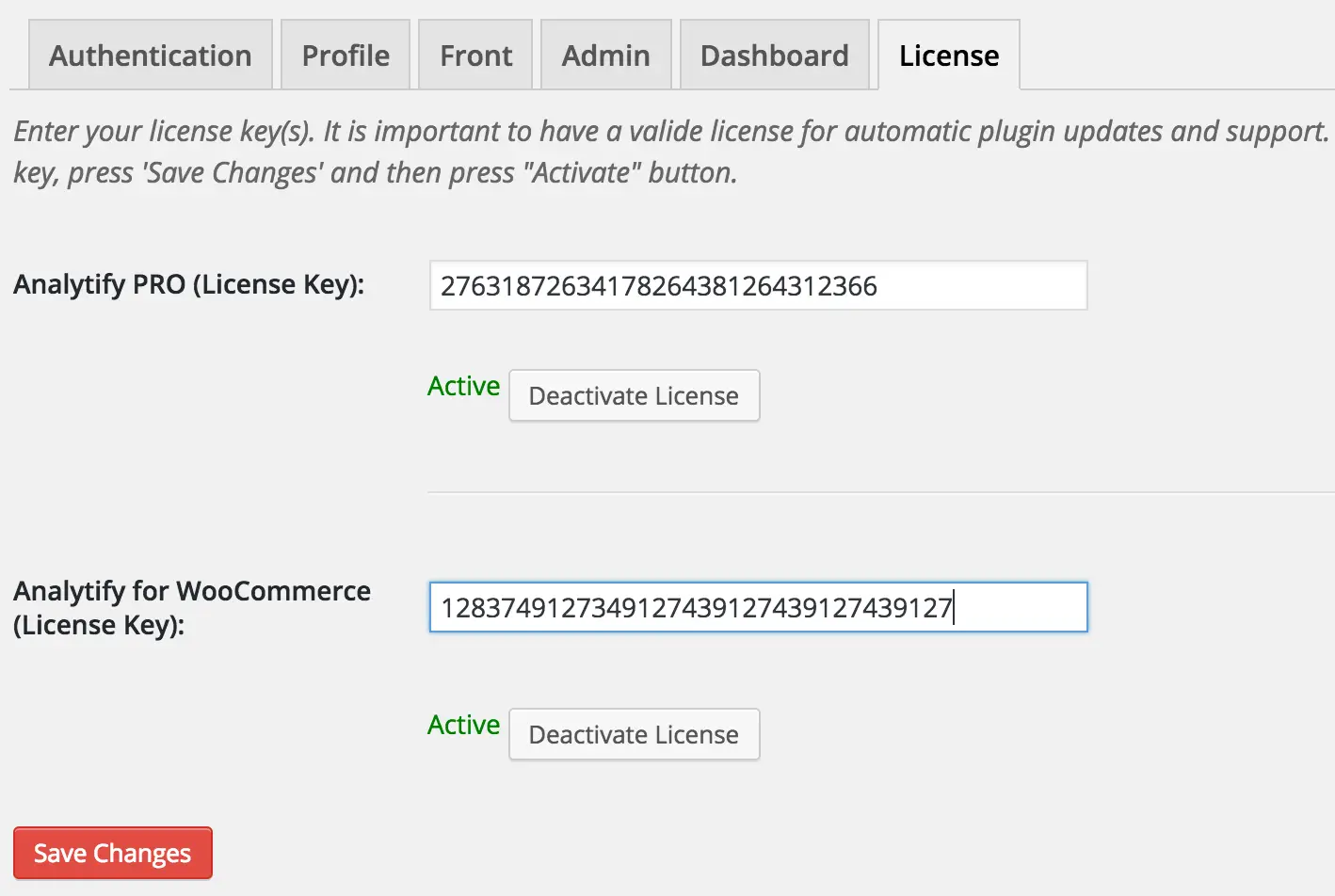 # Done, you will the WooCommerce Report in Analytify Dashboard
Yes, you don't have to do any setup especially for WooCommerce in Google Analytics. The configuration you have done for Analytify PRO is well enough for Addon. You will get the new report page instantly, and all future traffic and sales will be tracked.
Yes, it's that simple, as promised.