What's new in Analytify PRO 1.2.6
We at team Analytify have released Analytify PRO 1.2.6 a New Feature release and recommend everyone to update their plugin as soon as possible. This update can be installed from inside your WordPress admin by going to the Updates page under your Dashboard menu.
If you didn't see an update for Analytify then you need to activate your license key in Analytify->settings->license tab.
Tutorial: How to activate your license.
1. [Bug Fix] Show Post publish date in Start date input under wp-admin
2. Added Support for WooCommerce and EDD Add-ons
We have released our WooCommerce Add-on which tracks all the eCommerce activity in your WooCommerce site and gives you insights of all the user interactions with products. Screenshot below shows how you can activate the license keys for PRO and Add-ons.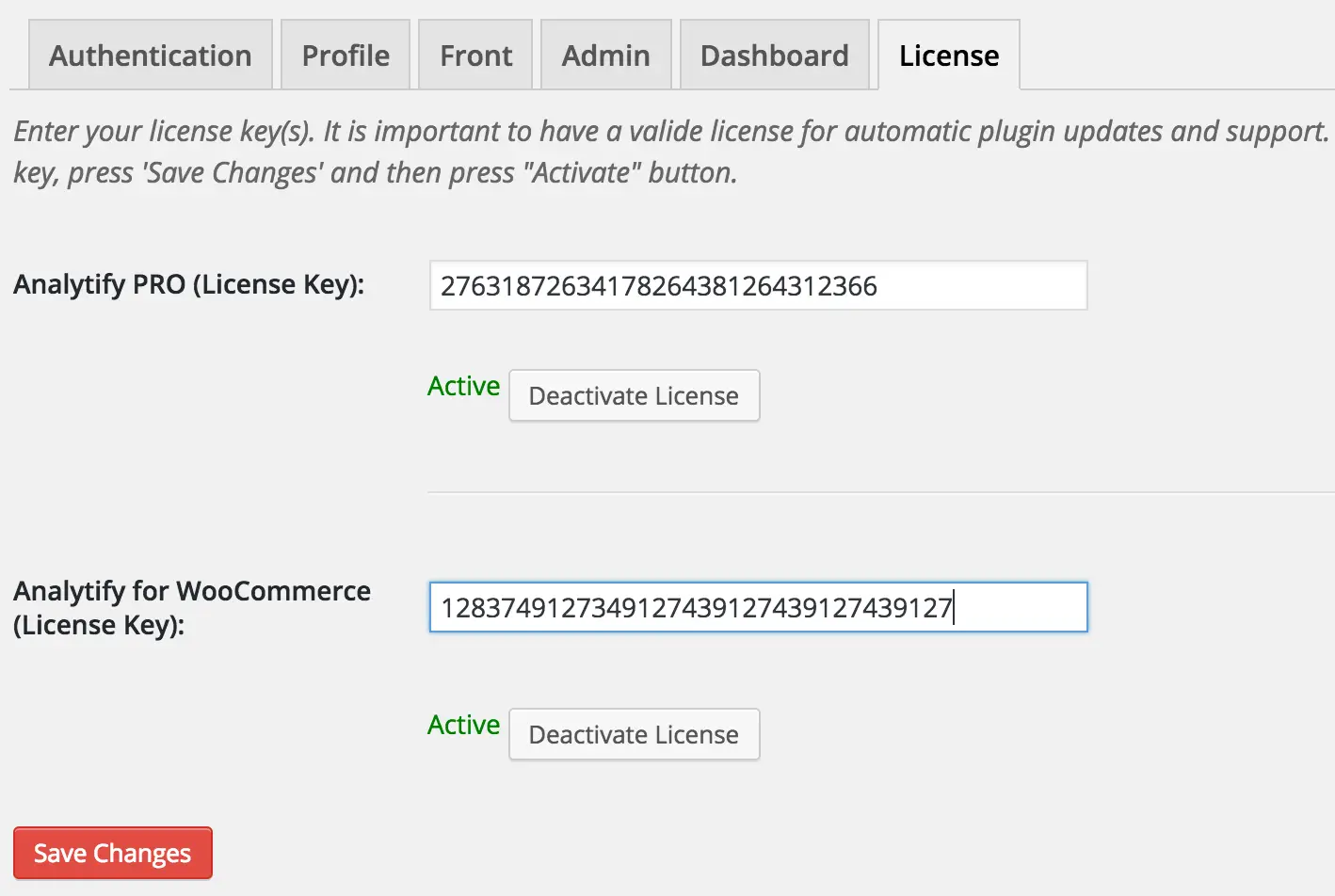 3. [New Feature] Dashboard Tab in settings page for managing sections at Analytify dashboard.
4. [New Feature] Delete cache
In this dashboard tab, you can set permissions to access the dashboard. You can also select your interested Analytics panels to display at dashboard.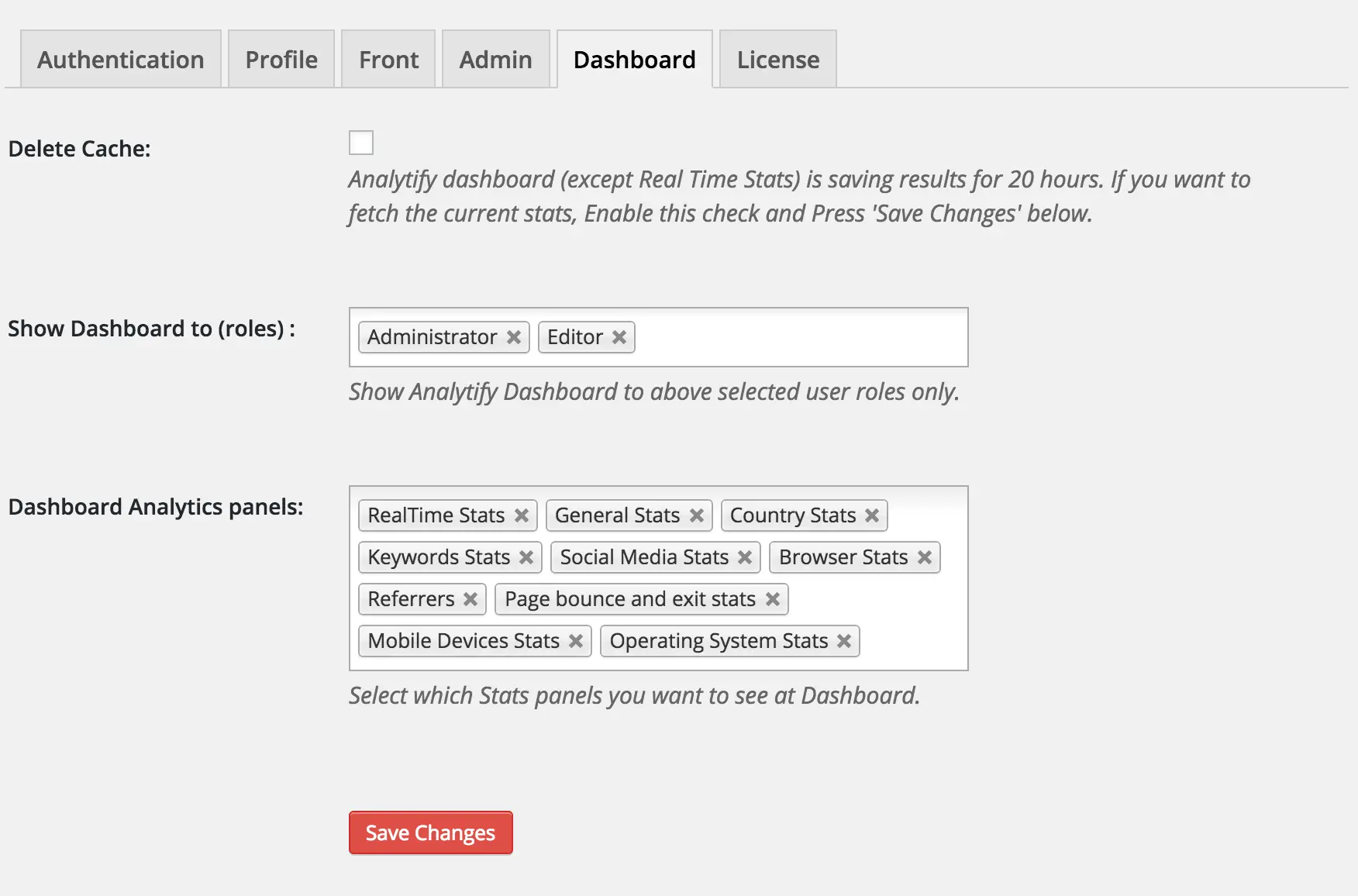 5. [Bug Fix] Change the default value of "Select fields" in Profile tab.
6. [New Feature] Super Admin can access all the stats (multisite).
In multisite install, Super Admin can access all the stats now.
To see full list of version update, see the changelog.   Cheers!!