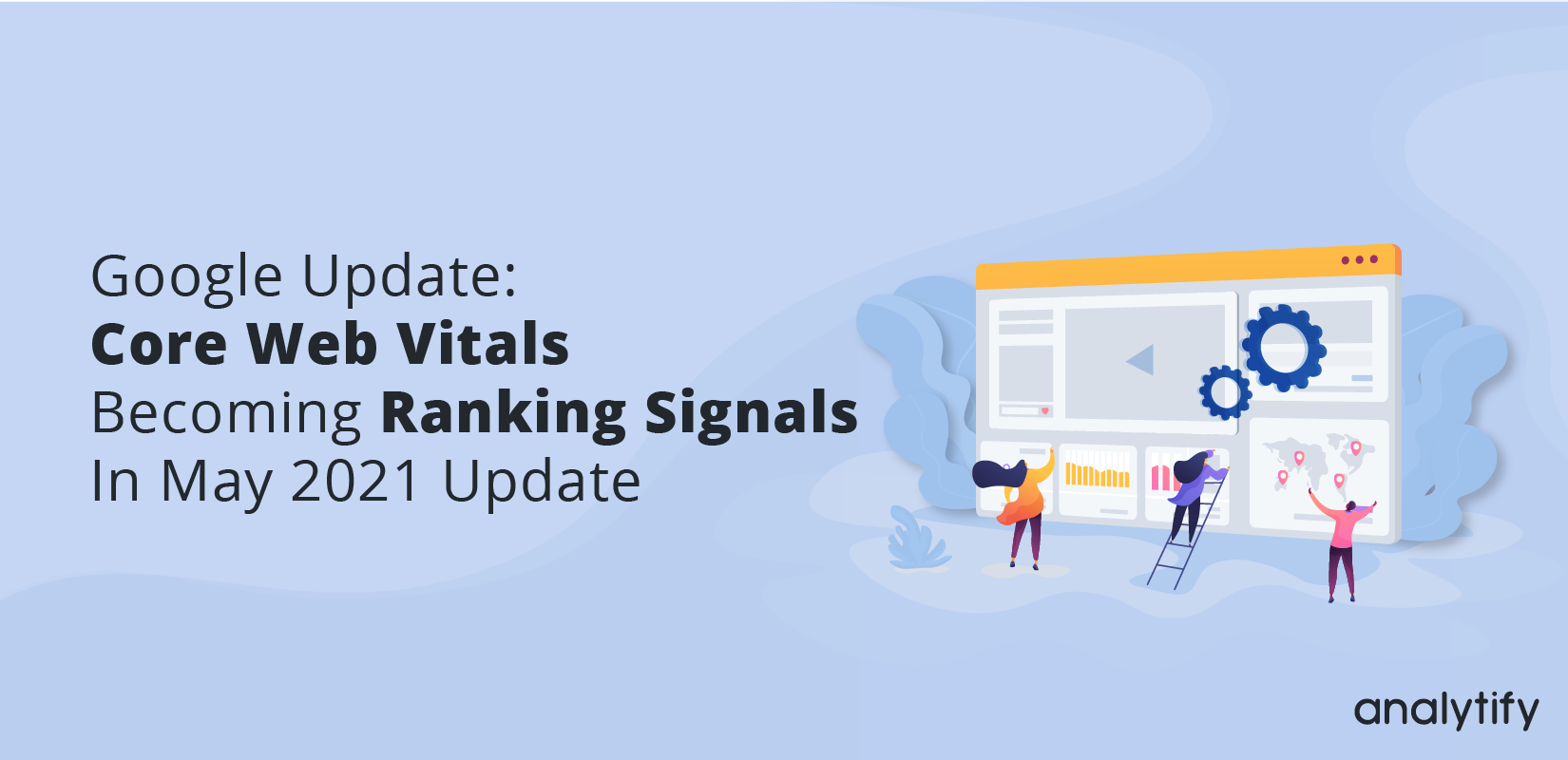 Google Update: Core Web Vitals Becoming Ranking Signals in May 2021 Update
Google announce that Core Web vitals are going to become ranking signals for search in May 2021 Google Update that will also combine existing UX-related signals. Here, we are going to discuss the New Google core web vitals Update that will roll out in May 2021 in which Core Web Vitals Becoming Ranking Signals.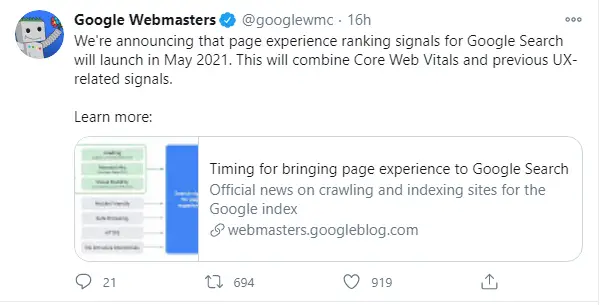 Google Update: Google Page Experience Update
Google is announcing that Core Web Vitals will become a part of ranking signals in May 2021 in an update that will also include the existing UX related signals.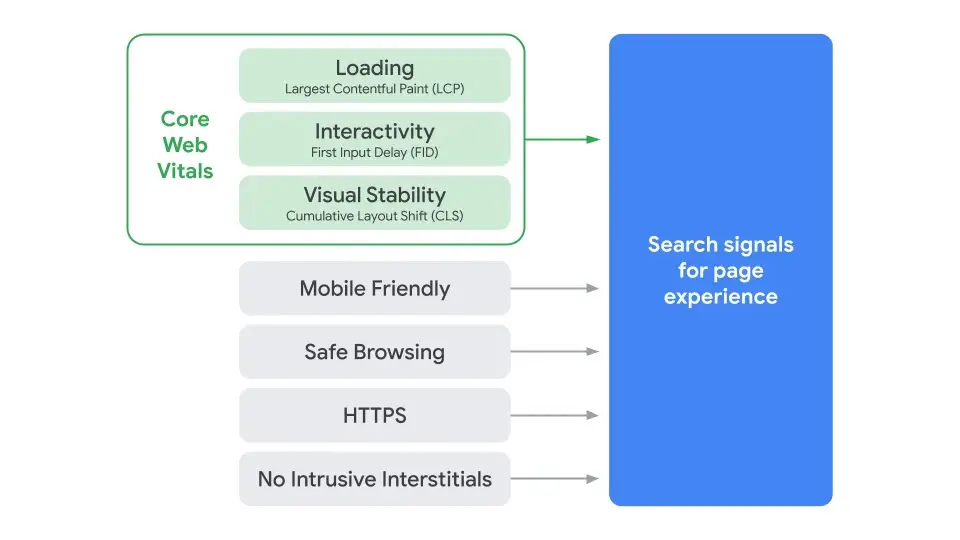 The Page Experience or User Experience signals combine Core Web Vitals with the following signals.
Mobile Friendliness
Safe Browsing
HTTPS Security (SSL)
Intrusive interstitial guidelines
Google Core web vitals were introduced earlier and designed to measure how users experience the responsiveness, speed, and visual stability of a website page.
Following points are defined as the Core Web Vitals 2021
Largest Content Paint: Time that a page's main content takes to load. An ideal LCP (Largest Content Paint) measurement is 2.5 seconds or faster than 2.5 seconds.
First Input Delay(FID): Total time a page takes to become interactive. An ideal measurement or time for a page to become interactive is a minimum of 100ms.
Cumulative Layout Shift(CLS): The amount of unexpected page layout or website layout shift of visual page content. An ideal measurement is less than 0.1.
New Labels in Google Search results
Google may add labels in search engine search results that show which results provide a good page experience.
Google is currently working on these visual indicators to identify the pages that have met all of the page experience criteria listed above.
Many pages would not qualify for this label if they didn't complete or fulfill the page experience requirements. If the testing is successfully complete it will launch in May 2021 alongside the page experience update.
A study published in August 2020 shows that less than 15% of websites are optimized well enough to pass a Core Web Vitals assessment.
Website owners have to work hard to prepare their web pages for the page experience signal. Google reports that 70% of the audience or users engaging with Lighthouse of Page Speed Insights to evaluate page experience metrics. But many website owners are also using Google Search Console's Core web vitals report to identify where improvement is needed.
Google also announced that non-AMP pages will become eligible to appear in top stories in May 2021 Update. This update will roll out at the same time as the page experience ranking signal update May 2021 release.
Any web page that meets the Google new content policies will be eligible to appear in the top stories according to the Google Update and the web pages that offer amazing user experience will be prioritized in search results ranking.