How to use Google Analytics for your clients ?
Whether You are Internet Marketer, Blogger, SEO guy or Executive in a company You must know this technique to manage how to Use Google Analytics for your clients. . Suppose you have 5 clients/websites and every website is added in your Company Google Analytics account and All these websites are running fine and giving you full insights of your visitors. Now, you are in need of giving google analytics permissions to your clients So they could see statistics on their own as well.
Follow the given steps for Google analytics user permissions to give access to Google Analytics to your Clients, so they can view website Analytics.
1. login to Google Analytics and click on the Admin option.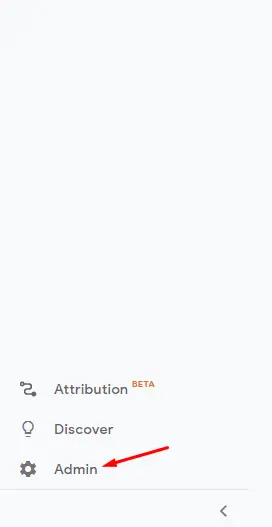 2.  Now you will see a list of your accounts. Of course, you have set up your client's accounts with their names for betting understanding or management.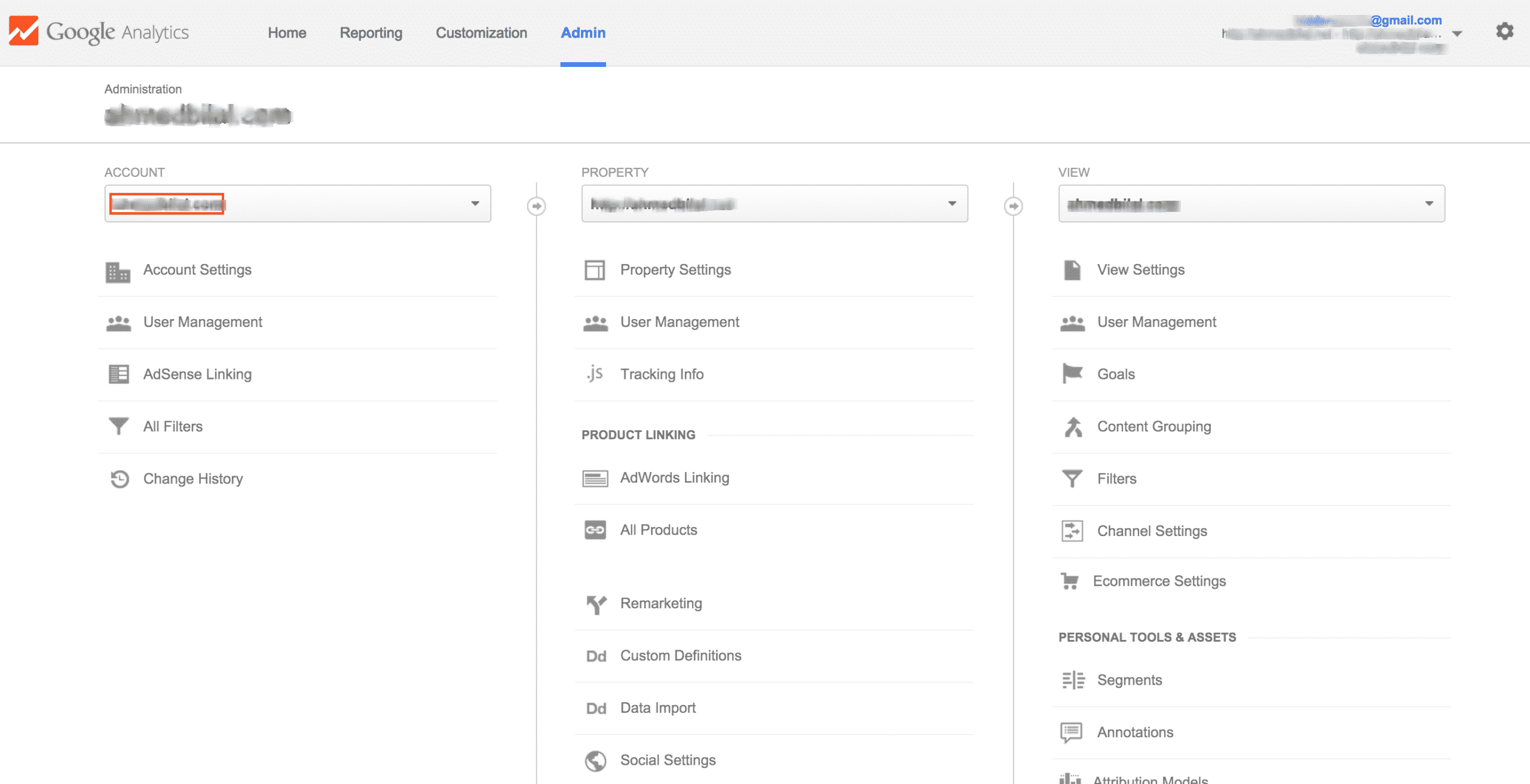 3. Above are the 3 columns for Accounts, Properties, and Views.  Every column has a 'User Management' option where you can give permissions for each View, Property, and for the Complete Account as well. If you have 5 websites listed in the property dropdown. Select any one of them and click 'User Management', you will see a screen like below: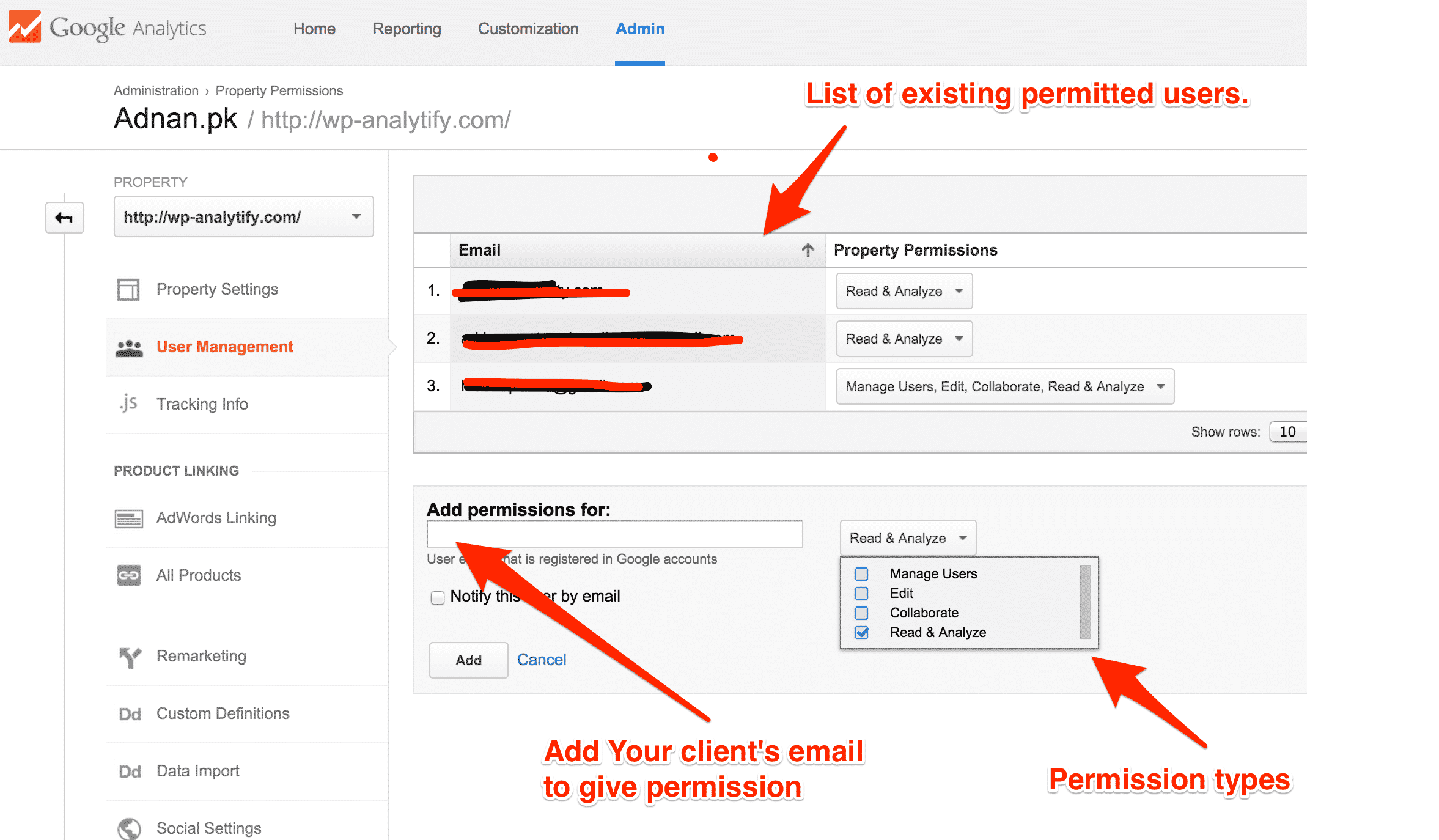 4. After assigning permissions  'Read and Analyze' to your client's email, you can ask your clients to login now their Google Analytics account. They will see only the assigned stats and can't see statistics of other clients as you have permitted them only their website stats.
Impress your clients with Analytify !!
Everyone wants to 'WOW' their clients. If you are using WordPress you must use Analytify for each one. It makes Google Analytics SIMPLE enough for WordPress users that anyone can understand and see what is happening on their websites. It holds a number of features which stand out Analytify in the WordPress Users Community that no other Google Analytics plugin does. If you don't know how Analytify works, I recommend check out this video at the screen.
Following are the points to impress your clients:
Check the pricing link at the top, You should have a developer license to install Analytify for your clients.
So, You have installed Analytify on each client's website.  and want to give them surprise with awesome view of statistics.
Setup the above permissions in Google Analytics for each client.
Ask your client to Authenticate at their Analytify plugin settings page. It will show them only their assigned profiles in plugin settings.
Enjoy!!
If you have a feedback/suggestion or similar story, please share with us in the comments below. Thanks!!!