Print This page
How To Integrate Google Analytics In WordPress With Analytify?
If you are a new user of the Analytify plugin and want to integrate Google Analytics with Analytify to check the website Analytics within your website WordPress dashboard without opening Google Analytics.
Follow the given steps to Integrate Google Analytics with Analytify.
How To Integrate Google Analytics With Analytify
Go to Plugins and click on Add New & Search for Analytify.
Now Install and Activate "Google Analytics Dashboard Plugin for WordPress by Analytify" on your WordPress website.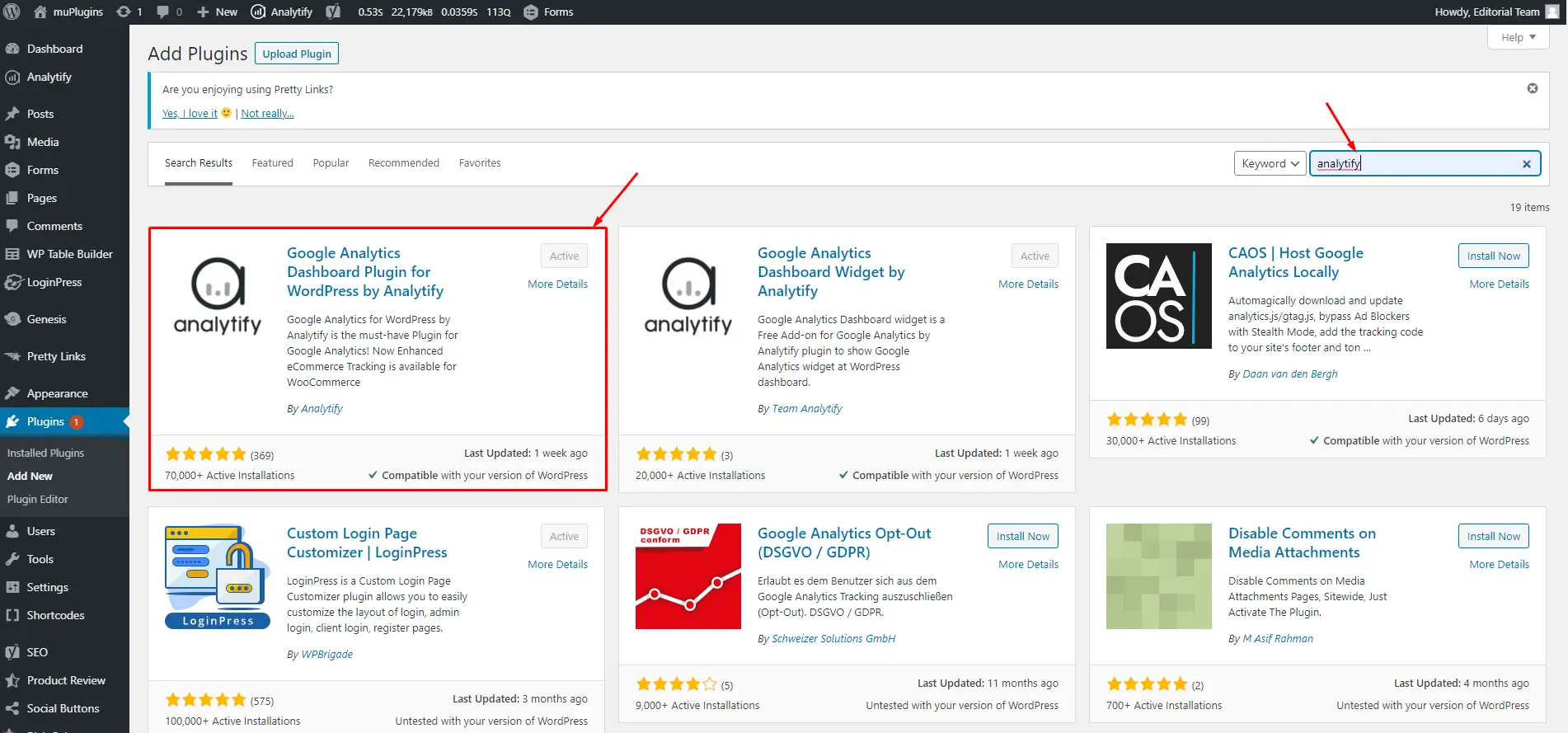 3. Now Navigate Analytify in your WordPress Dashboard and click on the Setting option to Integrate with Google Analytics.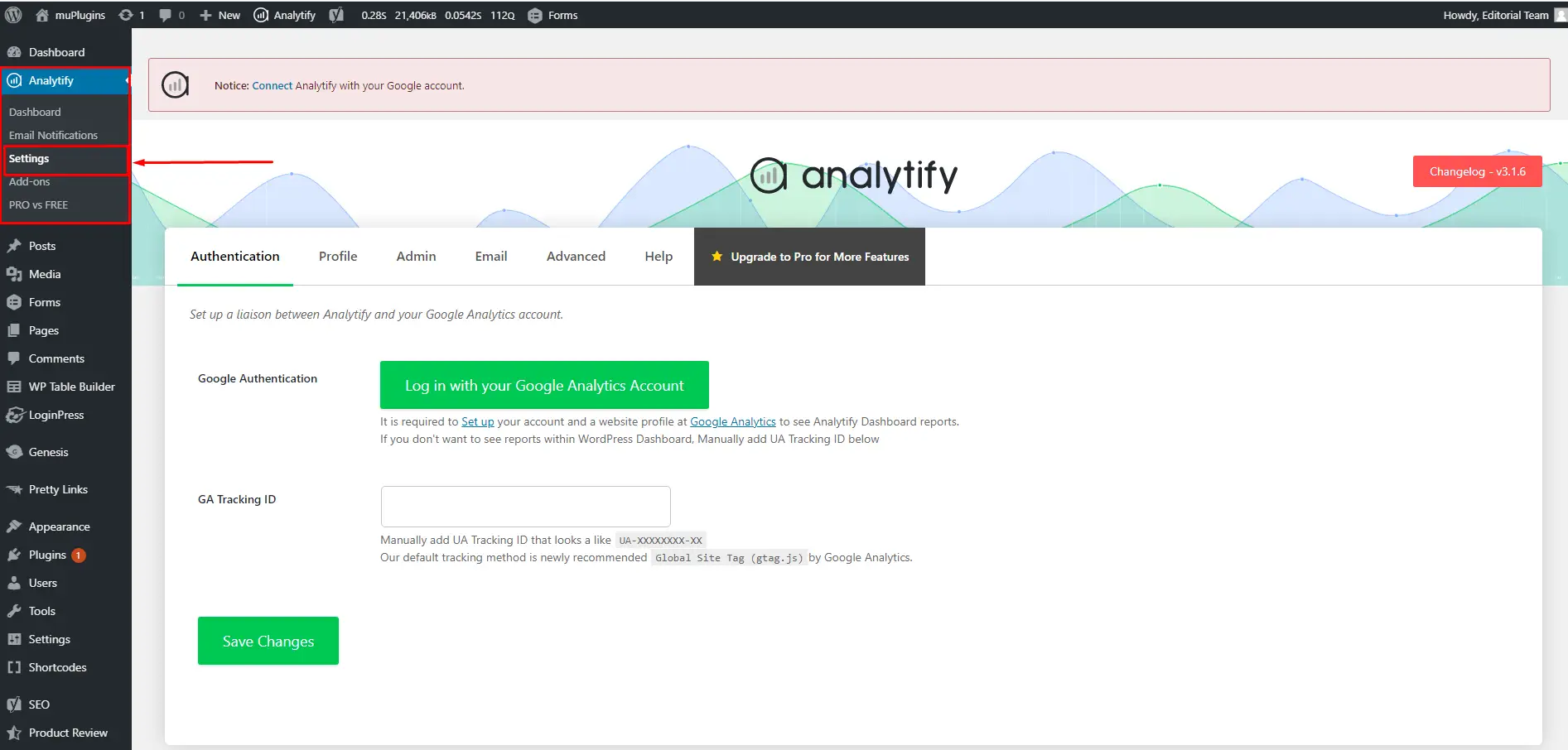 4. After Clicking on the Setting Option Authentication Window will open, where you have to click on the option Log in with your Google Analytics Account.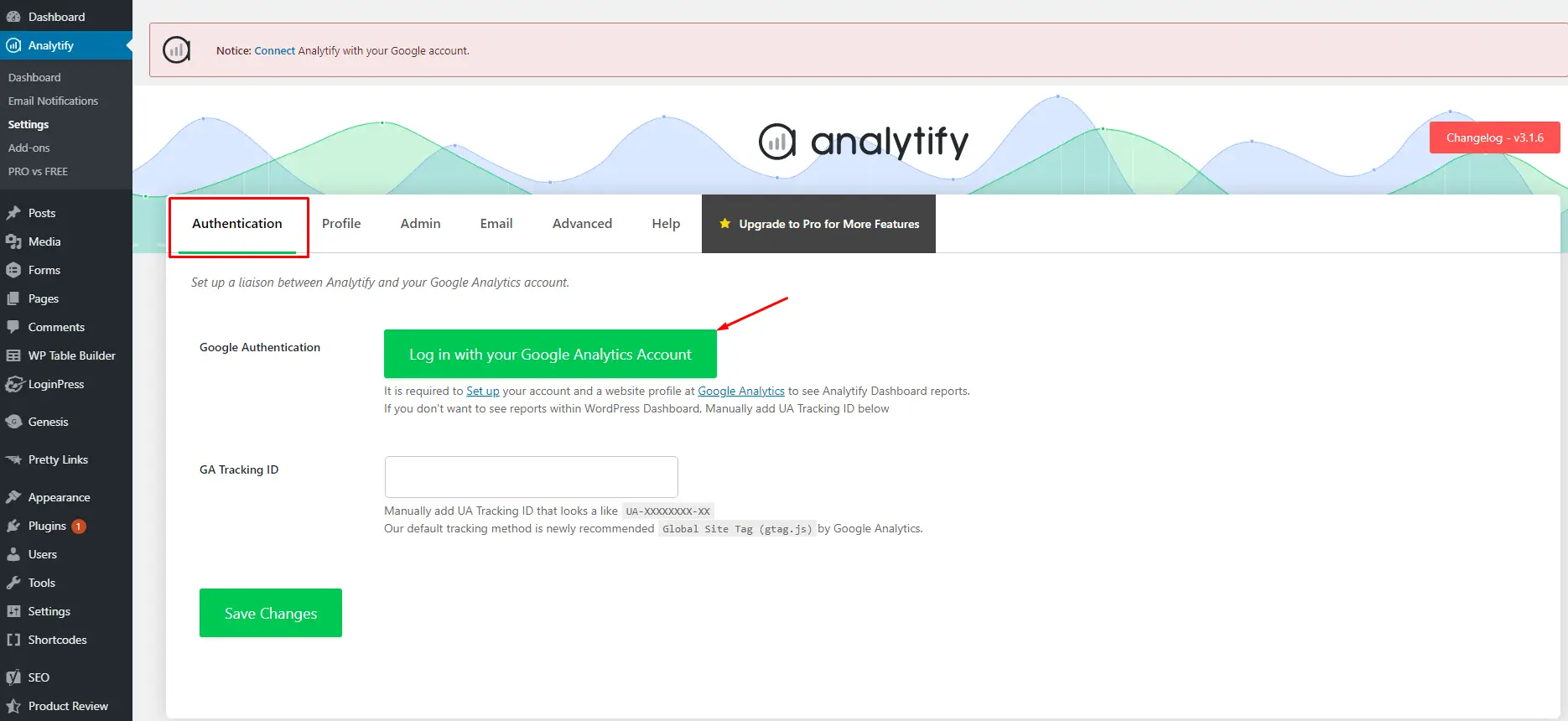 5. After Click on the Log in with your Google Analytics Account a new window will open from where you have to select your Google Analytics Account.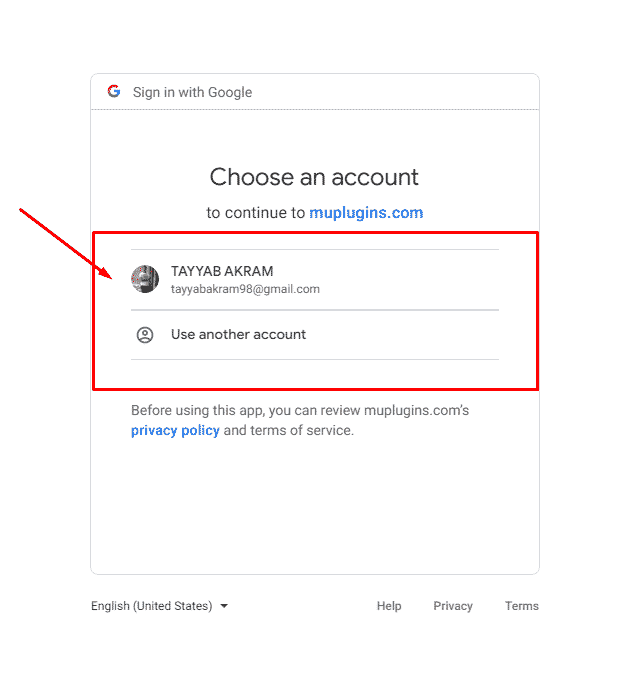 6. After Selecting the Account, a new window will open where you have to allow account access by clicking on the button Allow.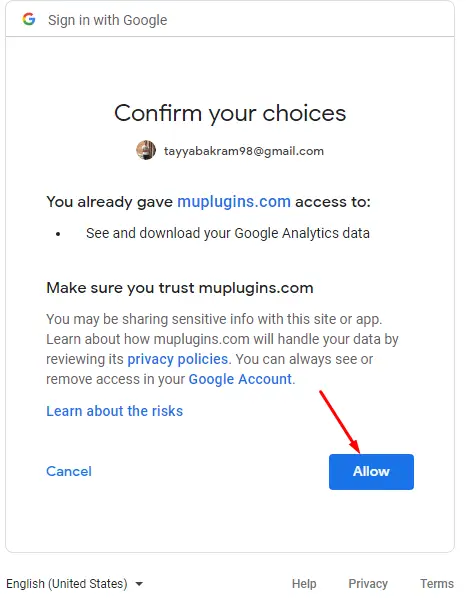 7. After clicking on the Allow button, a new window "Profile" will open in your WordPress Dashboard.
8. In the Profile window you will find two options Profile for posts (Backend/Front-end) and Profile for Dashboard, from these drop-down options you have to select the same Google Analytics account and click on the Save Changes button.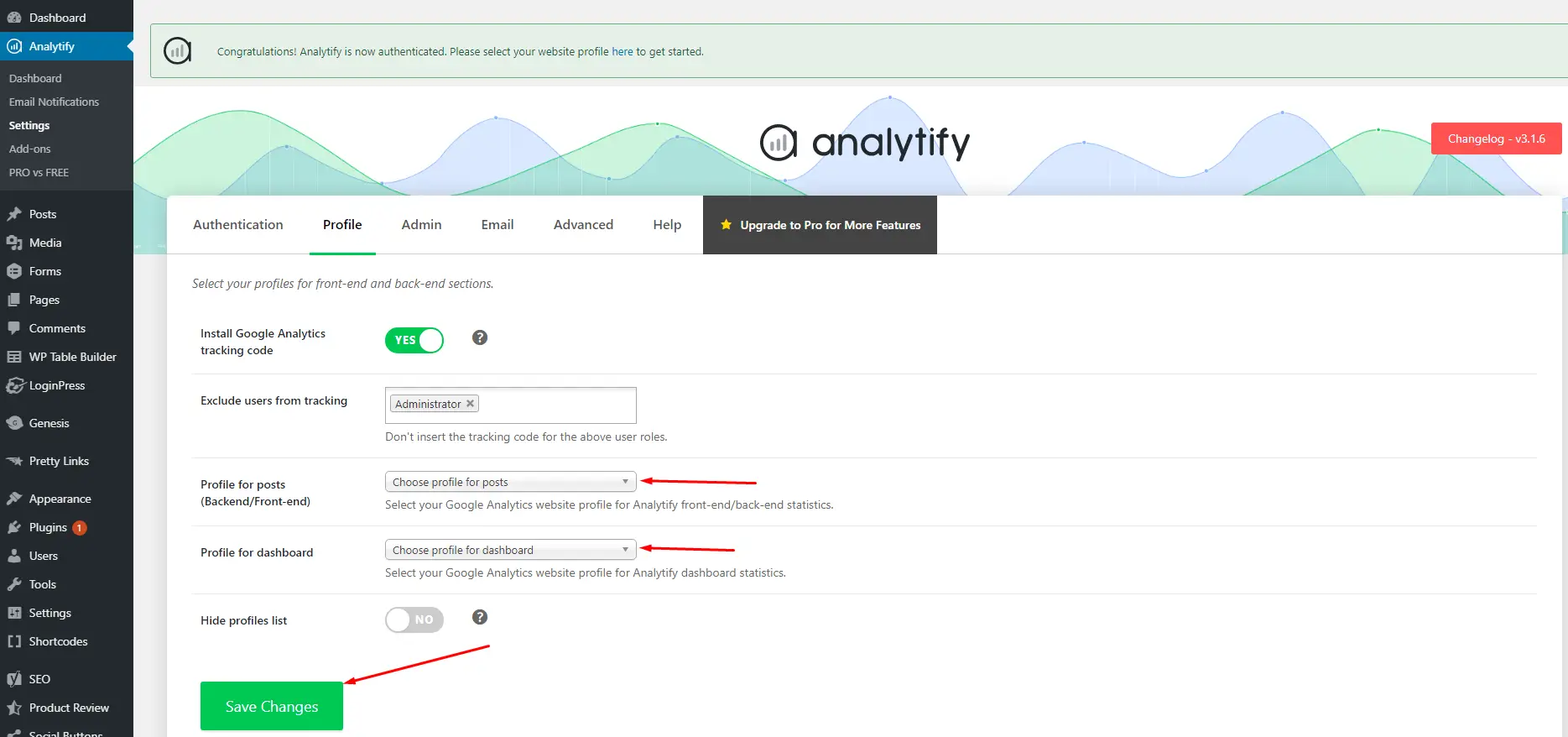 9. Go to Analytify and click on the Dashboard option to view the Analytics of your website within your WordPress Dashboard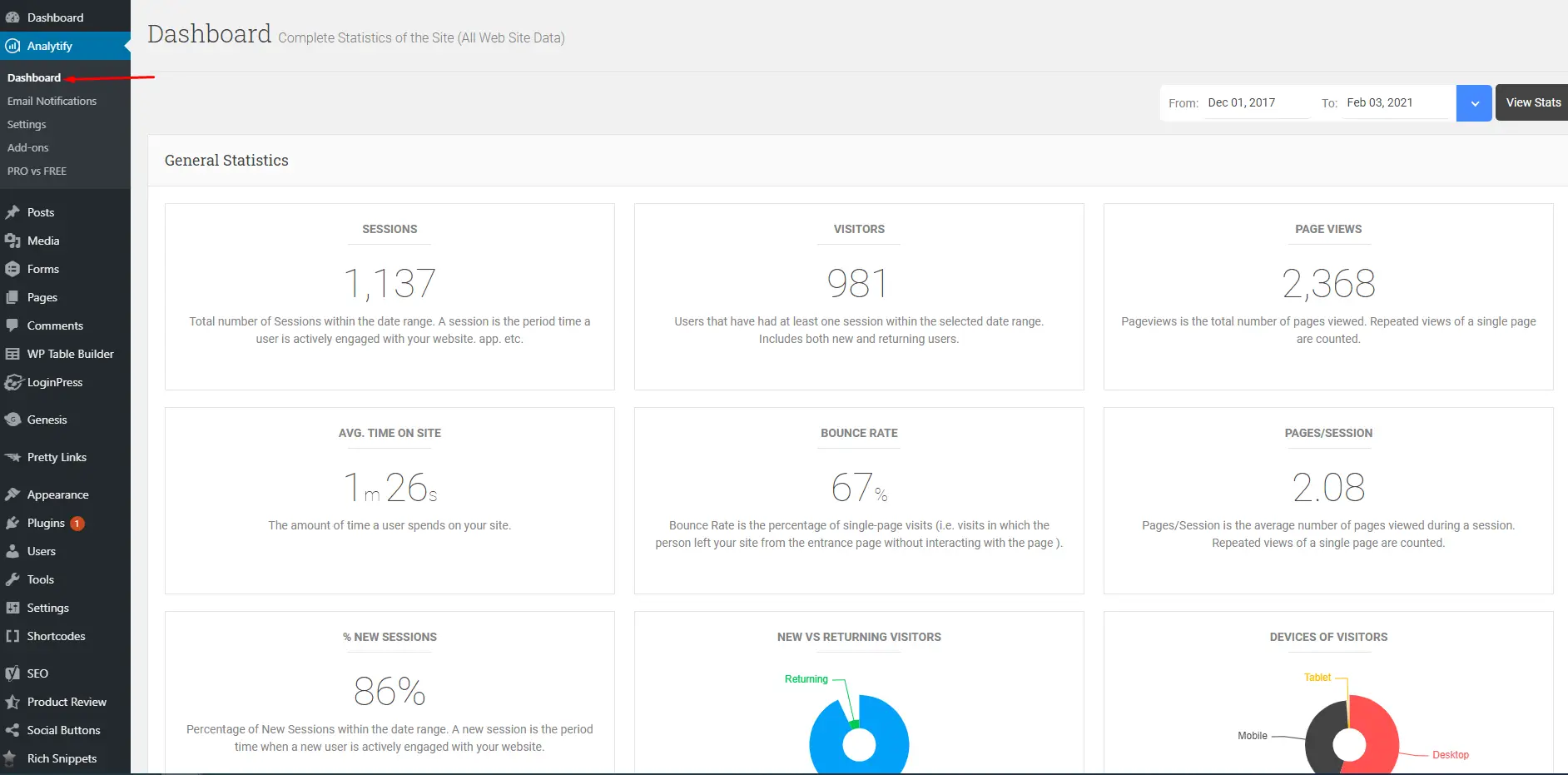 That's it.
This is how you can integrate your Google Analytics account with Analytify Plugin in WordPress to check the Website Analytics within your WordPress dashboard without opening the Google Analytics Account.
Last updated on July 14th, 2021