Print This page
How To Integrate Analytify With Google Analytics 4 (GA4)?
Before we begin with the following guide, in case you do not have a Google Analytics account, you are suggested to check this documentation here.
Due to the Upgrade version of Google Analytics 4, Google Analytics Tracking ID is totally changed from UA-xxxxxxxx-x to G-xxxxxxxxx-x. Here, we will discuss how to integrate Analytify with Google Analytics 4.
For New Users To Avoid This Tracking issue
For new users of Analytify Plugin, before the integration of Google Analytics with Analytify, If you are creating a new account in Google Analytics then you need to perform these steps to avoid the Website Analytics Tracking issue in Analytify Plugin.
Goto →

http://analytics.google.com/
Login with your Gmail Account
Add Account Name/Website Name and Click Save Button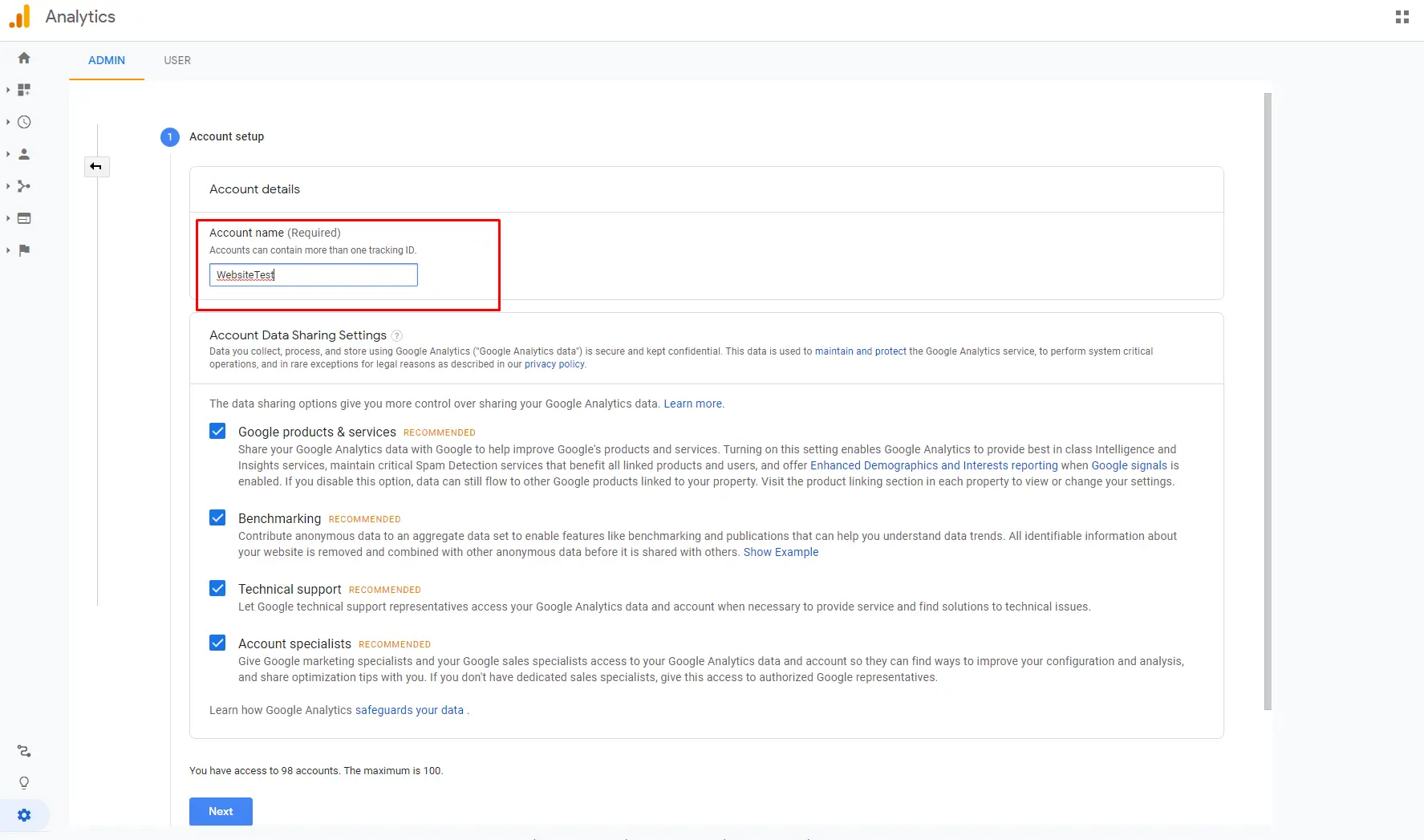 4. Now you will see the Property page is open simply you need to enter the name of the property or Website name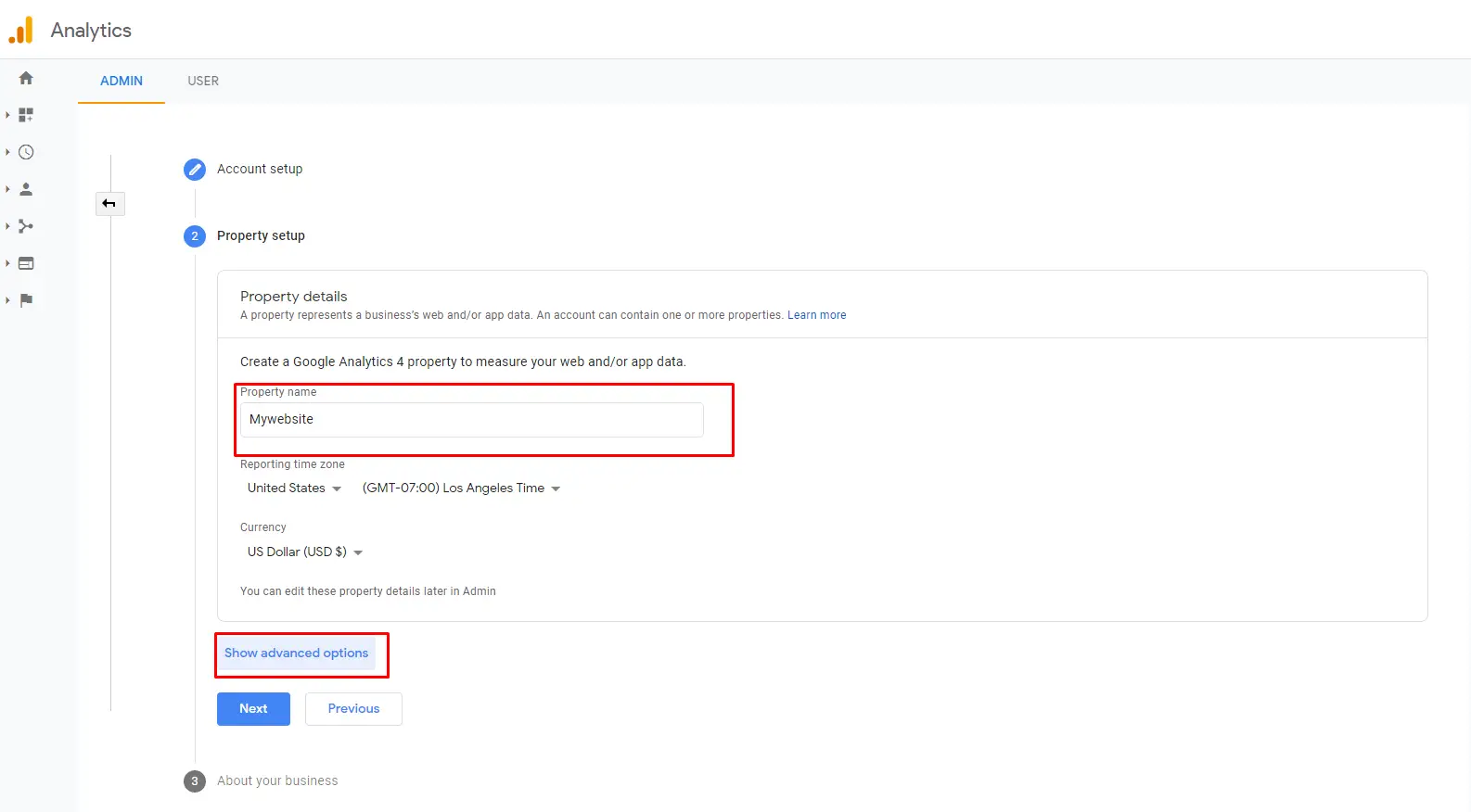 Note: To Avoid the Google Analytics 4 Update Simply you need to click on the Show Advance option and Click on the Toggle Button.

5. When you click on Toggle Button you will find two options.
Create both a Google Analytics 4 and a Universal Analytics property (By Default)

Create a Universal Analytics property only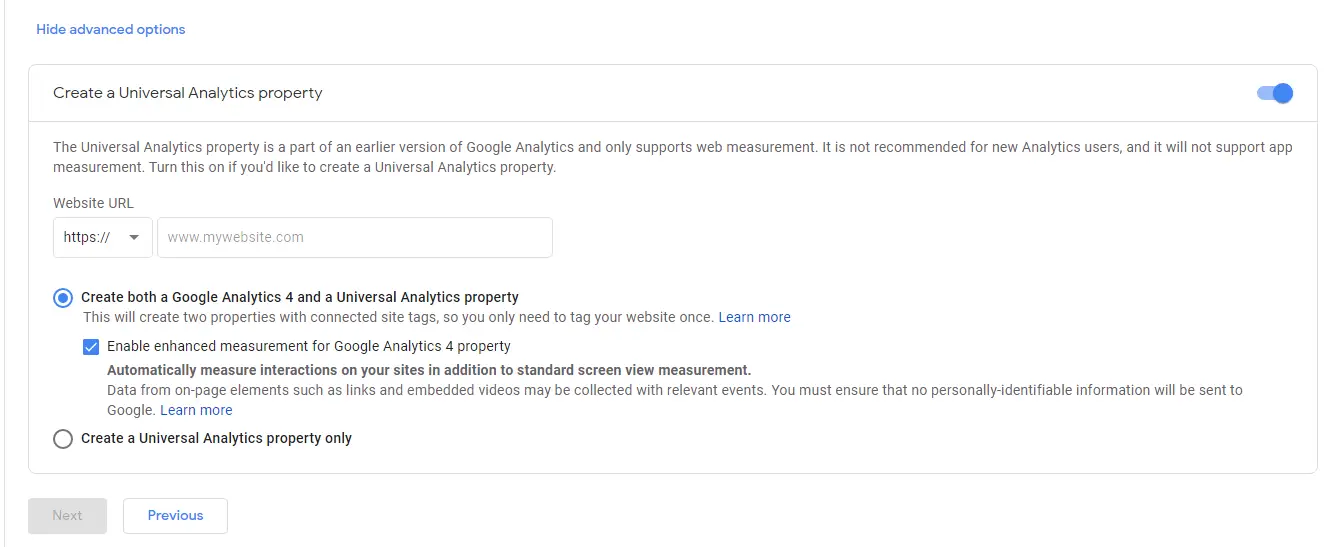 6. The first option is by Default Selected in Google Analytics, by selecting this option you will get 2 tracking codes for your website one is Universal UA-xxxxxxx-x and 2nd one is GA Upgraded code G-xxxxxx-x. Currently, you only need to add universal code to your website to get tracking reports in Analytify WordPress Dashboard. 
Note: Currently, We are working on our Plugin Anlytify for Upgraded Tracking Code Integration of Google Analytics 4 Version (GA4).
But by Selecting the 2nd option you will get only Universal Tracking ID and Code for your website. This Universal Tracking code or Tracking ID you need to Integrate with your Website to get Website Tracking reports in your Analytify Dashboard.

7. Enter your website URL and click next

8. Now add your business Information and click to create the option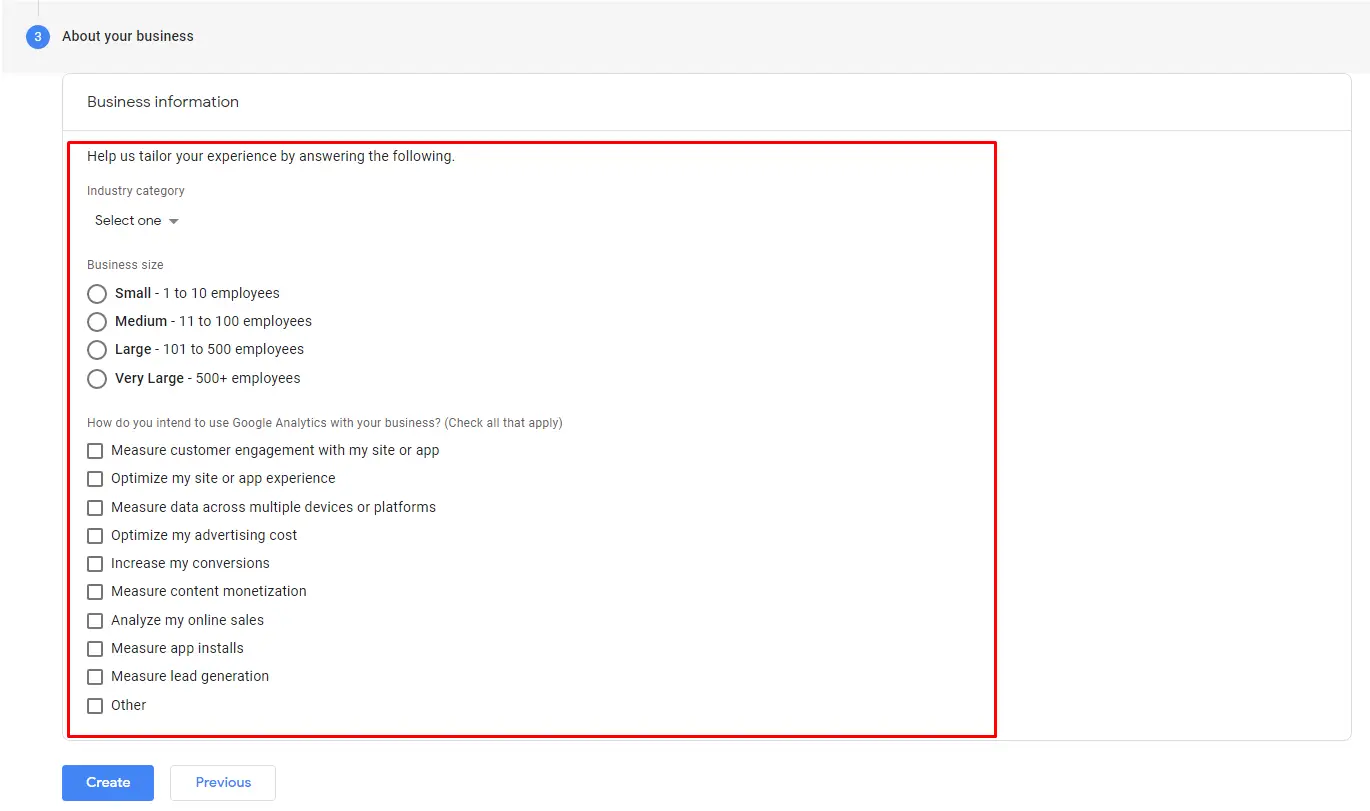 9. Now accept Google Agreement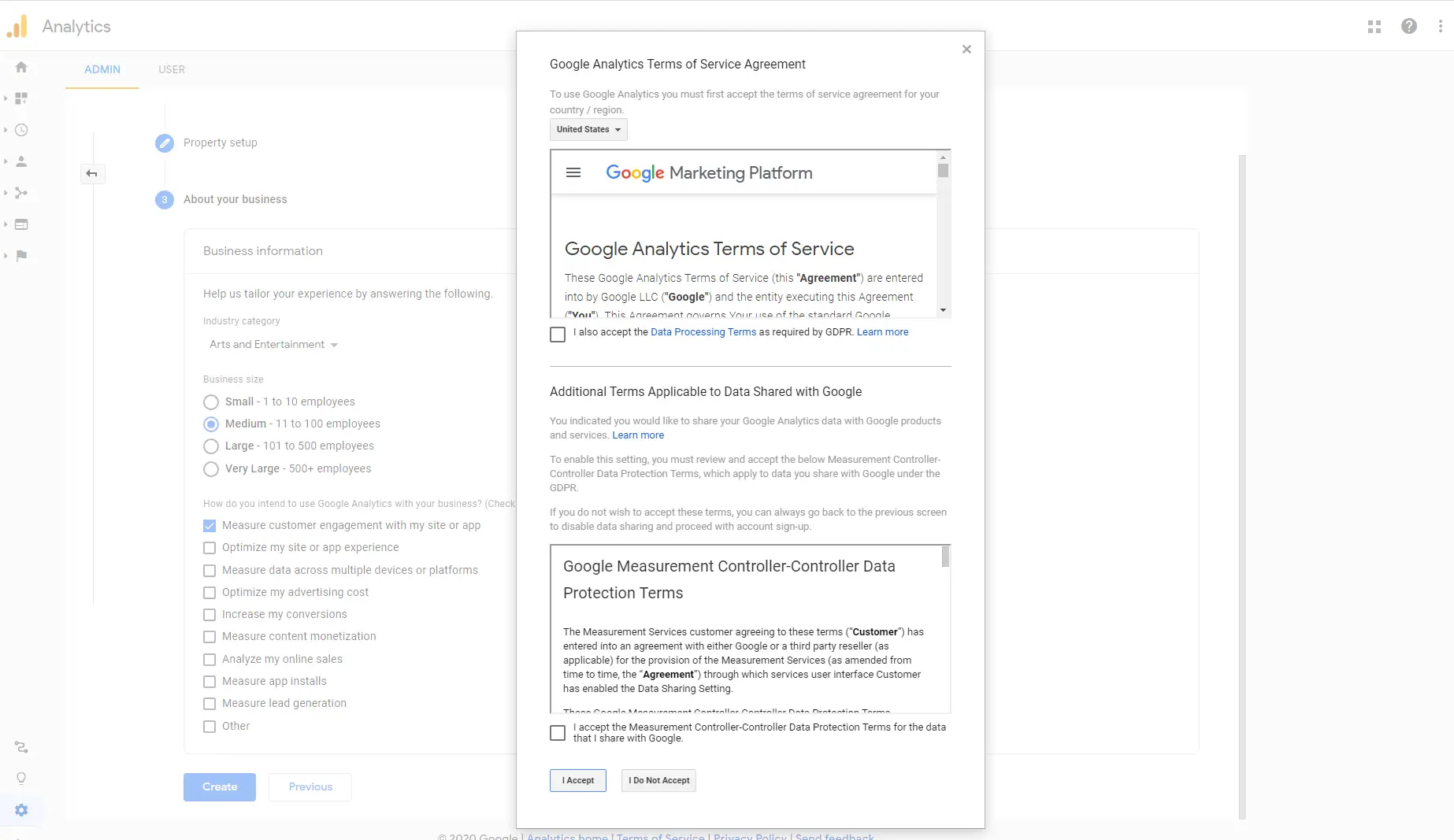 10. Now you will get a tracking code for your website that you need to add to your website.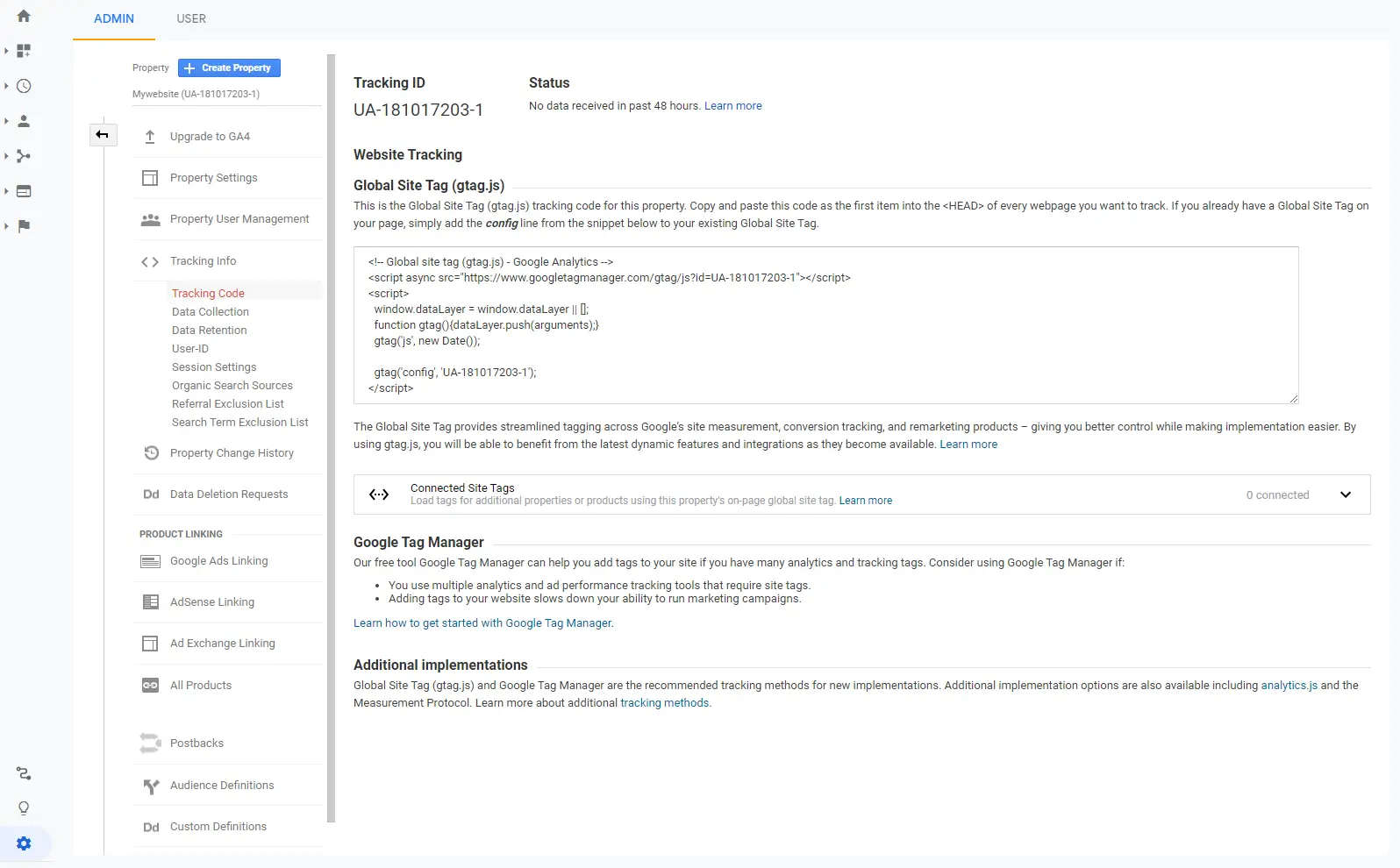 Now you can easily integrate Analytify plugin with your WordPress website and start getting tracking reports in your WordPress Dashboard.
For Current Users The Following Steps Are Needed To Be Performed To Avoid This Issue With Analytify Plugin.
1. Open your Google Analytics Account Go to Admin Setting of Your Google Analytics Account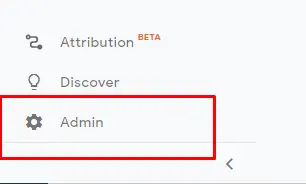 2. Go to your Property Setting where you will find an option UpGrade to GA4. Right now don't upgrade your Google Analytics to GA4 to avoid this issue with Analytify.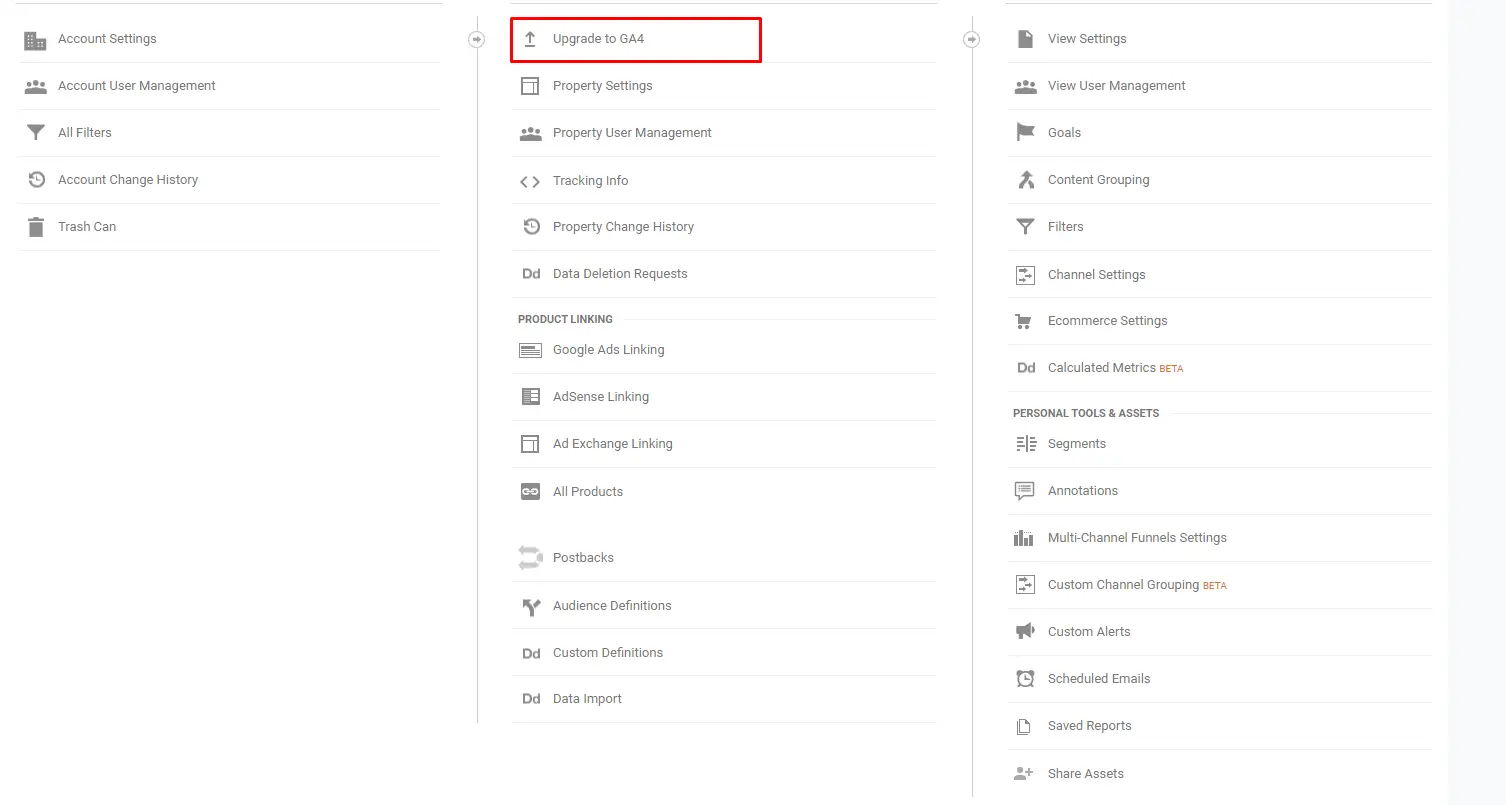 If you find this tutorial helpful, you might want to check out our beginner-friendly guide on setting up Google Analytics in WordPress with and without a plugin.
Last updated on June 18th, 2022