Print This page
How to Enable the WooCommerce Email Tracking using Analytify?
Are you curious about how your customers are interacting with your WooCommerce emails?
With the Analytify plugin, you can easily enable the WooCommerce Email tracking without any configuration. By enabling this option, you can easily track your eCommerce email stats.
Requirements for WooCommerce Email Tracking
Before we learn the setup process, it's important to ensure you have everything you need:
Why Track WooCommerce Emails?
Tracking WooCommerce emails allows you to:
Monitor Email Open Rates: Discover how many customers are actually opening the emails you send.
Evaluate Conversions: Understand which emails are leading to actual sales and which ones may require tweaking.
Improve Customer Experience: By understanding customer interactions, you can tailor future communications for better engagement.
Setting Up WooCommerce Email Tracking with Analytify
Here's a step-by-step guide to enable WooCommerce email tracking using Analytify:
Go to your WordPress dashboard and navigate to Analytify in the left menu, then click on Settings.
After Clicking on Settings, a new window will open, where you have to click on the Advanced option.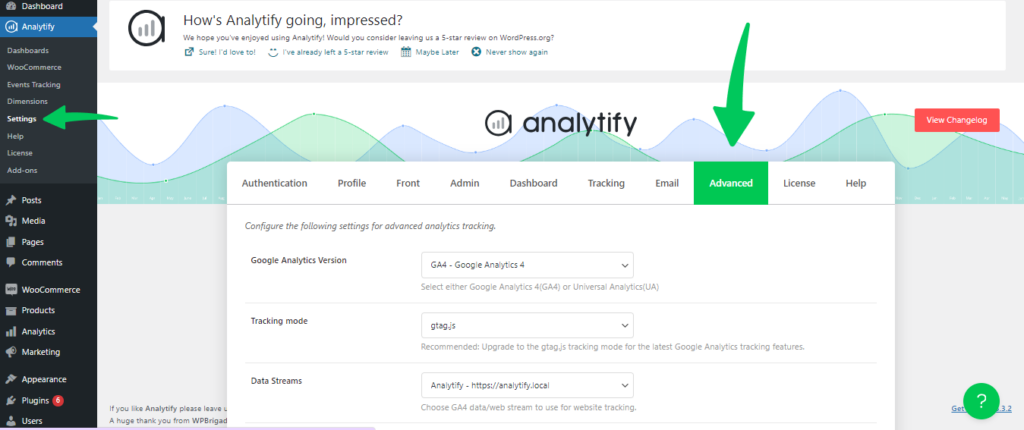 Inside the Advanced tab, there is an option for WooCommerce Email tracking, which is by default disabled. To enable this option of the WooCommerce Email Tracking, Click on the Toggle button and click on the Save Changes button.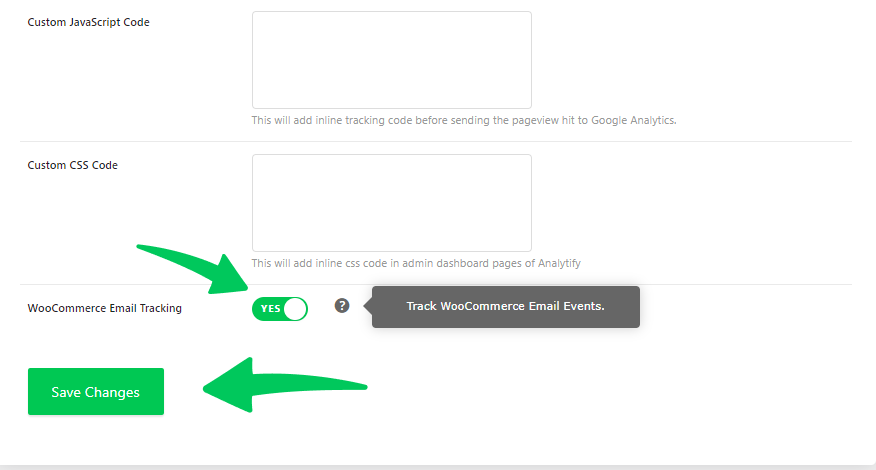 Congrats! You have successfully enabled the WooCommerce email tracking with Analytify.
You can check these stats in Events dashboard in GA4 reports.
With everything in place, you can monitor your email performance directly from your WordPress dashboard. Analytify presents the data in an easy-to-understand format, allowing you to assess your email campaign's effectiveness at a glance.
You can analyze the data collected to make informed decisions about your email marketing strategy. Test different types of content, subject lines, and sending times to see what resonates best with your audience.
You may also check 10 Crucial Ecommerce Metrics to Track in GA4 (2023.
If you need any help with the WooCommerce Tracking add-on, look at the FAQs on the Analytify website or contact the Analytify support team.
Last updated on November 7th, 2023