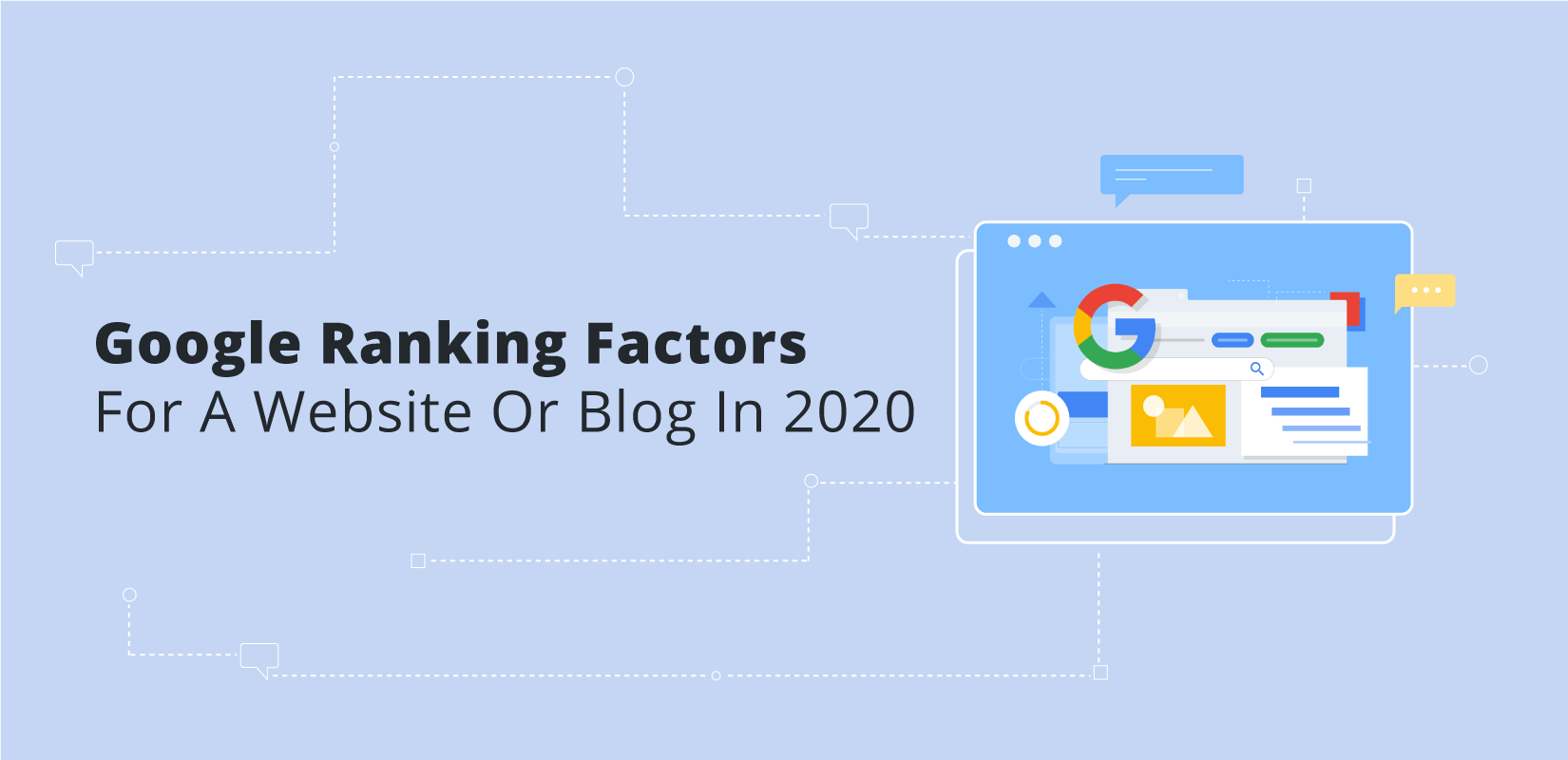 Google Ranking Factors For A Website Or Blog In 2023
Did you know that there are more than 200+ Google ranking factors or SEO ranking factors? Google is one of the famous search engines on the earth planet. Google search engine dominates all the famous search engines like Yahoo, Bing. Almost 5.14 billion-plus searches taking place on Google search engines each day. That's the thing, everyone wants to rank higher on Google Search results.
But SEO is changing every day, so it's very hard to get top rank in Google search engine results, and it's very hard to implement all the changes that occur in SEO and keep up with all the changes.
Here, we are going to discuss major Google ranking factors that will help you get top rank in Google search results and important for your website or blog.
Google Ranking Factors for a website or blog
1) High-Quality Content
As everyone knows that, who is in the digital marketing field, content is king. And in the case of Google ranking factors, content is king in ranking factors.
If you can create or write content for your website or blog which is Unique, fresh, and helpful for the users, then Google will rank this content higher on its SERP (Search engine page results)
Google always pays attention to the quality of the content and you can find your top performing content using best Google Analytics plugin that you have written on your website or blog. That doesn't matter how optimized your website or blog is, if your content quality is not good according to Google, then you don't expect a higher ranking for your website or blog.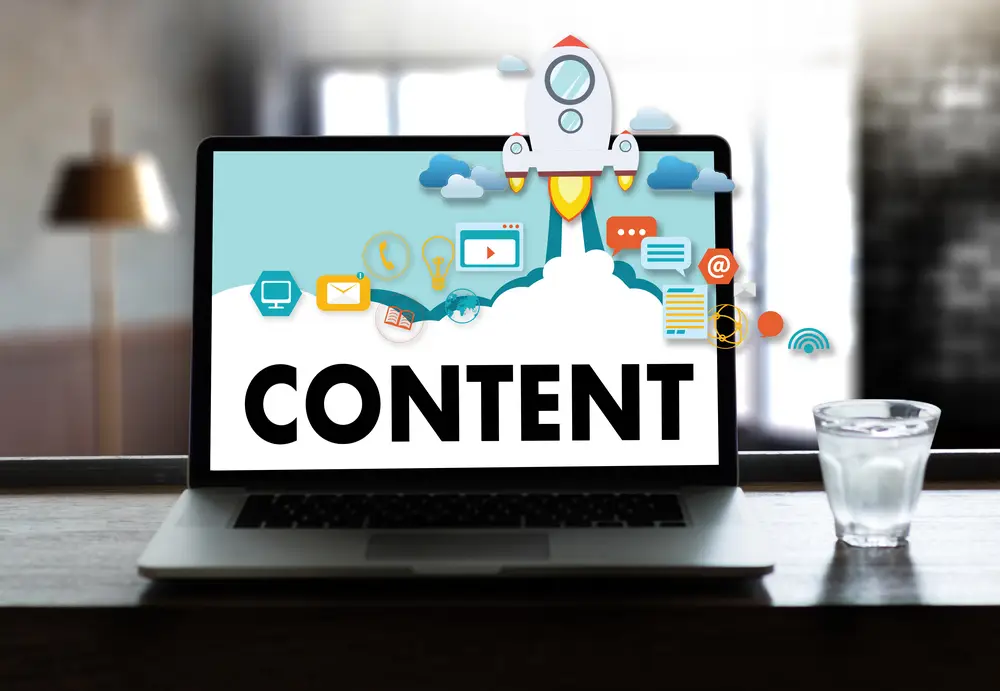 So, what is Content Quality for the Google search engine?
Your content should be Original, Unique, and valuable
Content should be Up to Date and fresh
Content length Should be or average length (1,890 words for top ranking)
Proper Organized content with headings (H1, H2, H3, H4, and so on with proper bullet and number lists)
2) Website Loading Speed
Among 200+ different search engine ranking factors, another ranking factor that you should focus on is your website page's loading speed. Simply you have to improve your website page's loading speed instead of beating your competitors with milliseconds of website load time. But you should pay attention that how fast a website page loads for your users.
Google wants that every website page loading speed should be fast to provide a great user experience for your audience or users. To check your website loading speed, you can use Google Page Speed insights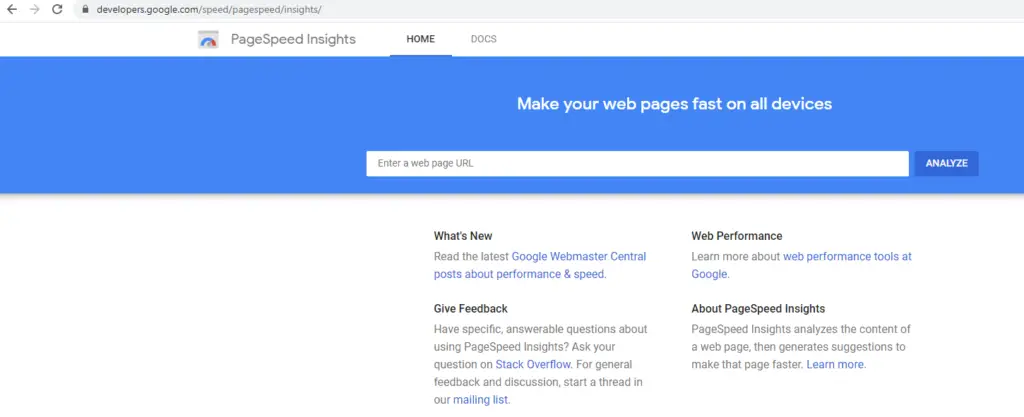 This tool will analyze your website speed and display a score for mobile and desktop and give you suggestions and highlight the factors that you need to improve, to speed up your website loading speed.
3) Backlinks
Backlinks are one of the most important SEO ranking factors and the most important part of the Google ranking Algorithm.
In fact, Backlinks and Content go hand in hand, as website pages without any backlinks are hardly get any organic traffic or rank in Google search results.

Backlinks or inbound links are like a vote of confidence for your website ranking in Google search results. Google adds all those votes together and checks if your website or content deserves to rank in Google's top results or not.
If you have or can get backlinks from high authority websites then you can easily boost your ranking in Google top search results according to your Niche. Because if acquiring these backlinks, you are sending signals to Google that your website or blog content is trustworthy.
4) Mobile Friendliness
Along with website loading speed, there is another thing to look at is whether your website is mobile-friendly or not.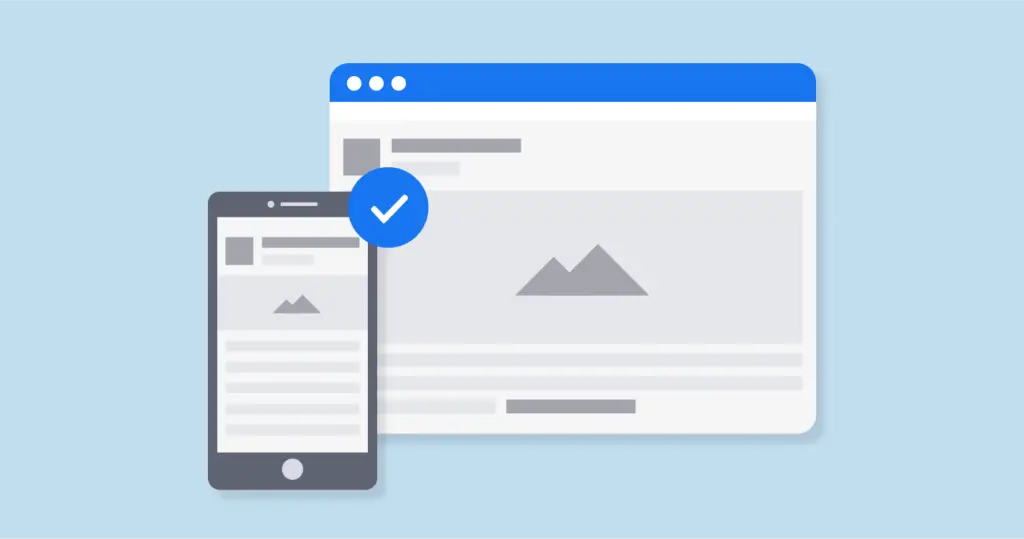 In 2019 Google shift to mobile-first which means that Google will now use your website's mobile version for indexing and ranking in Google search results. So your website should be mobile responsive
Previously, Google was using your desktop website version as the primary version for indexing. But with 3.7 Billion mobile internet users in the world, Google has made this shift Mobile-first. So, if you want to boost your ranking, this is the best time to make your website mobile-friendly.
5) Keyword Optimization (On-Page Optimization)
Keyword Optimization is one of the most obvious Google ranking factors after link building, in which we use the keywords in our website.
Keywords are the search terms that users use in Google to search for different topics or products. So, it's important that your website contains the keywords your audience is searching for.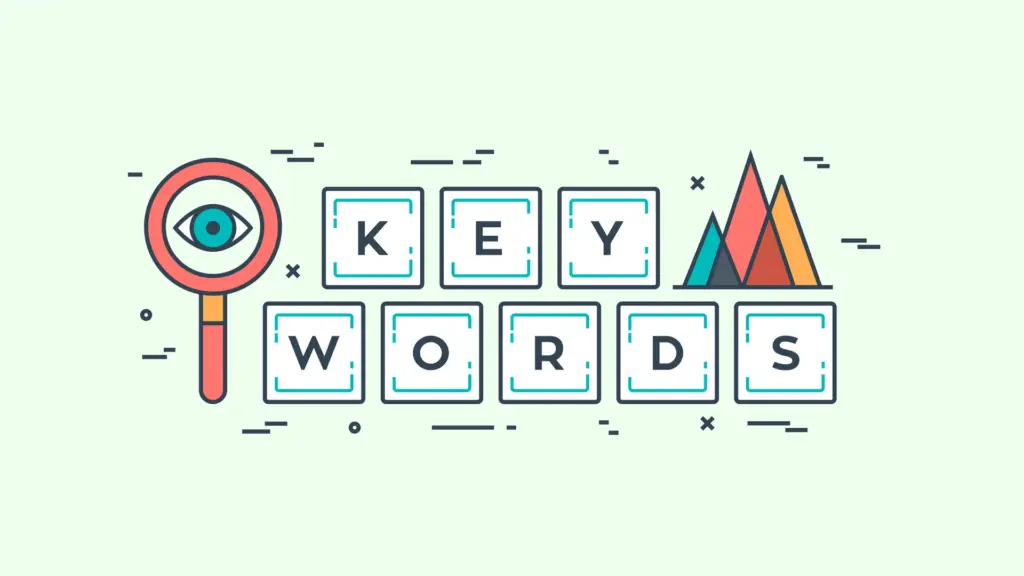 This will help you to boost your website ranking in Google search engine results.
To make your website or blog is keyword optimized you need to add keywords in the following areas of your website or blog posts.
Meta Titles: Include your target keyword at the start of your Posts or Page SEO Title in the Meta title tag.
Meta Description: Include your focus keyword with your company name of blog post name at the start of your Meta description. This will help the users what your page is about and click on it.
Image Alt Text: Google Can not read the images of a page or post, you can add keywords in the Image Alt text section plus you can also use focus keyword in the image name to tell the search engine what's the visual about.
Anchor Text: Google search engine uses Anchor text to find out that what's the page about, so you can use focus or related keywords for anchor text when linking your pages.
Include Keywords in headings (H1, H2, H3): You can further improve your content SEO organization by adding keywords variations or related search terms in your headings H2, H3, or H4 of your post or website page.
Use LSI Keywords: Instead of your Primary or Focus keyword, there are many other related search terms that people search for and these terms called latent semantic indexing keywords also called related keywords or search terms. By including these keywords or search terms on your page or post, you are helping Google that what's the content about.
Add keywords in URL: Another keyword optimization technique that you can use is to include your keyword in the URL/Slug/Permalink of your post or page.
Tip: Always follow the rule feast of five which means that use 5 keywords or relate search terms(LSI) related to the specific topic or page.
6) Website Structure
Keyword Optimization is an important part of the Google ranking signals, but there is another factor that you should look into is your website structure, especially if you are going to launch a new website.
Your website or blog structure is one of the most important factors from a crawling and indexing perspective. It allows Google crawlers to easily find your website and its pages or sub-pages.
To improve the structure of your website or blog, you can start by creating a website sitemap. A website sitemap contains all the important pages that you want the search engine to know about these pages on your website.
It helps Google crawler to easily navigate through your website or blog, discover new content on your website, and index your pages according to the newly updated content.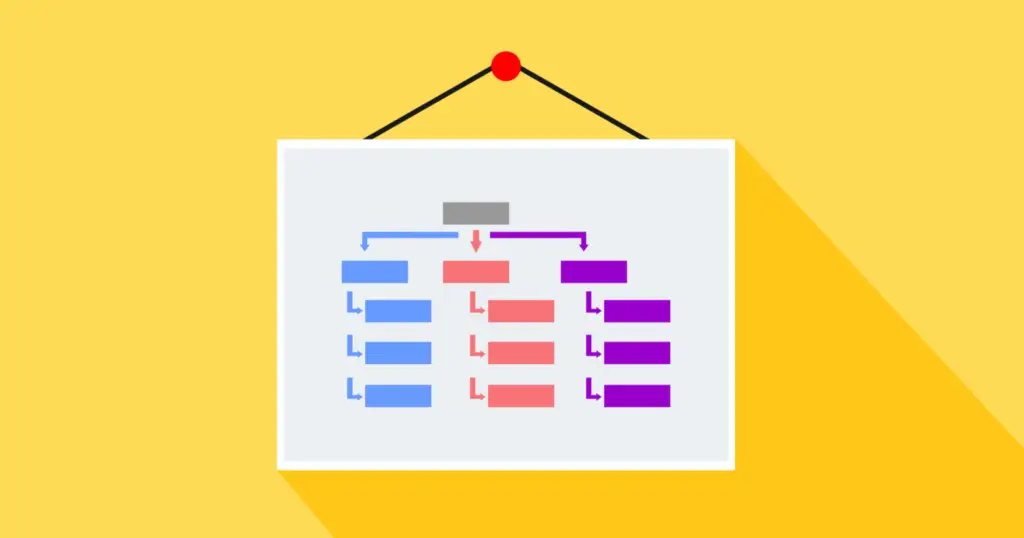 7) Website Security
Along with website structure, your website security is one of the most important Google SEO ranking factors. This is the main point where you need to ensure that your website is on HTTPS means it encrypts the data between your website and your user's browser.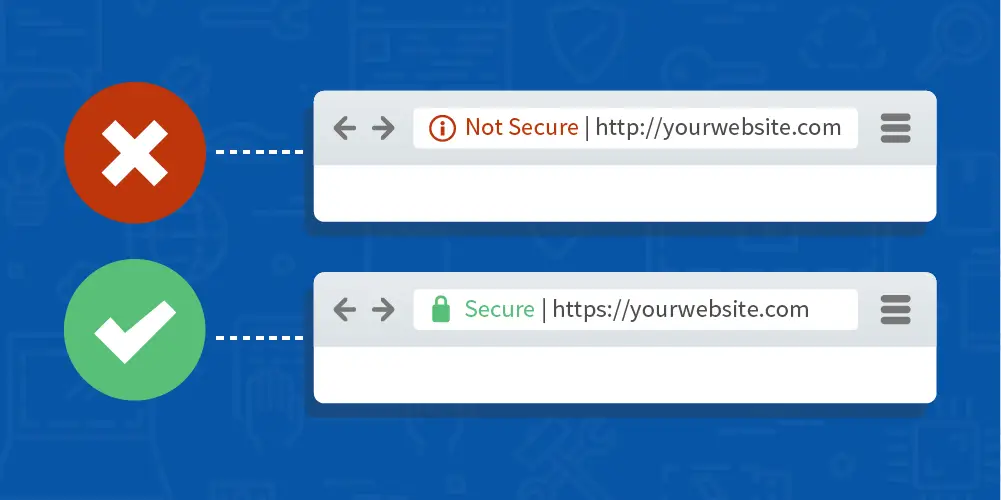 In 2014 Google confirmed that HTTPS is a ranking signal for a website or blog. So, if your website doesn't have an SSL certificate or HTTPS, then it's time to move your website from HTTP to HTTPS.
8) User Experience
The final and last Google SEO ranking factor we have for you is the user experience (UX) of your website or blog. Now there are many things that contribute to a good user experience.
But we need to know, how does Google measures this?
Google uses an artificial intelligence program called RankBrain, Which incorporates other Google Ranking factors or signals like.
CTR(click-through-rate)
Bounce rate
Dwell Time (How much time a user spend on your website or blog)

Conclusion
Hope you like our article about Google Ranking factors or Google Ranking Signals for a website or blog Search result ranking and these are the most important ranking factors that will help a website or blog owner to boost their ranking in Google search results. If you have any kind of question-related to any point, please ask in the comment section we love to answer your query.