How to Setup your account at Google Analytics
Everyone who has his/her website online wants to see how their website is performing. Google is a name we are all familiar with since we started using the Internet. They have a measurement tool called Google Analytics which helps in growing our websites through Data Collection and Analysis. Here, we will guide you How to setup your account at Google Analytics.
So I wrote a simple step by step guide for Google analytics setup. These instructions are for everyone who wants to use Google Analytics on their websites.
Steps of How to Setup your account at Google Analytics
Now Click on Start Measuring or Start Setup
Add your Account Name in the Account Name field
Now in Step 2 property section add your property Name in the Property field
Note1: By default, your Analytics account will be on Google Analytics 4 with tracking ID G-xxxxxx-xx, but if you want universal tracking code UA-xxxxxx-xx then you need to perform the following steps mention below.
Note2: For Analytify Users, Currently we are working on the latest version of Analytify for compatibility with Google Analytics 4 Tracking ID or Code. To Avoid this issue kindly follow the below steps.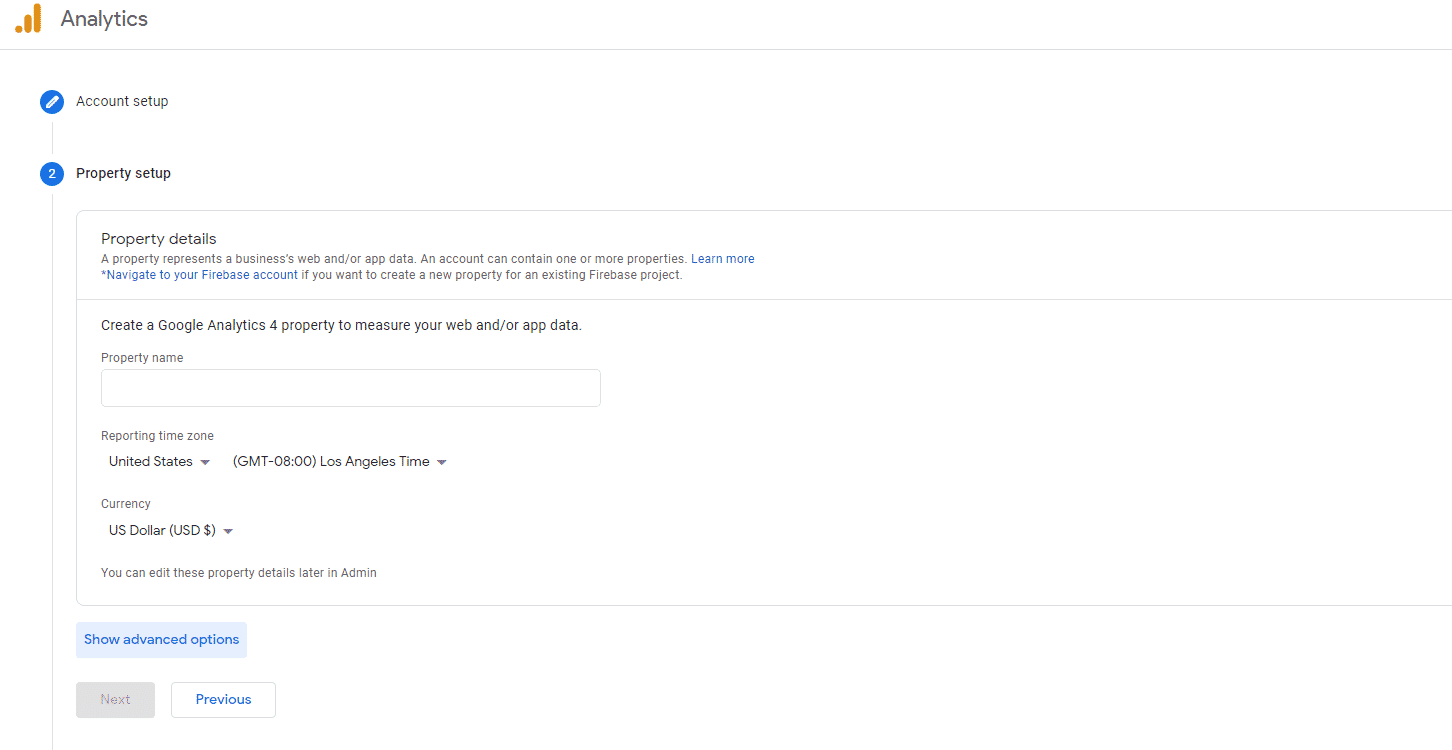 For Universal Analytics tracking ID or Code UA-xxxxxx-xx Kindly follow these steps
In property Setup step you will find an option "Show Advanced Option" You need to Click on this option.

After Clicking on the show advance option you will see a new window is open with a toggle button simply you need to click on this toggle button.

After Clicking on the Toggle button you will see a new window where you need to add your website URL plus you will get 2 options
Create both a Google Analytics 4 and a Universal Analytics property
Create a Universal Analytics property only
You have to select the 2nd option for Universal Analytics Tracking Code and click on Next Button.

Add Business information and click on Create Button
Now you need to accept the Google Terms and policies by clicking on these options.
After Accepting the Terms and policies you will find the Tracking ID and Code for your website.
Note: You don't need to add this code to your website, Analytify Plugin Automatically add this code to your website.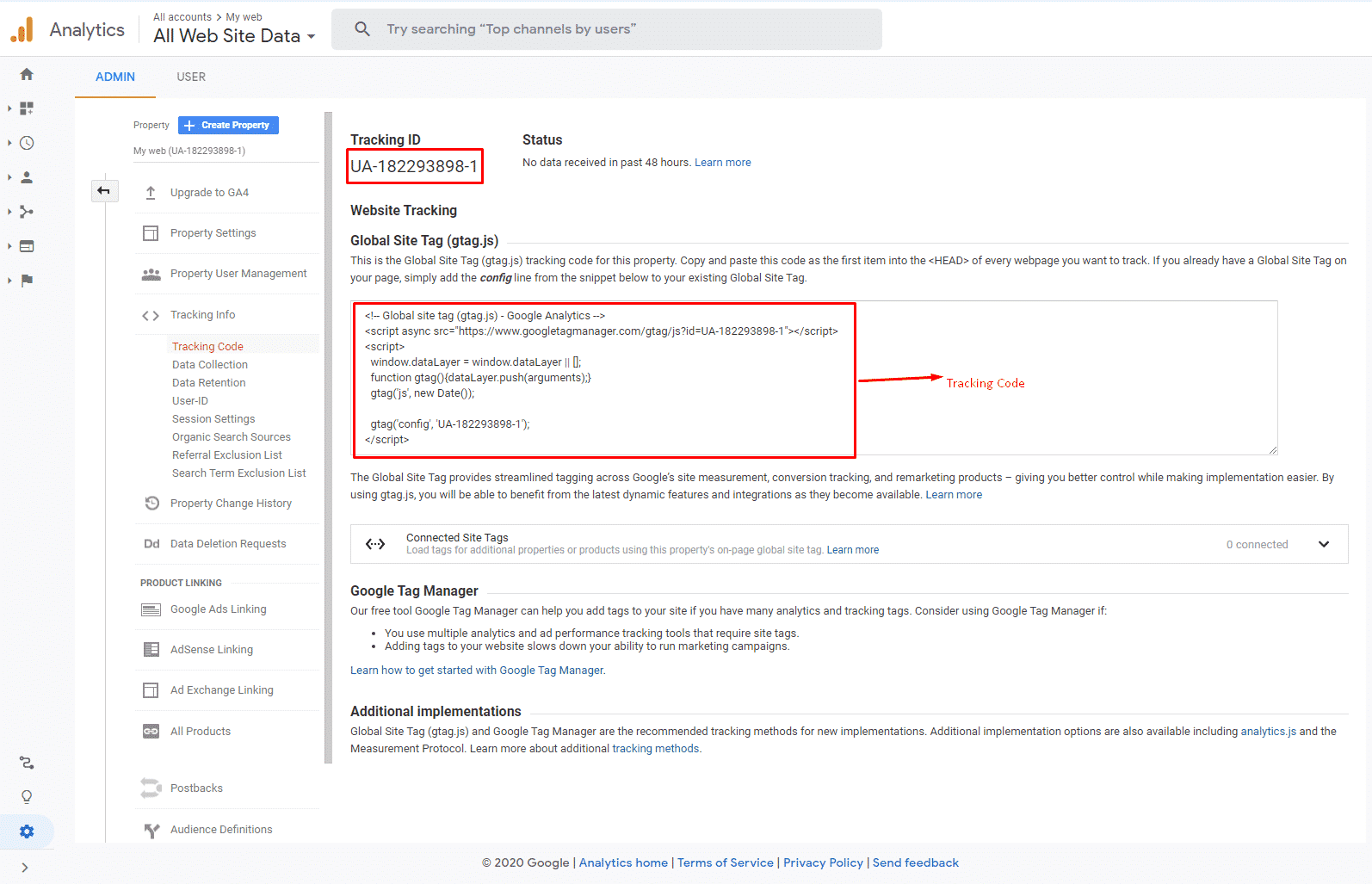 These are the steps that you need to follow for How to Setup your account at Google Analytics.
Conclusion
This is how you can create a Google Analytics account for your website to track website traffic analytics. In this guide, you have learned "How to set up Google Analytics" for your website or blog and start tracking the Analytics of your website and update the SEO strategy.
If there are any questions related to this guide, feel free to post them below in the comments.