Print This page
How To Sign Up For Google Analytics
Google Analytics is one of the famous Website Analytics tools, that will help you to track website traffic and help you to Analyze what kind of marketing strategy you need to create to boost the traffic of your website.
Setting up a Google Analytics account for a website is very easy and you can easily integrate your WordPress website with Google analytics in a short time. Here, we will guide you on how to sign up for Google Analytics and integrate with your WordPress website by using Analytify WordPress Plugin.
Steps of How To Sign Up For Google Analytics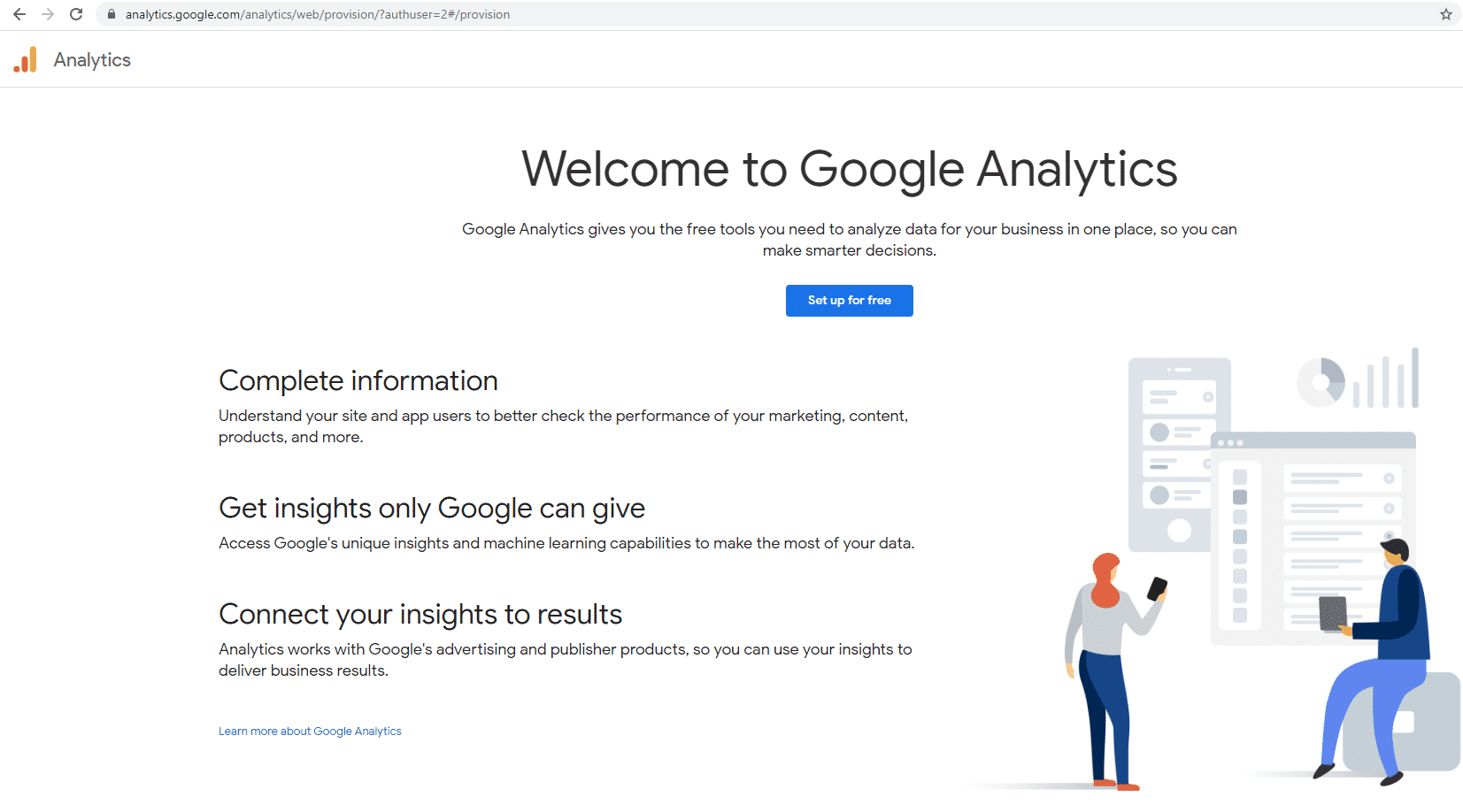 Now Click on Start Measuring or Start Setup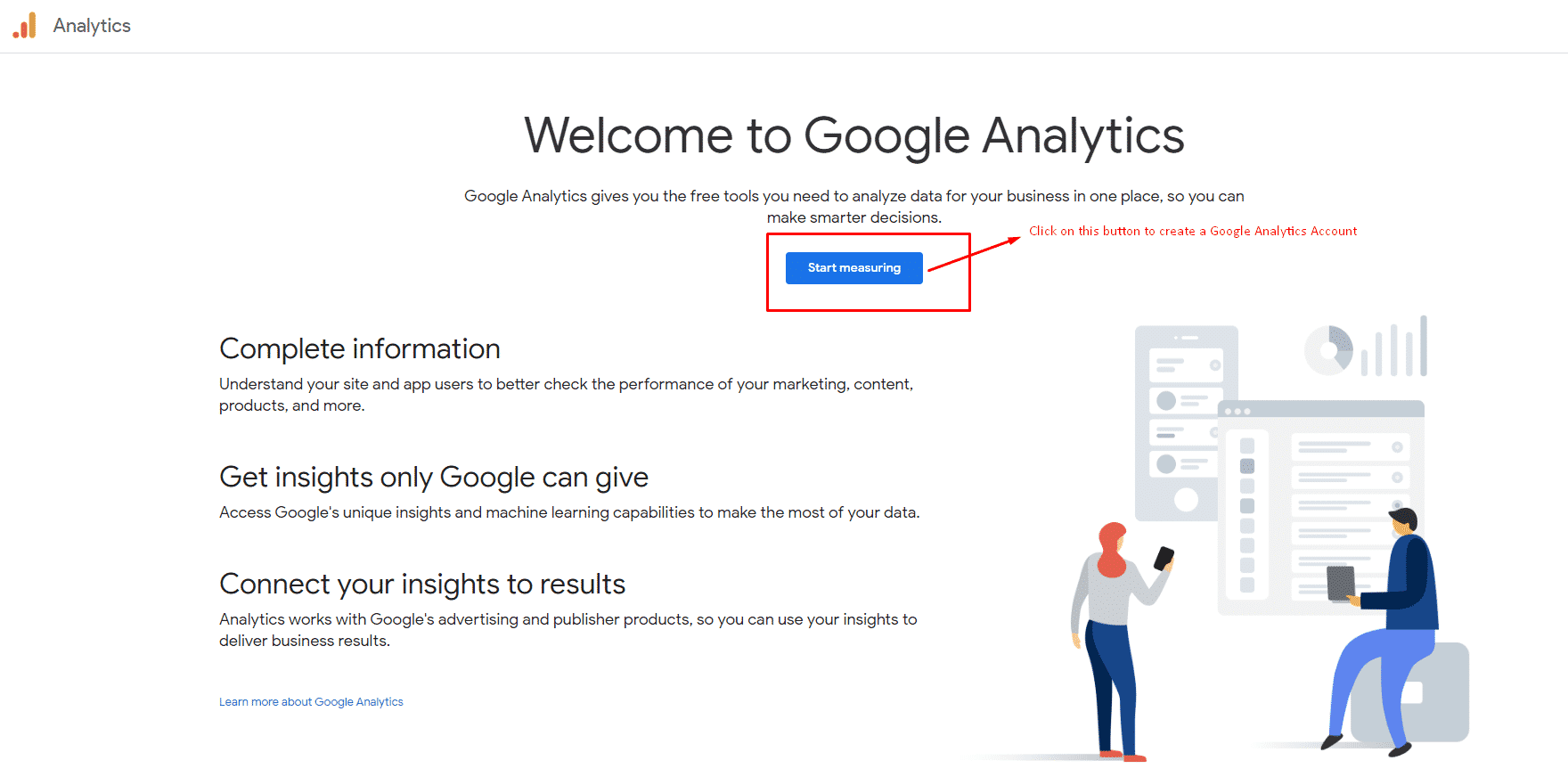 Add your Account Name in the Account Name field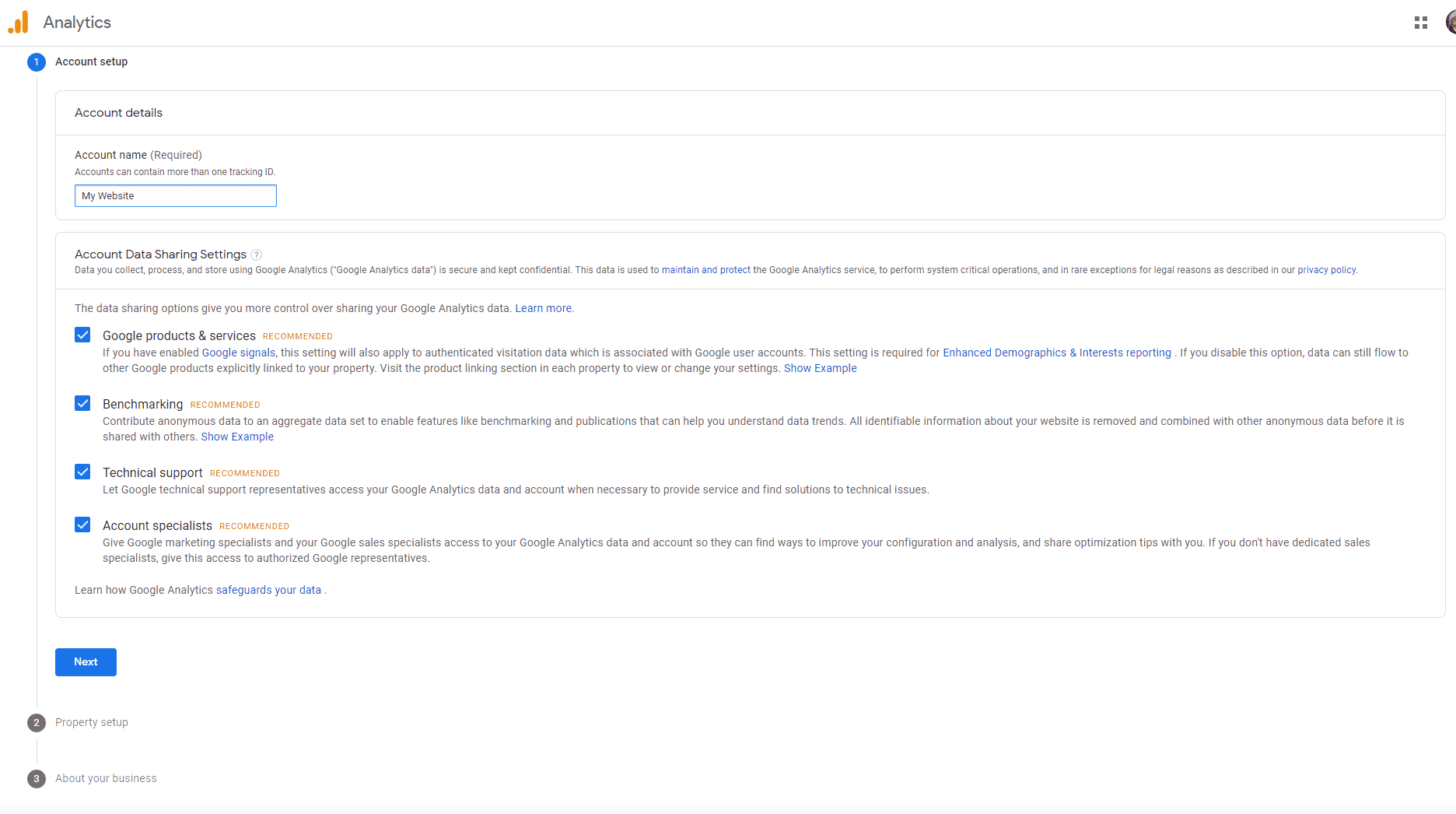 Note1: By default, your Analytics account will be on Google Analytics 4 with tracking ID G-xxxxxx-xx, but if you want universal tracking code UA-xxxxxx-xx then you need to perform following steps mention below.
Note2: For Analytify Users, Currently we are working on the latest version of Analytify for compatibility with Google Analytics 4 Tracking ID or Code. To Avoid this issue kindly follow the below steps.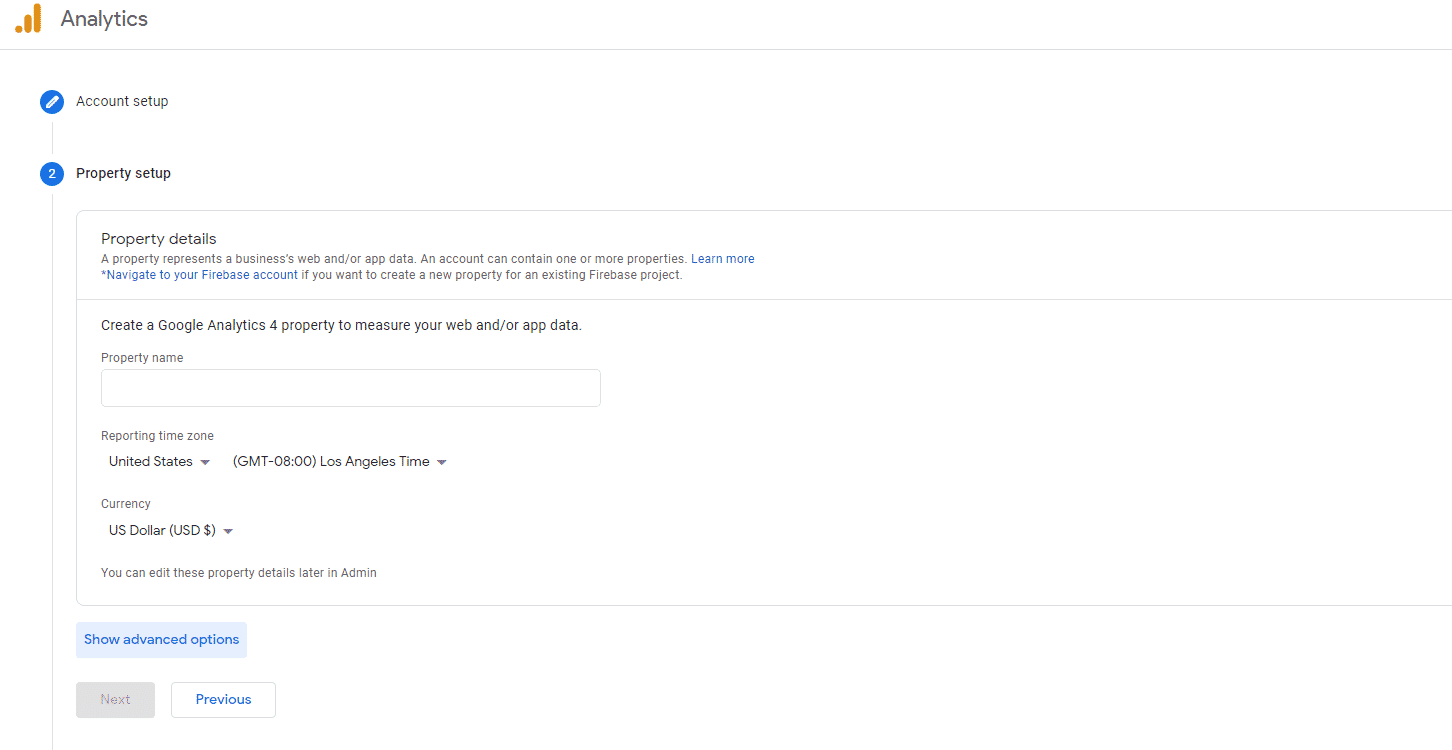 For Universal Analytics tracking ID or Code UA-xxxxxx-xx Kindly follow these steps
In property Setup step you will find an option "Show Advanced Option" You need to Click on this option.

After Clicking on the show advance option you will see a new window is open with a toggle button simply you need to click on this toggle button.

After Clicking on the Toggle button you will see a new window where you need to add your website URL plus you will get 2 options
Create both a Google Analytics 4 and a Universal Analytics property
Create a Universal Analytics property only
You have to select the 2nd option for Universal Analytics Tracking Code and click on Next Button.

Add Business information and click on Create Button
Now you need to accept the Google Terms and policies by clicking on these options.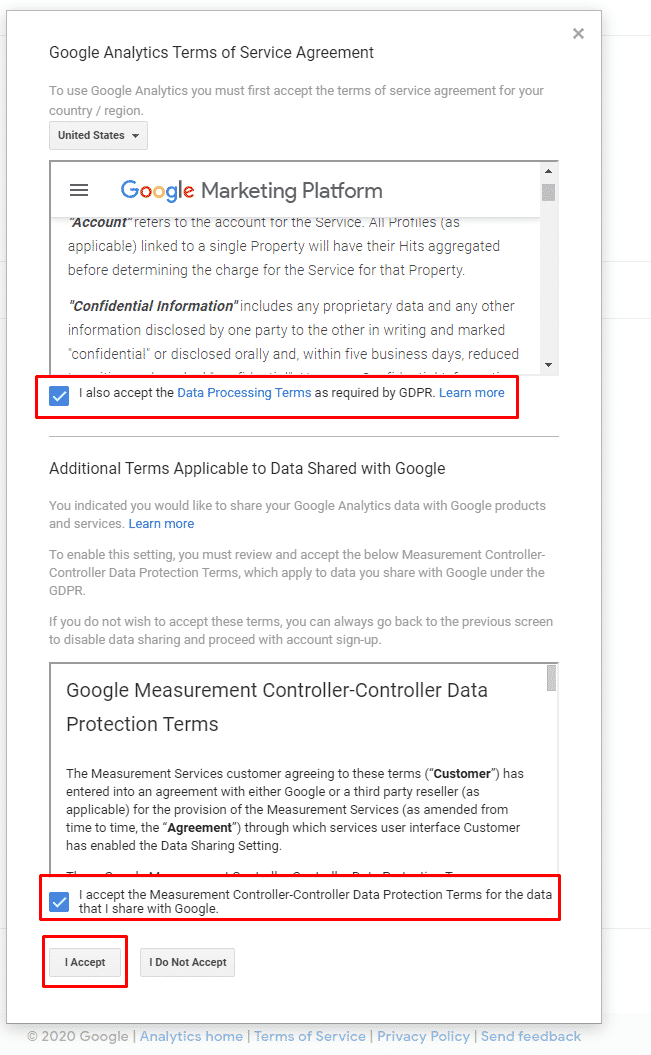 After Accepting the Terms and policies you will find the Tracking ID and Code for your website.
Note: You don't need to add this code to your website, Analytify Plugin Automatically add this code to your website.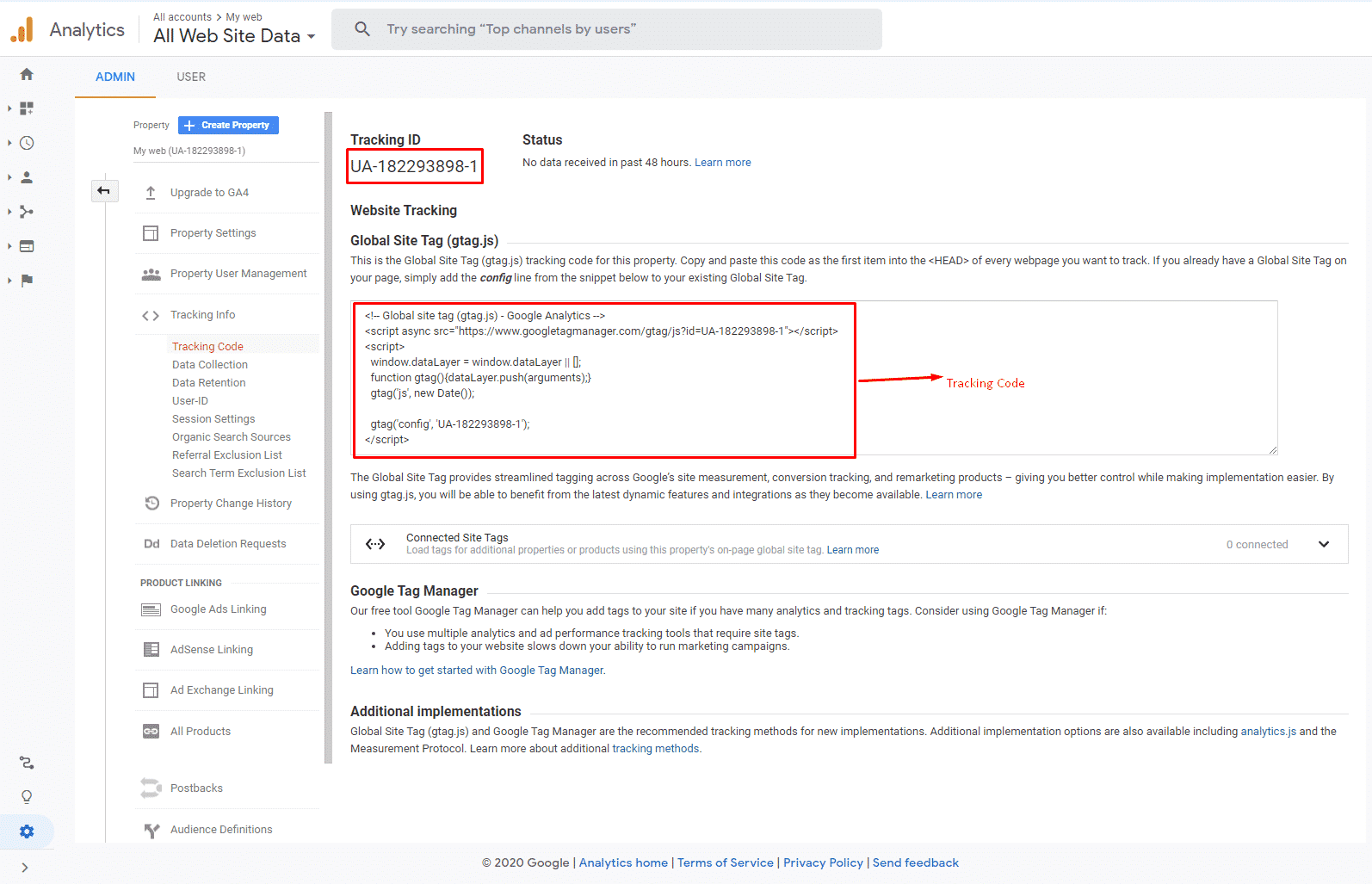 So, these are the steps that you need to follow for Analytics Account.
Last updated on March 1st, 2021