Print This page
How To Select Profile for Tracking Posts (Backend/Front-end)?
You probably have different properties inside your Google Analytics Account, all of them will appear inside your Analytify Dashboard once you authenticate it with Google Analytics. So you need to select the property where you want to send the tracking data.
For example, you have three sites site1.com, site2.com, and site3.com you have added all of them inside Google Analytics as a property. Now you have installed the Analytify on site2.com so you should select the site2 property inside the Analytify Dashboard in order to send the tracking data to site2.com's property.
In order to access this property follow these steps
Go to Analytify>Settings>Profile
Inside the Profile see the Profile for posts (Backend/Front-end)
Here you can select the property where you want to send the tracking data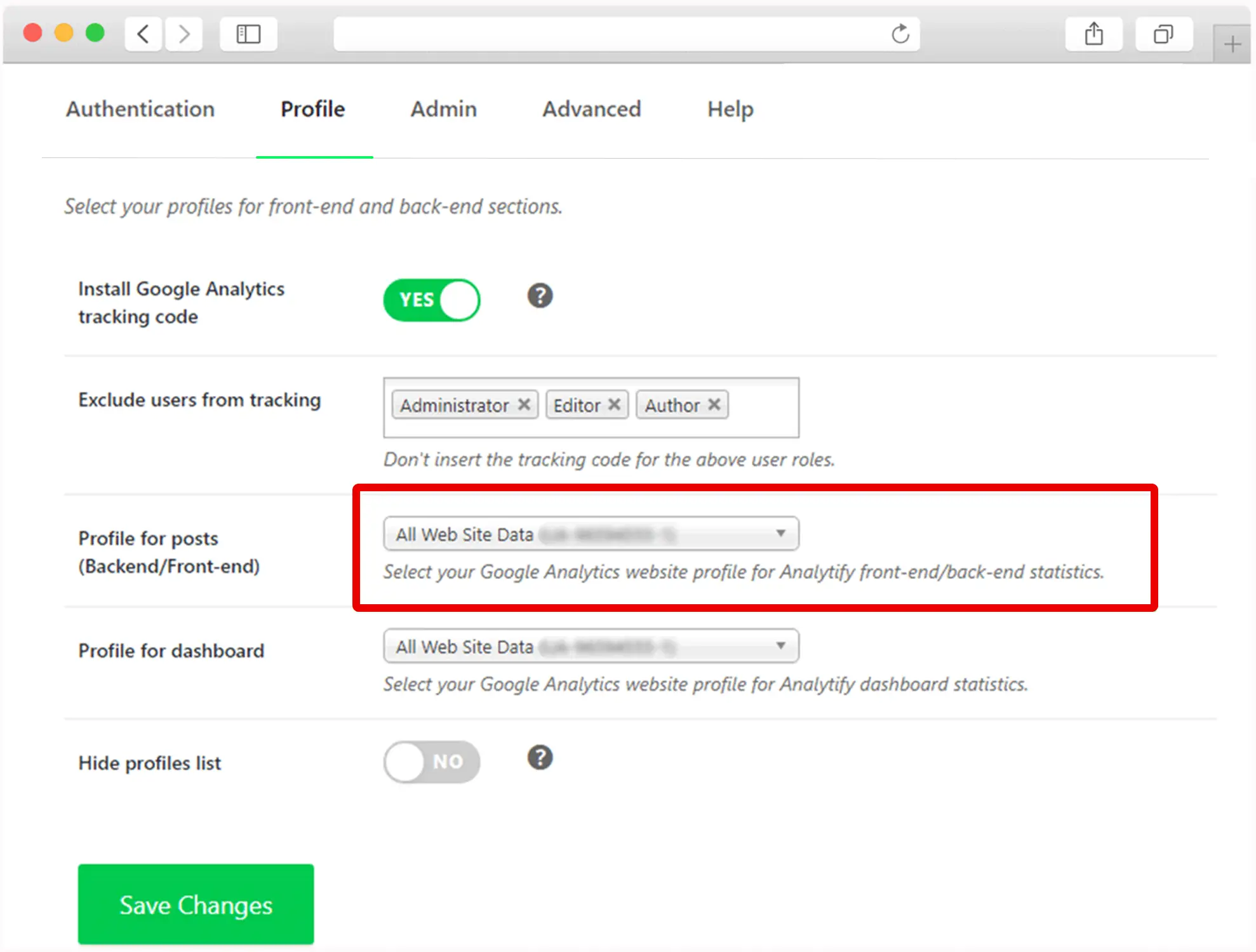 Last updated on October 19th, 2020