Print This page
How To Select Profile for Showing Analytics in WordPress Dashboard?
For example, you have three websites, site1.com, site2.com, and site3.com but you want to see all the analytics inside the site1.com's dashboard
You will have to install the tracking code inside the site2.com you can even add this code manually.
After adding the tracking code you will log in to site1.com WordPress dashboard, and go to Analytify>Settings>Profile
Inside the Profile see the Profile for dashboard
Here you need to select the property of site2.com
Now you will start seeing the Analytic of site2.com inside your site1.com's WordPress Dashboard.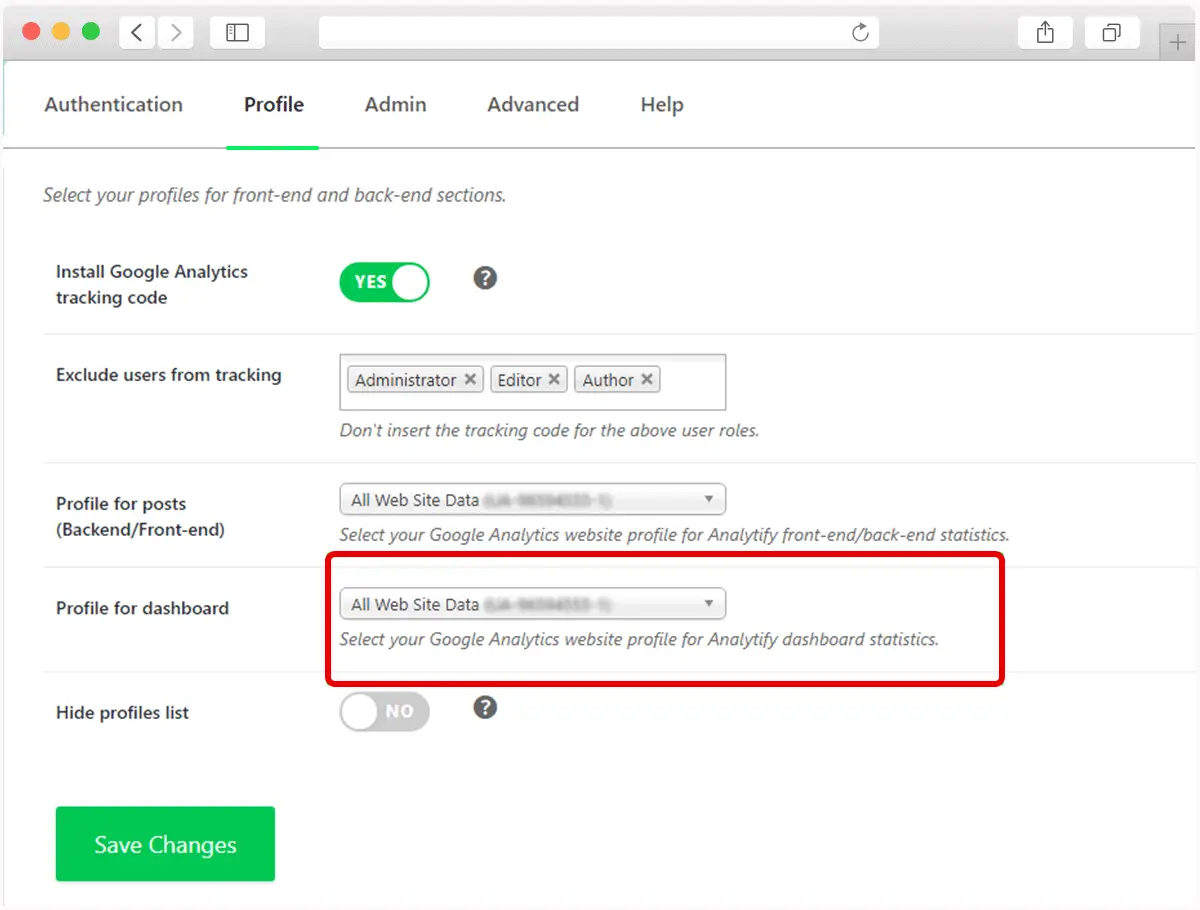 PS: In this way, you can even see the analytics of the non WordPress website inside the Analytify Dashboard.
Last updated on October 19th, 2020