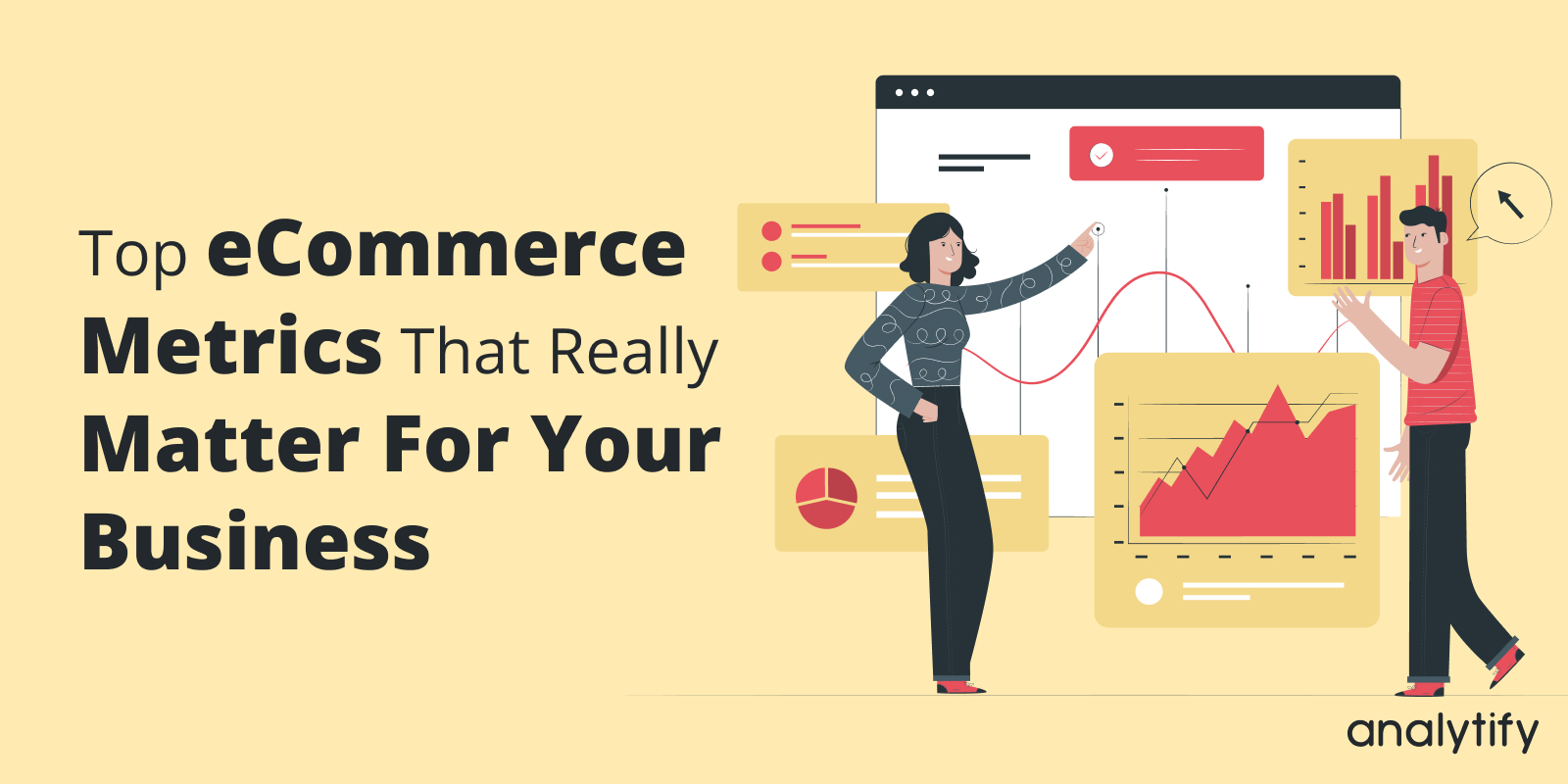 10 Best eCommerce Metrics That Matter For Your Business
Do you want to understand eCommerce metrics to evaluate the performance of your online business properly?
eCommerce metrics are used to make sense of the business's progress and identify the areas for improvement. You can choose the metrics you think would help you understand the impact of your marketing activities, website UX, and business operations.
This is where the problems start for many business owners. There are so many metrics that you can use in analyzing the various aspects of your business.
In this article, we'll introduce the idea of eCommerce metrics and then go into the details of key metrics for eCommerce businesses.
Table of Content
What are eCommerce Metrics?
eCommerce Metrics are measurements for website performance.
In practice, these metrics are used to quantify the store's performance so that you can make informed data-driven decisions. As a result, you should keep a close eye on these metrics because changes in the values of metrics indicate events and situations where you need to take (corrective)actions.
Metrics and KPIs – Are They Equal?
When discussing metrics for eCommerce businesses, you'll find another related idea – Key Performance Indicators (KPIs). Experts define KPI as the measurement of the progress of metrics. As such, metrics track processes, while KPIs track the completion of these processes.
To illustrate, let's consider Bounce Rate, a key metric for eCommerce stores.
Everyone knows that you should measure the Bounce Rate of your pages (that's the metric). However, a Bounce Rate of 25% is the KPI that you might have as a target for the next quarter.
Metrics and KPIs might be used interchangeably in many eCommerce performance evaluations. However, you must realize that they are two different ideas that are closely related.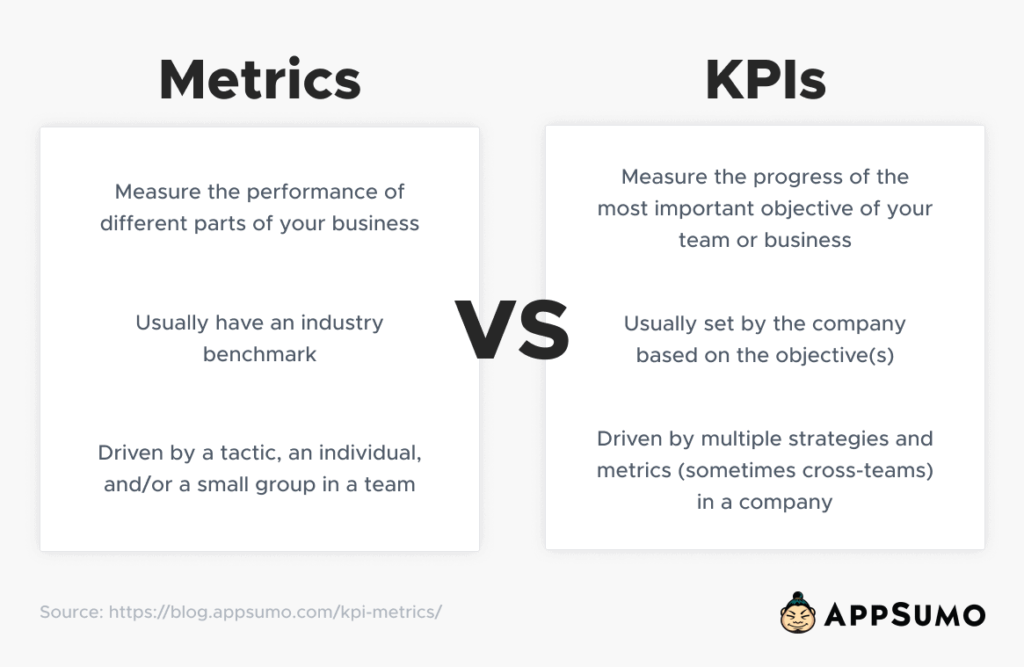 Let's now move on to another critical question that eCommerce store owners face.
How Should You Select eCommerce Metrics for Your Store?
There are different ways of looking at the progress of an online business. That's why you'll find a long list of metrics that track the performance of eCommerce stores. However, you can't apply all these metrics to your store for a simple reason – tracking metrics needs your time and effort. The more metrics you add to the mix, the more you need to invest in performance measurement.
As a result, you must be very careful in picking the metrics for your store. So now, how can you select the right metrics for eCommerce businesses? The trick is to ask three questions when considering a metric. If you get proper answers to these questions, include the metric in your tracking mix.
1: How large is the impact of change in the metric?
If a slight change in the metric doesn't result in a corresponding or better change in the impact on the revenue and sales, the metric isn't worth the effort.
2: What's the contribution of the metric to goal completion?
If the metric isn't contributing to goal completion, it makes little sense to focus on it. The idea is to track only the metrics that show the needle movement for the business goals.
3: Does the metric "influence" other metrics?
Interconnected metrics help identify areas of improvement that otherwise you would miss in the performance analysis. Rather than focusing on "individual" metrics, it would help if you tried to incorporate "connected" metrics to simplify and speed up performance evaluation.
The 10 eCommerce Metrics that Matter In the Real World!
As we mentioned earlier, you can use many metrics to measure your eCommerce store's performance. However, we want to narrow down the list to just 10 to make sure our focus remains on the essential areas of store performance.
1. Conversion Rate
Conversion Rate is the percentage of store visitors who converted into customers. As you can imagine, this simple eCommerce metric lies at the heart of any eCommerce business.
The formula for Conversion Rate is:
(Total Customers / Total Unique Website Visitors) * 100
In general, the conversion rate of an eCommerce business tends to hover around 3%. This stat highlights a serious problem that all online businesses face – the challenge of converting visitors into customers.
The solution to this challenge is Conversion Rate Optimization (CRO), a crucial niche within digital marketing. Boosting CRO is all about improving user experience and ensuring that the visitors get all the help they need to convert into customers.
Here're a few things you can do to increase the conversion rate of your website:
Try to land better leads on your product pages. Use channels that help you finetune the selection of the target audience. In our experience, Facebook Ads (and similar social media advertising networks) are the best bet for getting great leads.
Test the store checkout thoroughly. Use all payment options and logistics partners to weed out any issues that might cause checkout abandonment.
Make your store mobile-first in all aspects. Since the most significant chunk of eCommerce traffic originates from mobile devices, you should focus on improving the user experience for these users.
Re-engage visitors who landed at product pages but left without buying. This involves the creative use of marketing tactics such as cart abandonment emails, coupons, and price reductions.
Do a content analysis to find ways to optimize copy. Persuasive copy is a cornerstone of CRO activities, where you use text and visuals to help visitors make buying decisions.
2. Customer Acquisition Cost (CAC)
Increasing the number of customers involves investing efforts and money into activities that increase the store's conversion rate. CAC measures this cost and is an essential metric for the store's profitability.
The formula for CAC is
Total Acquisition Costs / New Customers
CAC is a crucial metric for eCommerce stores because it focuses on the actual profit rather than the total revenue. So, for instance, if a customer spends $100 on your store with a CAC of $50, the revenue might be $100, but the actual profit would be $50.
As you can see, CAC presents a more realistic picture of the store operations. Here's what you can do to improve CAC for your business:
Try to focus on the quality rather than the quantity of website traffic. This way, you increase the chances of conversion without bumping up CAC.
Invest in low-cost but high-impact marketing tactics. Carefully weigh the cost-to-benefit ratio to understand CAC for each channel.
Each location has a different CAC. Discovering the right CAC for each location requires experimentation with market segments and targeted advertisements.
3. Average Order Value (AOV)
AOV shows the average customer spend for each order you get at the store.
The formula for AOV is:
Total Revenue / The Total Number of Orders 
AOV is very useful in seeing the costs associated with order management. A higher AOV means you are earning more profit per order. The great thing about AOV is that happy customers who place orders of higher value could increase the store's AOV without requiring additional traffic.
Here are a few tactics that'll help increase your store's AOV
Happy customers mean higher AOV. This means focusing on the UX and simplifying the checkout so that customers prefer your store over the competition.
Minimize the costs associated with order processing and logistics. You can opt to automate or outsource order processing to reduce costs.
Offer deals such as bundles and "additional" units for a small additional cost.
Free shipping for orders above a specific limit is an excellent way of adding to the AOV numbers.
4. Average Profit Margin (APM)
This metric is more focused on product-related costs. It measures the profitability of the products in your store. The formula for APM is
 [(Product's Selling Price - Cost of Buying the Product) / Product's Selling Price]*100
You should look into this metric if you're selling many products, but the revenue is still low. The key to keeping APM stable is to buy at the most competitive rates. You need to shop around for the best prices, and don't be afraid to switch vendors to keep the purchasing costs as low as possible.
Here's how you can improve APM for your store:
Bundle products that attract customers with products that have a good APM.
Deploy campaigns around products that bring in more revenue.
Always focus on the costs of purchase, such as transportation and storage.
Offer add-ons such as extended warranties and free replacements.
5. Cart Abandonment Rate
Do you know that as many as 70% of potential customers abandon their carts?
Cart abandonment is a serious issue for store owners because the potential customer leaves after they've invested significant efforts in bringing the customers to the checkout page. The challenge in reducing the Cart Abandonment Rate is the number of factors involved in the equation.
For example, potential customers can leave their carts because they don't want to fill out the long registration form, the shipping costs, or the lack of payment options.
Fortunately, you can optimize your store to remove many of these factors and streamline the checkout process.
Integrate one-step checkout forms to speed up the process.
Try to offer multiple payment options (including credit cards and virtual wallets)
Make sure the customer can see all costs upfront, and that there are no "surprises" on the checkout page.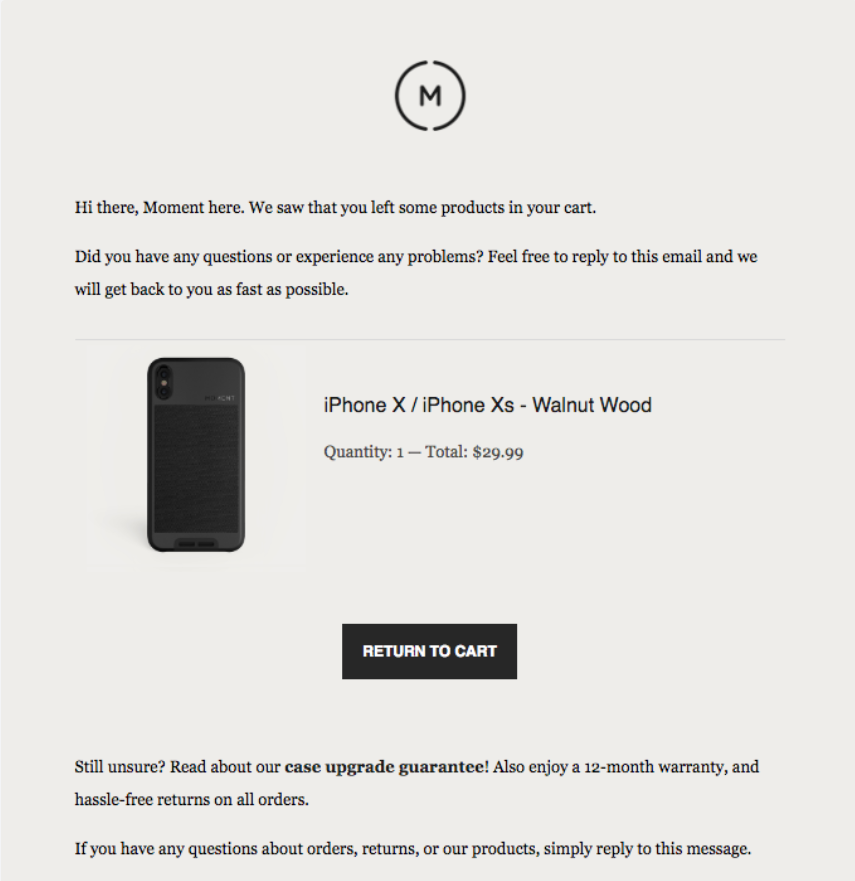 6. Customer Lifetime Value (CLV)
CLV measures how much a customer would spend on your store throughout their "lifecycle." While it might not look as relevant as Cart Abandonment Rate, it is an important measure of the overall store performance.
You can see CLV in three different views.
The first view is historical CLV. This is the actual sum of the value of all customer orders at your store.
CLV = order 1 + order 2 + ...
The second view is averaging the numbers. Here you calculate CLV by finding the average order value. Hence the formula would be
CLV = Total Revenue / Total Customers
The third and final view is more about predicting CLV. Here you "predict" the average using the formula
 CLV = Average Order Value * Number of orders
Since CLV is a measure of customer loyalty, some of the tactics you use to increase AOV will also help improve this metric. In addition:
It would help if you focused on increasing the order frequency by running frequent sales and offering niche-specific discounts.
Specialize in a niche rather than becoming a "general" store
Offer complimentary gifts such as free upgrades, more units, or exclusive coupons
Focus on customer segments rather than carpet-bombing the entire email list.
7. Customer Retention Rate
Customer Retention Rate is a tricky eCommerce metric because it is applied to a much longer period than some other metrics on this list. Customer Retention Rate measures how many repeat customers you have (and the order frequency of these customers).
The formula to calculate Customer Retention is
(Customers with at least 1 order / Total Customers) * 100
The percentage gives you a good idea of the health of your customer service operations and the "usefulness" of your website content.
Improving customer retention is an essential requirement because CAC for new customers is higher than the cost of returning the existing customers. In addition, repeat customers often place orders of higher AOV, have a higher order frequency, and spread the word for your store very often. As a result, customer retention is "cheaper" than searching for new customers.
Here's how you can improve the retention rate for your store
Provide exceptional service, particularly after-sales service
Have a loyalty program that rewards returning customers with discounts and exclusive offers
Track usage and send purchase reminders to bring the customers back to your store
Give time-bound coupons that encourage the next purchase order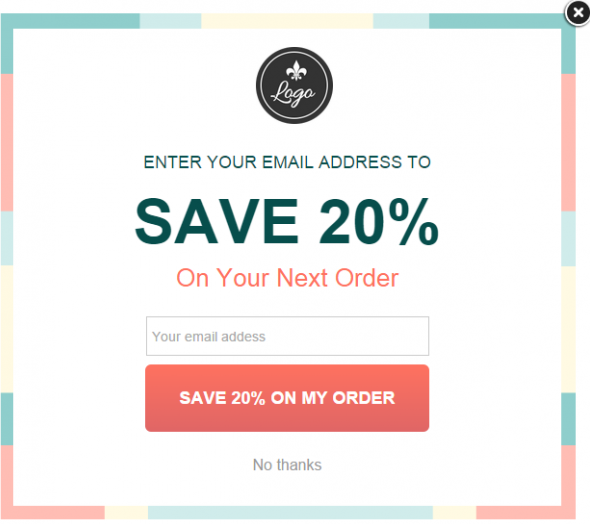 The next three metrics for eCommerce stores might not look very relevant but are important nonetheless. They can reveal deeper problems with your store operations and marketing strategy.
8. Email Performance
Email is a major marketing channel for eCommerce stores because of its higher ROI and easy deployment. In addition, customers usually don't mind receiving an occasional email from their preferred stores because they often contain exclusive discounts and coupons.
When planning email campaigns for your store, you must consider the following email performance metrics.
Open Rate (the percentage of recipients who opened the email)
Click-through Rate (the percentage of recipients who clicked a link included in the email)
Unsubscribe Rate (the percentage of users who unsubscribed from your emails)
You need to improve the open and click-through rate and reduce the unsubscribe rate for your email lists.
9. Best Performing Categories and Products
Not all categories and products sell equally well. As a store owner or marketer, you should have a clear idea of the best performing categories and products so you can double down on marketing these products. Similarly, you also need to think of ways to improve the sales of products in the second and the third places to increase their share of the revenue.
You can use the metrics on this list to assess the performance of the products at your store. Always make sure that you are watching more than just the revenue from product sales. Additional metrics such as AOV and APM highlight long-term product sourcing and marketing issues.
10. Refunds and Returns
Whether you're a multi-store brand or just starting out, Refunds and Returns are two eCommerce metrics that significantly impact your profits.
These closely related metrics track the percentage of orders that the customers returned or refunded. This could happen for a lot of reasons. The problem is that many of those reasons are beyond your control (for instance, a customer might not like how a speaker sounds in their living room).
Out of these two, refunds is the more worrying because it indicates customer unhappiness. Unhappy customers often resort to social media platforms to vent their anger. Their actions can dilute your social media advertising ROI and brand positioning.
Product returns indicate a problem with the product's quality. Lower quality products harm more than just the order value or revenue. The customer might discourage other potential customers with a direct long-term impact on store profitability.
Analytify Helps You Keep an Eye on Ecommerce Metrics
Let's talk about an important reason why many store owners usually can't keep up with the eCommerce metrics.
Google Analytics is today's most popular website traffic and user behavior tracking platform. It is used to track a long list of metrics, including almost all eCommerce metrics. It integrates well with all popular eCommerce platforms and other Google products (particularly the Google Display Network).
However, many store owners aren't able to take the full benefit of Google Analytics for tracking eCommerce metrics. There are two main reasons behind this issue:
Google Analytics is Not Novice-Friendly
Google Analytics is an extensive platform that can intimidate even expert users. There are too many reports where you can further dig into the data with dimensions. On top of this, Google Analytics allows you to generate custom reports and dashboards that further "complicate" things for the users.
Store owners, regardless of their skill levels, don't want to go into the complexities of Google Analytics because it's just too much work. Finding the current and historical data for eCommerce metrics means you'll have to go through multiple reports and export data for further analysis.
Google Analytics Can Consumes A Lot of Hours
Even if you know your way around Google Analytics, you still need to invest a couple of hours getting the data to plan out your campaigns. In an industry where you can't afford to lose time, using Google Analytics can be a drag on your speed. eCommerce store owners need a simple solution that offers all the robustness of Google Analytics without the time penalty.
Introducing Analytify – The Perfect Google Analytics Dashboard Plugin
Analytify is a powerful plugin that connects to your Google Analytics account and brings all important statistics to your WordPress website dashboard.
The plugin resolves the two main Google Analytics challenges we mentioned earlier. You can view all essential information and metrics without leaving your website. Best of all, it integrates with WooCommerce and Easy Digital Downloads, two of the most popular WordPress eCommerce platforms.
Best of all, you don't need any special skills to read the data off Analytify Dashboard. From social media traffic to understanding the composition of the website traffic, you can rest easy that you'll get accurate data without going through complicated reports.
Analytify Monetization Tab
The Analytify Monetization tab brings all popular eCommerce metrics to the dashboard. We'll use the WooCommerce tab to highlight the metrics. Here's a look at this tab;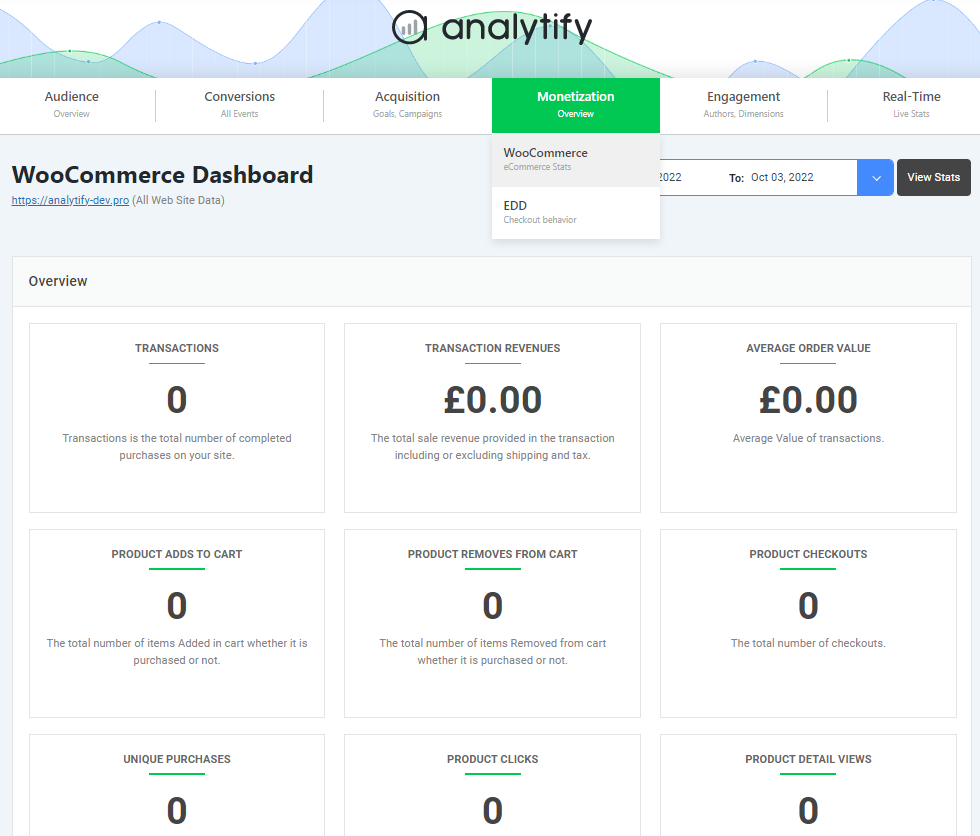 You can see the following metrics here:
Transactions
Average Order Value
Checkouts
The most profitable marketing channels
Best performing products
Coupons usage information
Conclusion
We hope you now have a good idea of eCommerce metrics and their impact on your bottom line. The 10 metrics we discussed above track the business performance and give you a complete view of the performance of your store operations and marketing campaigns.
Let us know which eCommerce metrics you use for analyzing your store's performance.
Frequently Asked Questions
What metrics should I choose for my eCommerce store?
It would help if you chose the metrics that track the essential performance criteria for your store. To start, pick from the ten metrics for eCommerce stores we mentioned above.
How can I track metrics for my store?
We recommend Analytify because it connects with your Google Analytics account and brings in all the data to your WordPress dashboard.
That's all! You can also check out All About Google Analytics Events vs Goals (Simple Guide) and How to Use Google Analytics to Increase Website Traffic.
Not using Analytify yet? What are you waiting for?