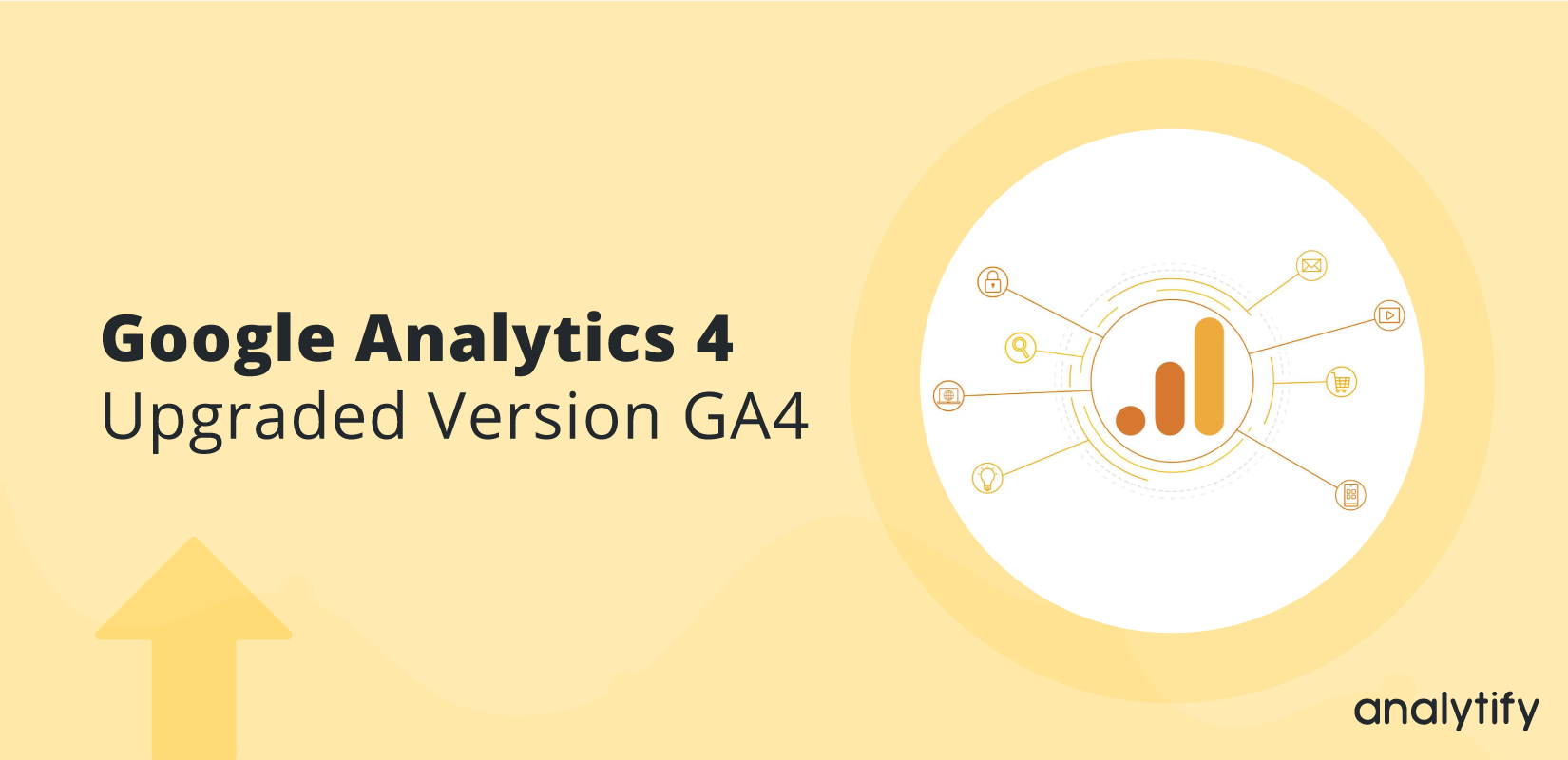 Google Analytics 4 Upgraded Version GA4
Google introduced, new Google Analytics 4 Upgraded Version GA4 2020 with new 4 amazing features for the marketers plus one major update that we need to discuss for a website or online business owners that now tracking ID of Google Analytics is change now from Universal tracking ID UA-xxxxxx-x to Upgraded tracking ID G-xxxxxx-x with other new features to help the marketers.
Here, we are going to discuss Google Analytics 4 Upgraded Version GA4 and new amazing features of Google Analytics.
Right now Google Analytics 4 is being pushed to all new users and Google is sending emails to existing users to that they should upgrade their tags from GA3 to GA3. and recently they gave a notification with a deadline that GA3 will be abandoned after July 2023. So, we have about one year at the time of editing this article. So the current users don't need to panic but in the future, they need to change the tracking code or Tracking of Google Analytics on their website from UA-xxxxxx-x to G-xxxxxx-x .
For WordPress user's who are using any kind of Google Analytics Plugins to track the Analytics of their website like
GA Google Analytics
They need to set up Google Analytics in WordPress using the Universal Analytics method.
These integration steps are for new and current users of Google Analytics Plugins that they need to follow to avoid the Website Analytics problem or tracking issue.
Google Analytics 4 comes up with more amazing new features designed to improve marketing decisions and get better ROI.
The Key features are in Google Analytics 4 Upgraded Version GA4
Smarter Insights
Deep Integration With Google Ads or Adwords
Customer-Centric Data Measurement
More Data Controls
Analytify is one of the best WordPress Analytics plugin. Get it for free!
1) Smarter Insights
Google Analytics 4 Upgrade version GA4 is now capable of alerting digital marketers about important data trends. For, example Google Analytics 4 can use website data to identify which products demand is rising because of new customer needs.
These types of functionalities will help digital marketers be proactive, and as well as reactive, with these analytics digital marketers can predict future actions to increase their customers or conversions.
For example, Google analytics 4 Upgraded version GA4 calculate churn probability that will help you to invest more efficiently in retaining customers at a time when the marketing budgets are under pressure.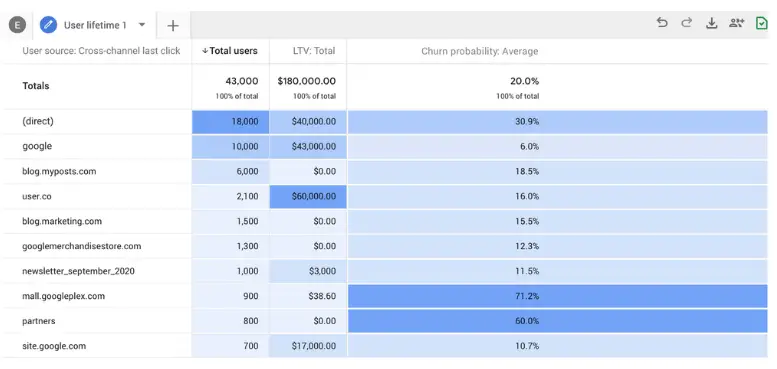 2) Deeper Google Ads Integration
Creating a custom audience based on Google Analytics 4 data is possible due to the deeper integration with Google Ads. With this new integration feature across all Google Marketing products, now it's easy to use what you have learned to improve the ROI of your marketing.
Google Analytics 4 now measures the interactions across the web and app, which means that now it can report on conversions such as youtube engaged views on the web and app.
Now digital marketers have more authentics and improved view of their results with the ability to see the conversions from youtube video views, Google and from other paid channels, Google Searches, Social Media, and emails.
3) Customer-Centric Data
Now Google Analytics 4 has evolved from measurement fragmented by device or any other platforms to customer-centric measurement. This update is designed to give digital marketers a complete view of how a customer is interacting with a business.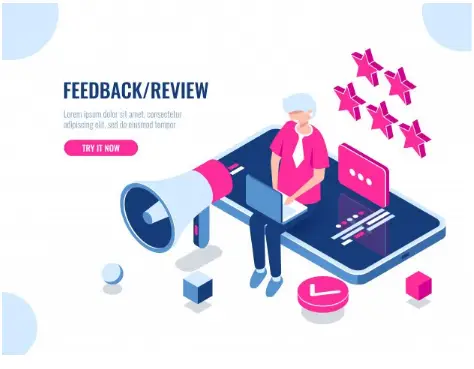 Now we can see if customers first discover our business from an ad on the web and later complete the purchase on the business's app. Overall now marketers can gain a better understanding of the entire customer life cycle from customer acquisition to conversion.
4) More Data Controls
Google Analytics 4 (GA4) now offers more data controls that digital marketers can use to manage how data is collected and retained. These data controls can also be used to check how data can be used for advertisement.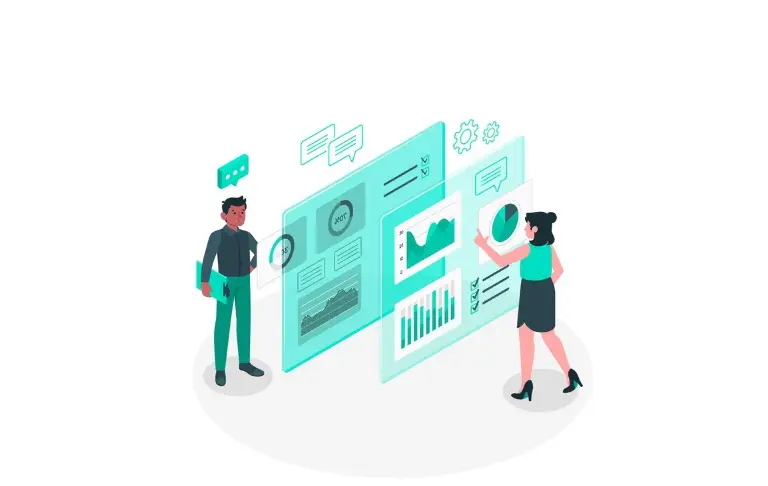 Due to these data controls in Google Analytics 4, now marketers can choose when and how to use customer data to optimize the ads, and when to limit data use for the measurement purpose only.
This means that you can depend on Google Analytics to help or support you to measure your marketing results and meet the customer requirements and improve your products and marketing strategy.
Conclusion
As we see how Google Analytics 4 update, is impacting the life of marketers and make their job life easy to analyze and improve their marketing strategies and how they can convert their potential client into a paid client. In the future, marketers totally rely on one platform to improve their business.