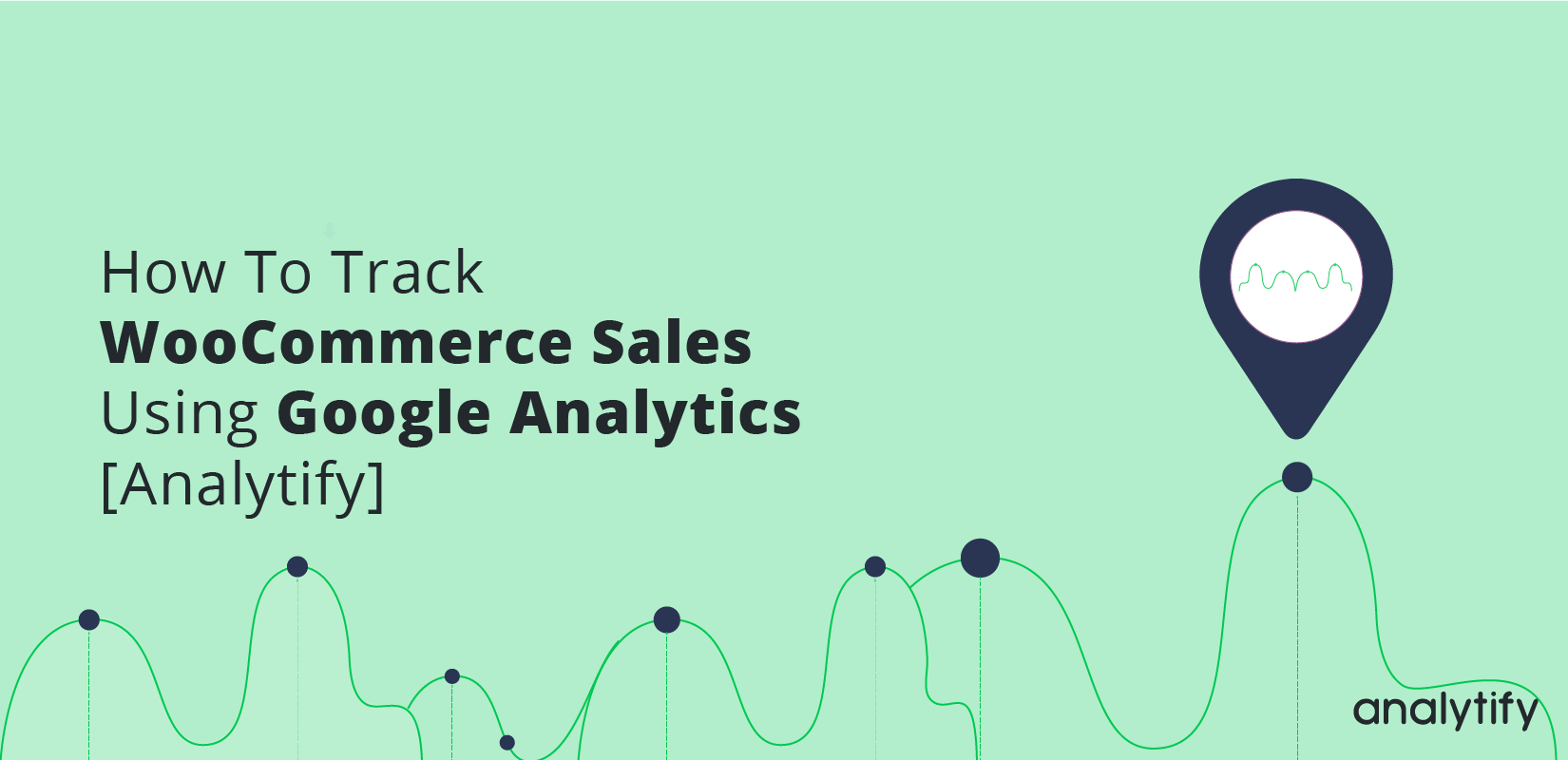 How To Track WooCommerce Sales Using Google Analytics [Analytify]
Most of the eCommerce store owners spend a lot of money on establishing their store and marketing their products. By doing this they might get new customers and sales but the ROI they get is not too impressive. But the smart players play smartly. They keep an eye on their analytics and they run their campaign according to that Analytics. Here, we will discuss How To Track WooCommerce Sales Using Google Analytics
Not every store owner is tech-savvy and the Google Analytics reporting about Woocommerce stores is too complex. At this point, the Analytify dedicated addon about Woocommerce comes into play. It helps you to understand your Analytics in a simpler and better way. You can have ideas about the behavior of your customer.
How To Track WooCommerce Sales Using Google Analytics
Why Is It Necessary To Enable Google Analytics eCommerce tracking WooCommerce?
Well, you must be wondering that Woocommerce has its own Analytics feature, why we should add something extra to it. The answer is pretty simple, the Woocommerce built-in Analytics feature only gives you the information about the total number of sales and it gives the reporting about orders that have been proceeded or canceled. Can you get an idea about the customer's behavior by looking into WooCommerce reporting? Obviously not.
With advanced analytics features you will be able to do these following things.
Shopping Behavior
Checkout Behavior
Product Performance
Sales Performance

Shopping Behavior
Google Analytics allows you to track the shopping behavior on your website which is very important after you start your WooCommerce store. This will give you all the details about how many people visited your product, how many people added that product into their cart, and how many people ended up purchasing that product.

Once you have all the data, you can utilize this data to optimize the products in your store to enhance the sales.
Checkout Behavior
If you have noticed on the WooCommerce checkout process there are few steps, first is to add the product to the cart and to click proceed to checkout, second, it comes to the billing address section and finally, it comes the proceed to payment. Google Analytics will track everything and will tell you how many users successfully added products into their carts and how many customers added the billing address, and how many completed the payment process.
Product Performance
Product performance is another useful feature of Google Analytics. Inside the product performance, you track your product performance based upon total revenue, the total number of refunds, buy to detail rate. Furthermore, you can check the performance of a specific product category and a specific product brand.
Sales Performance
Inside the Sales performance, you can track all the transactions made by your customers in your store. Furthermore, you can check other details about tax, shipping refund, and coupons. It can help you to make your balance sheet.
How To Setup The WooCommerce Google Analytics Tracking Inside WordPress Dashboard?
I think you got enough idea about how Google Analytics tracking for E-commerce works. Now, here we will discuss How To Track WooCommerce Sales Using Google Analytics. This is a little complex for most of the store owners. To make the reporting and tracking easy you can use the Analytify and Enhanced ECommerce Tracking for WooCommerce addon.
This addon will give you all the reporting and tracking from Google Analytics right inside your WordPress Dashboard.
In order to make this working first of all you need to install the Analytify core plugin along with Analytify PRO.
I assume that you have already installed the Analytify and its working with the Analytics.
To make the eCommerce tracking work first of all you need to enable the E-commerce tracking inside your Google Analytics account. You can enable E-commerce tracking by going to
Google Analytics>Website Property>Admin > Ecommerce Setting
Inside your Ecommerce Settings, you need to enable the ECommerce and ECommerce reporting, after enabling the eCommerce reporting you will have the option to add the funnel for the checkout process. Here you can add your funnel, in my case I've added the Checkout Page, Billing Info, and Proceed to Payment.
You are all set to track your Woocommerce store reporting inside Google Analytics or inside your WordPress Dashboard.
In order to view the Reporting inside your WordPress dashboard, you need to go to Analytify>Woocommerce it will open the detailed dashboard about Woocommerce reporting. You can see everything inside your WordPress dashboard in a nice, simple, and detailed way. These analytics can be read by a person who has never used Analytics.
Coupon And Refund Tracking
You can see which coupon code is hot selling, so you can increase the quantity of that coupon code based upon the stats. Furthermore, you can see the refund reports that will help you to take some serious actions to reduce such refunds in the future.
Checkout and Purchase Performance
You can track the data about how many people added the products into their cart and how many finally ended up completing the transaction. If you see the big difference between the numbers of products added to the cart and the number of products purchased. Then you need to take some serious action to make your checkout process easy. Furthermore, you can offer some coupon codes to your customers to encourage them to complete their transactions.
Product Performance
You can track your top-performing product based upon the different parameters, such as total revenue generated, the total number of purchases, and less number of refunds. Once you have got an idea about the top-performing product now you can work further on this product to take it to the next level.
Shopping Behavior Funnel
You can see the shopping behavior funnel inside your WordPress dashboard, you can track how many people came to your website, how many people added the product to their cart. You can also track the numbers of abandoned carts.
Final Words
There are some other plugins too that provide the Woocommerce tracking, But they always failed to provide such depth reporting in an easy way. You can give them a try too in your store. But in Analytify Best WordPress Analytics Plugin you can easily implement and learn How To Track WooCommerce Sales Using Google Analytics.