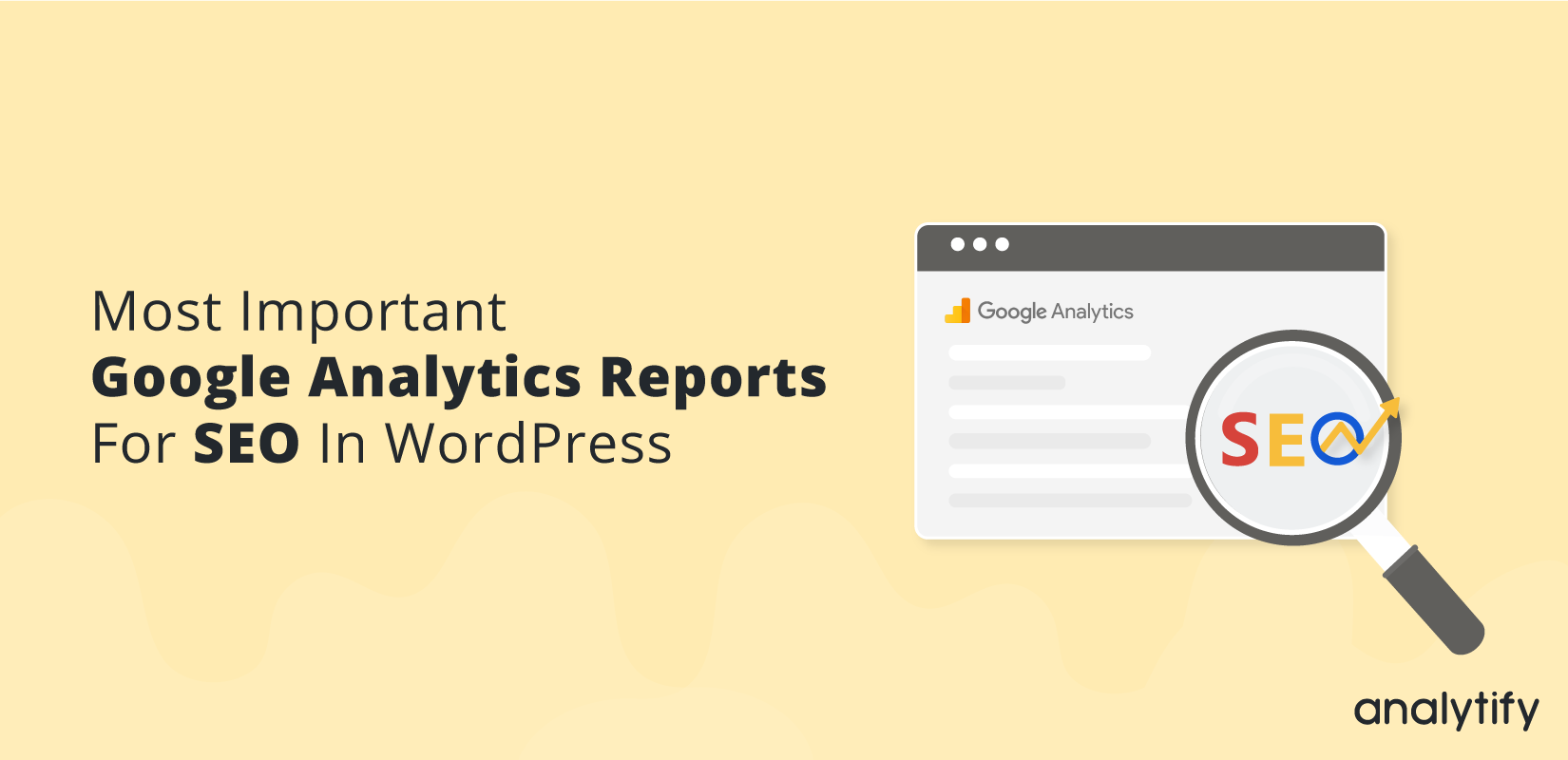 Most Important Google Analytics Reports For SEO In WordPress
Good SEO is like the Soul of a Website. Strong SEO can keep your WordPress Website appearing on search results and you can track results through Google Analytics Reports For SEO. On the other hand, if the SEO is weak, your WordPress Website might get very poor Organic Traffic.
Moreover, SEO requires continuous efforts on your part. You need to frequently update the Keywords you are targeting. But you can only excel in SEO marketing when you have the right tools at your disposal. Luckily, Google Analytics Reports for SEO is the only tool you are going to need for improving both organic and referral traffic to your WordPress Site. Here we will discuss the important Google Analytics reports for SEO in WordPress
Google Analytics Reports For WordPress SEO
Google Analytics is a web analytics service offered by Google that tracks and reports website traffic. It works fine with WordPress Websites as well. In fact, there are many dedicated plugins like best Google Analytics Plugin that place all the Google Analytics Reports right inside your WordPress Dashboard.
Let's get back to the topic of SEO. So how can you improve your SEO by using Google Analytics? Well, it completely depends on the kind of reports you are using and the interpretations you are making out of them. Without any further delay, let's see what are the most important Google Analytics Reports for improving SEO and how to interpret them.
Google Analytics Reports For SEO- Search Console Report
The Search Console Report lists out all the important keywords that are driving the most traffic to your site. It is important because it helps you correctly analyze the organic traffic to your site. Once you know the top-ranking keywords for your site, you can evaluate whether or not you are targeting the right ones. If you see a lot of key-words that you have not targeted for on the list, then it means you need to update your Key-word Targeting.
You can find your Website's Search Console Reports by navigating to Acquisition>>Search Console.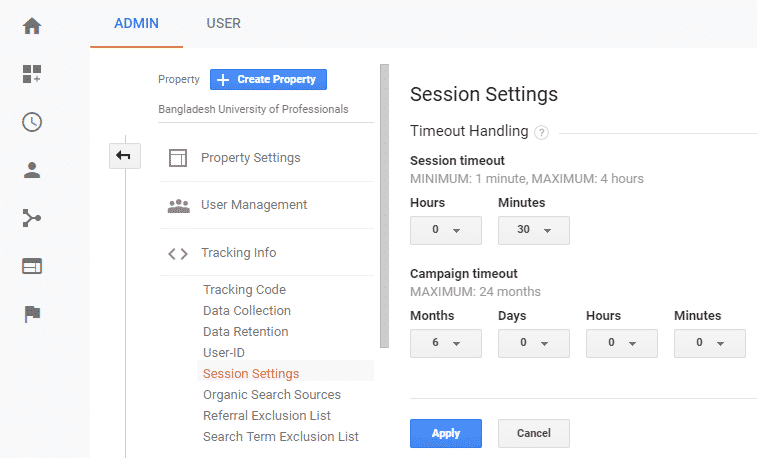 Google Analytics Reports For SEO- Referrals Traffic
Another major source of traffic, other than the Organic one, is via Referral links. High referral traffic means that more and more users are coming to your website while they are surfing some other website. And they are doing so by using a back-link.

After you find out which websites are giving you the most Referral Traffic, you can formulate strategies to encourage more referrals.
Device Breakdown Report
The Device Breakdown report tells you which devices are driving the most traffic to your site. Once you know which devices are at top of the list you can modify your SEO that way. How?
With the increasing number of people switching to Mobile Devices, it is very likely that you will get a major portion of your traffic coming from Smartphones. But is it necessary to adjust your targeted keywords given that Smartphones are driving the most traffic to your Website? Well yes. Smartphone users are proven to use long-tail search terms. For example, instead of simply using the keyword "Google Analytics Reports" they will add certain prefixes and suffixes such as "What are the most important Google Analytics Reports" "The most important Google Analytics Reports to increase SEO ranking" and so on. Using such long key-phrases is also due to the wide use of Voice Assistants in Smartphones.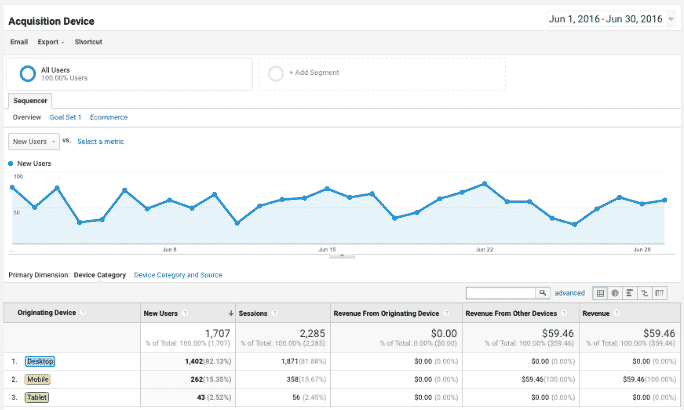 Wrapping Up!
In conclusion, another report to increase your SEO performance is via the Outbound link report. This report tells you about the top websites you are referring back to. After you have the list, you can ask for simple favors such as including links to your Website as well or go into more complex cooperative deals.