Print This page
How To Add Personal Notes With The Email Notifications Addon?
You can add a personal message inside the email report, that message will appear at the bottom of the email.
In order to do it: add the Personal Note. You need to go to Analytify> Settings > Email Tab. Then inside the Email Tab window, you will see the Personal Note, here you can write down the personal message.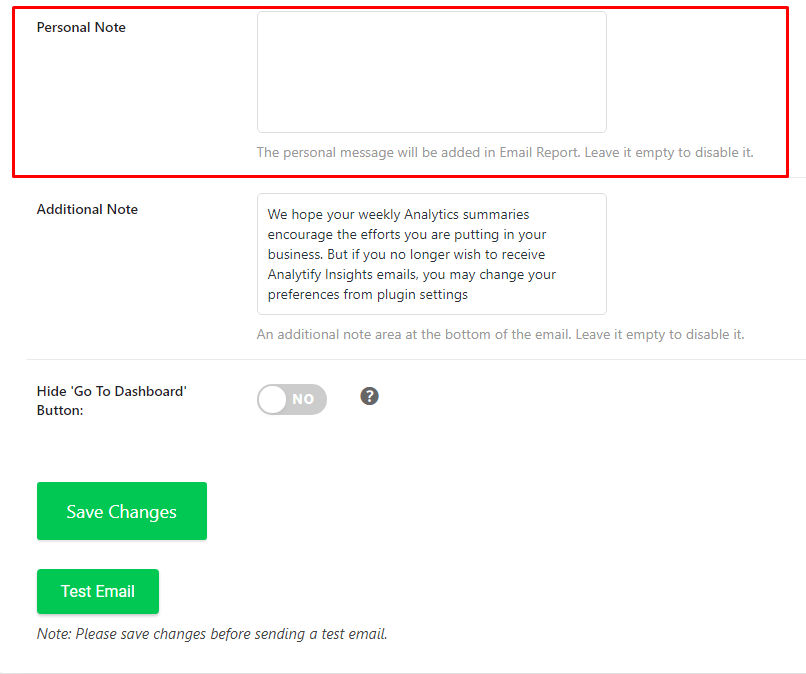 P.S: Do not forget to press the 'Save Changes' Button when you are done making the needed changes.
Last updated on July 9th, 2021