Print This page
How To Anonymize The IP Addresses for GDPR Compliance?
Since the EU introduced the law to protect the privacy of its citizens, the online business owners are more concerned to make their businesses GDPR compatible to avoid any kind of violation.
Google Analytics does not collect personal information, IP addresses tracked by default but they give the information about the country and city only.
Do you want to anonymize your WordPress website visitors' IP Addresses in Google Analytics? With Analytify you can easily anonymize the IP addresses.
In this guide, we will show you how to anonymize the IP addresses of your website visitors in Google Analytics with the Analytify Plugin.
How To Anonymize The IP Addresses for GDPR Compliance in Analytify
Follow the given steps to anonymize the IP Addresses with Analytify
Go to Analytify>Settings>Advanced
Inside the Advanced Tab, you will see the Anonymize IP addresses
You can enable the toggle to make IP Addresses Anonymize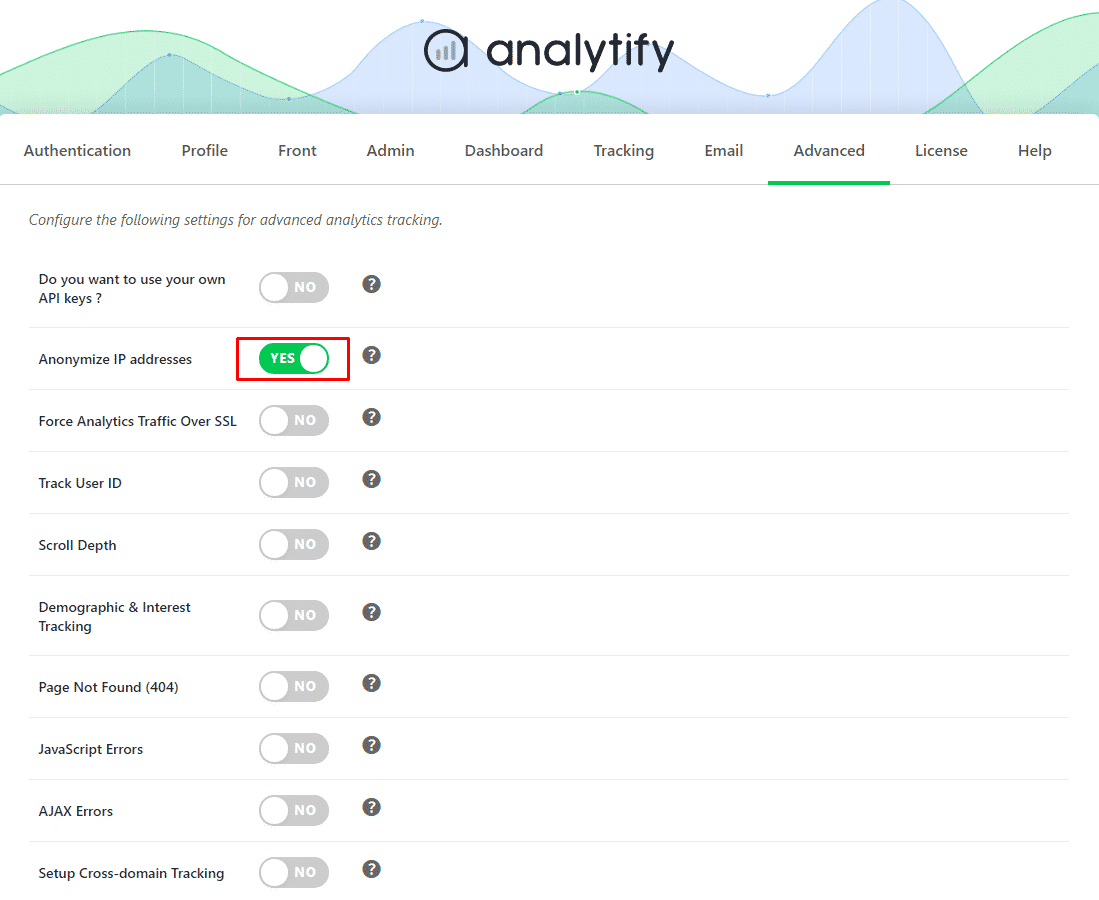 Last updated on March 1st, 2021