Print This page
How To Customize The Email Stats With The Email Notifications Addon?
You can select the different parameters for showing stats inside the email report. These stats include General stats, Top Pages stats, Geographics stats, System stats, Keywords Stats, Social Media stats, eCommerce reports, What's happening stats.
In order to access the Email Stats go to Analytify>Settings >Email Tab and inside the Email Tab Window you will see the Select Email Stats. Here you can select the different email stats to display inside the email template.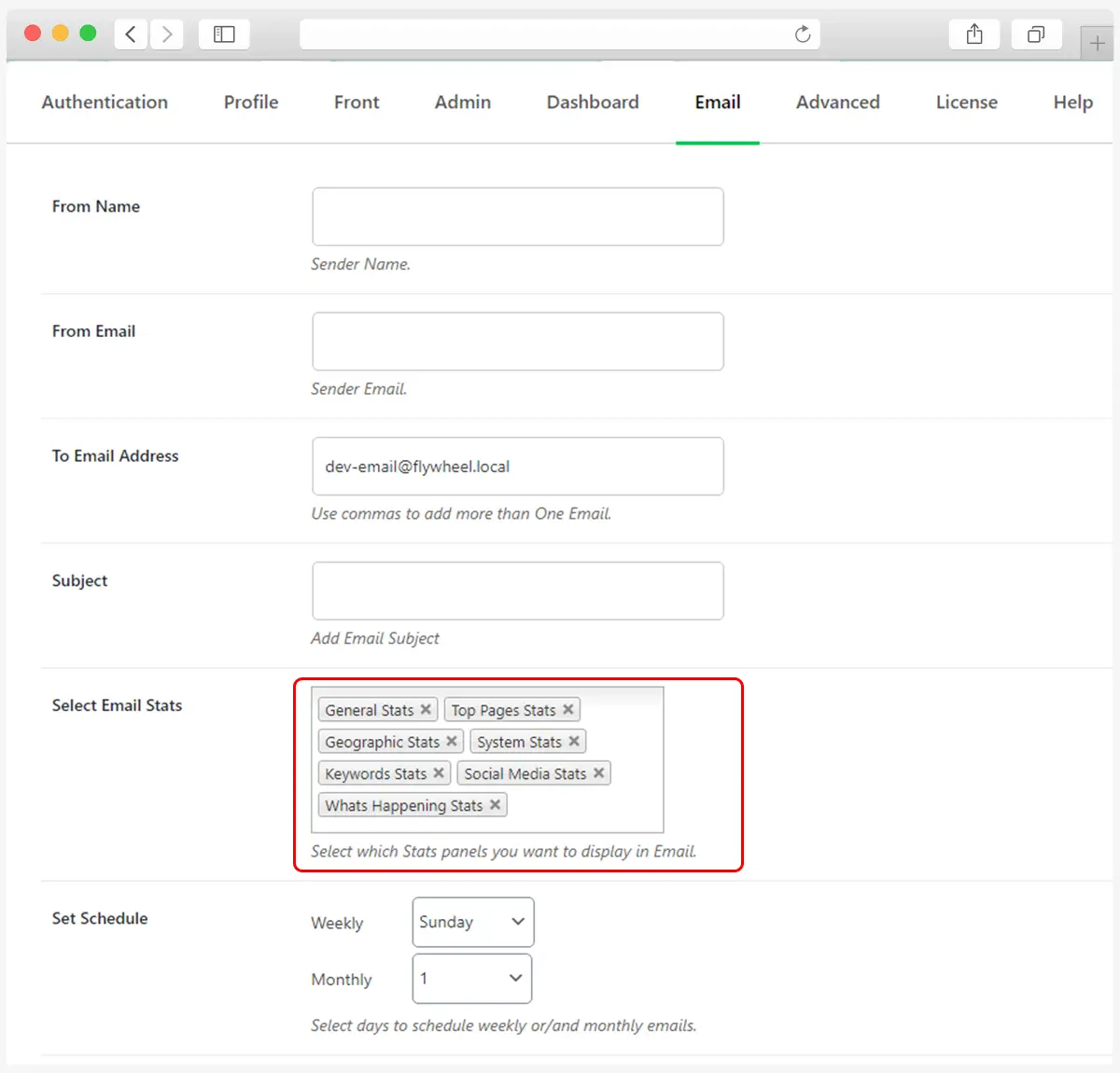 P.S: Do not forget to press the 'Save Changes' Button when you are done making the needed changes.
Last updated on July 9th, 2021