Print This page
How to Enable Analytics On Specific Post Types for Front-End
You can show the  Analytics on specific post types for Front-End view in Analytify. For example, you have different post types on your website, Products, Testimonials, Portfolios you can show the Analytics on whatever post type you want for front-end view.
In order to show the Analytics at the front-end to specific roles
Go to Analytify>Settings>Front
Inside the Front tab see the Show Analytics to (roles) This will show you a Drop Down box, where you can select the different user roles.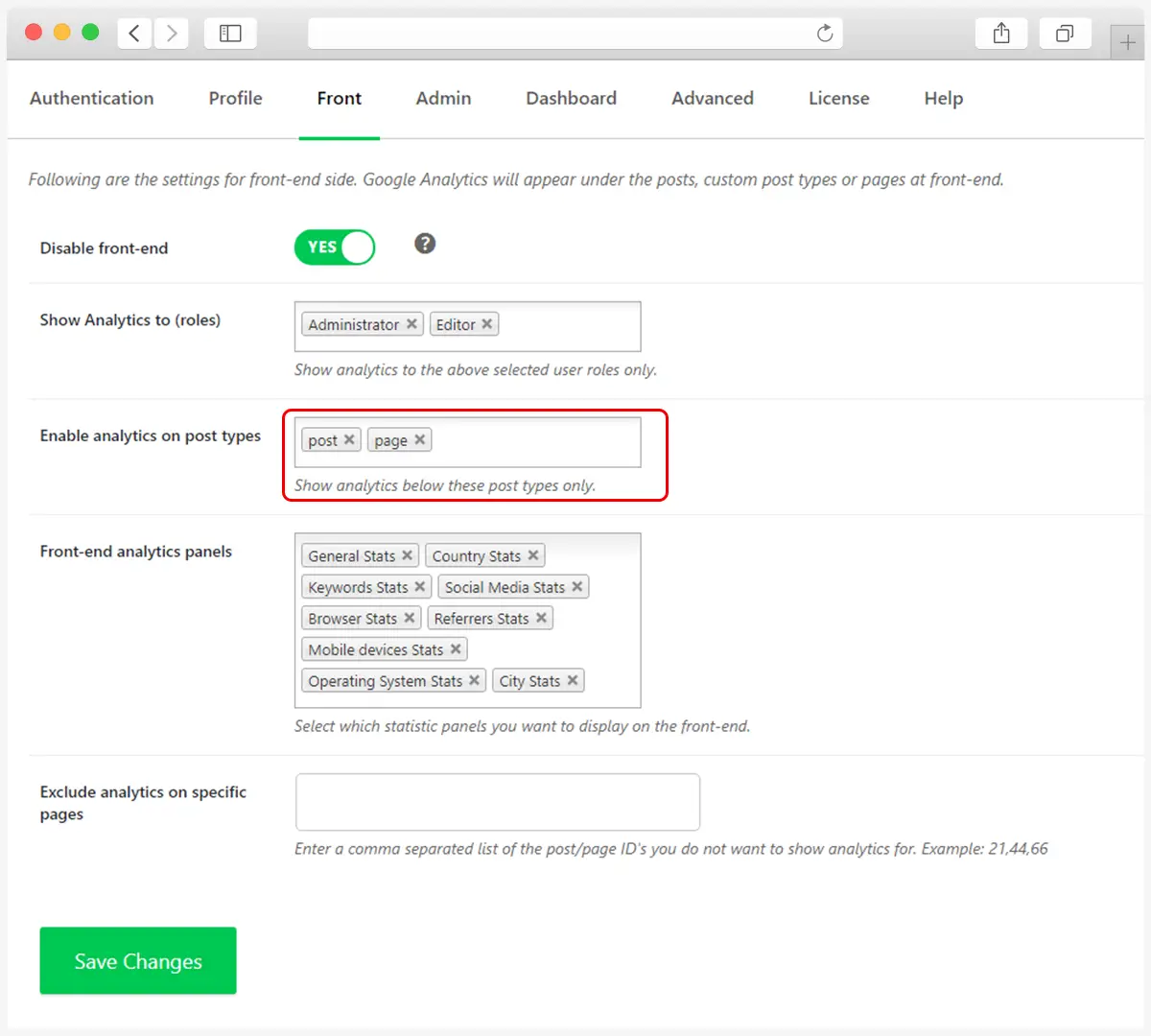 Last updated on November 21st, 2020