Print This page
How To Exclude Users From Being Tracked in Google Analytics?
We use Google Analytics to track the different metrics on our site. Obviously, we don't want any data inside our Analytics that is useless for us, We want pure accurate reporting for our site.
The Admins and other user roles such as Editor and Authors tracking can mess up your analytics, You can exclude them from being tracked in order to get the pure data.
In order to Exclude the Admin and other user roles from being tracked inside Google Analytics follow these steps.
Go to Analytify>Settings>Profile
Inside the Profile see the Exclude Users From Tracking
By adding a user role here means you are excluding him from being tracked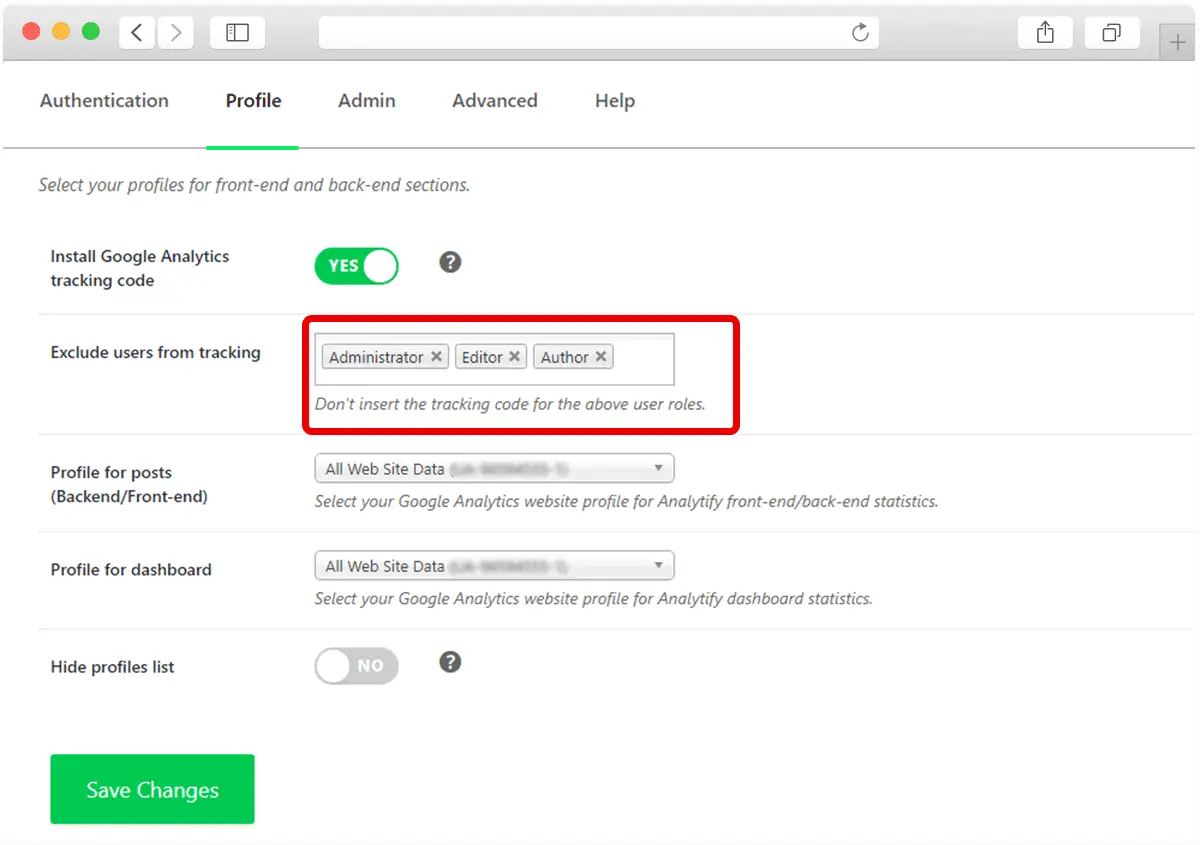 Last updated on November 21st, 2020