Print This page
How the front-end analytics data looks like?
The image below shows the number of controls you can control on front-end stats.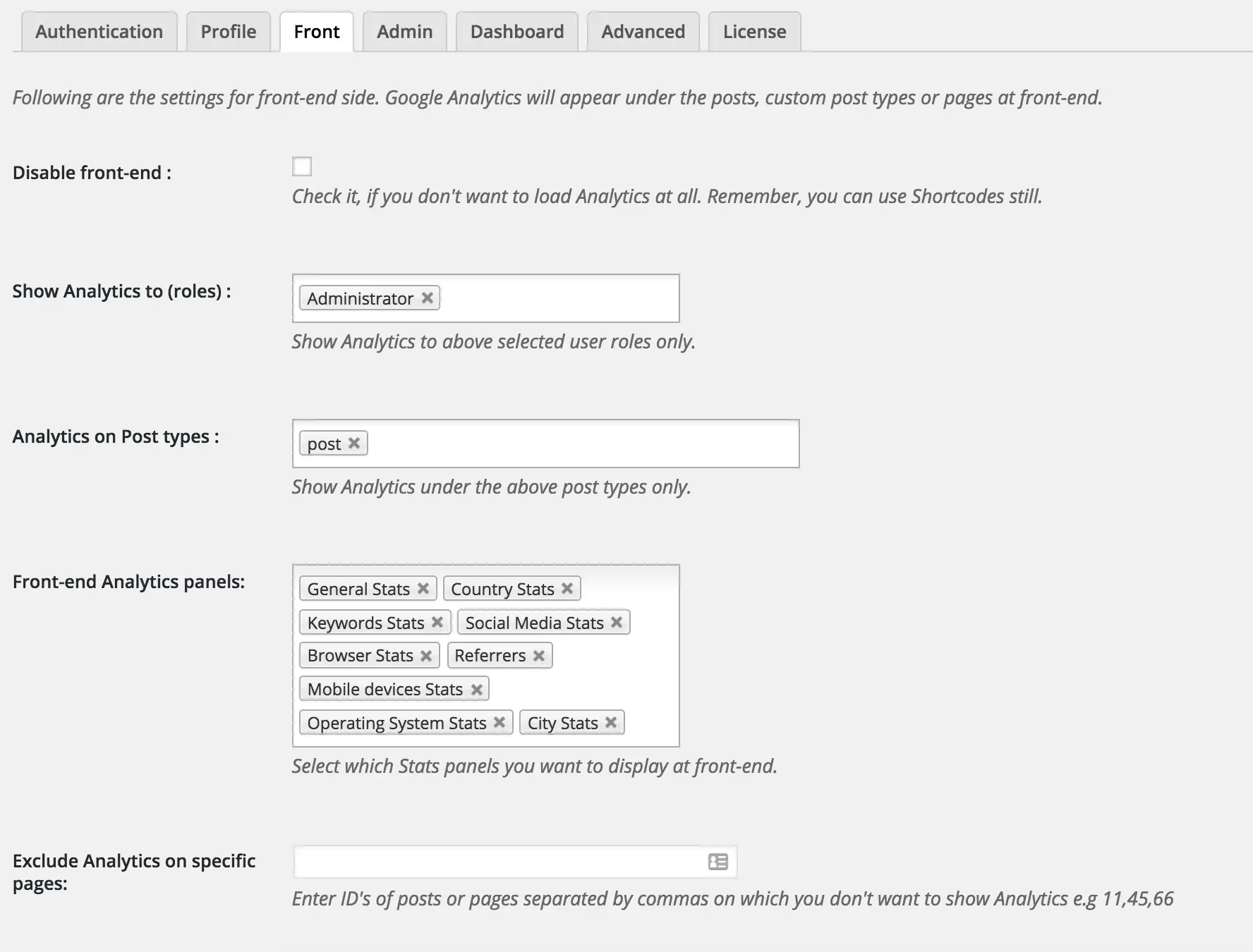 We recommend our users that Show Analytics to selected roles only instead of everyone. If you enable Analytics on 'post' you will see a button like below at the bottom of each post which can popup different analytics data panels.

Here is one of the General Stats popup.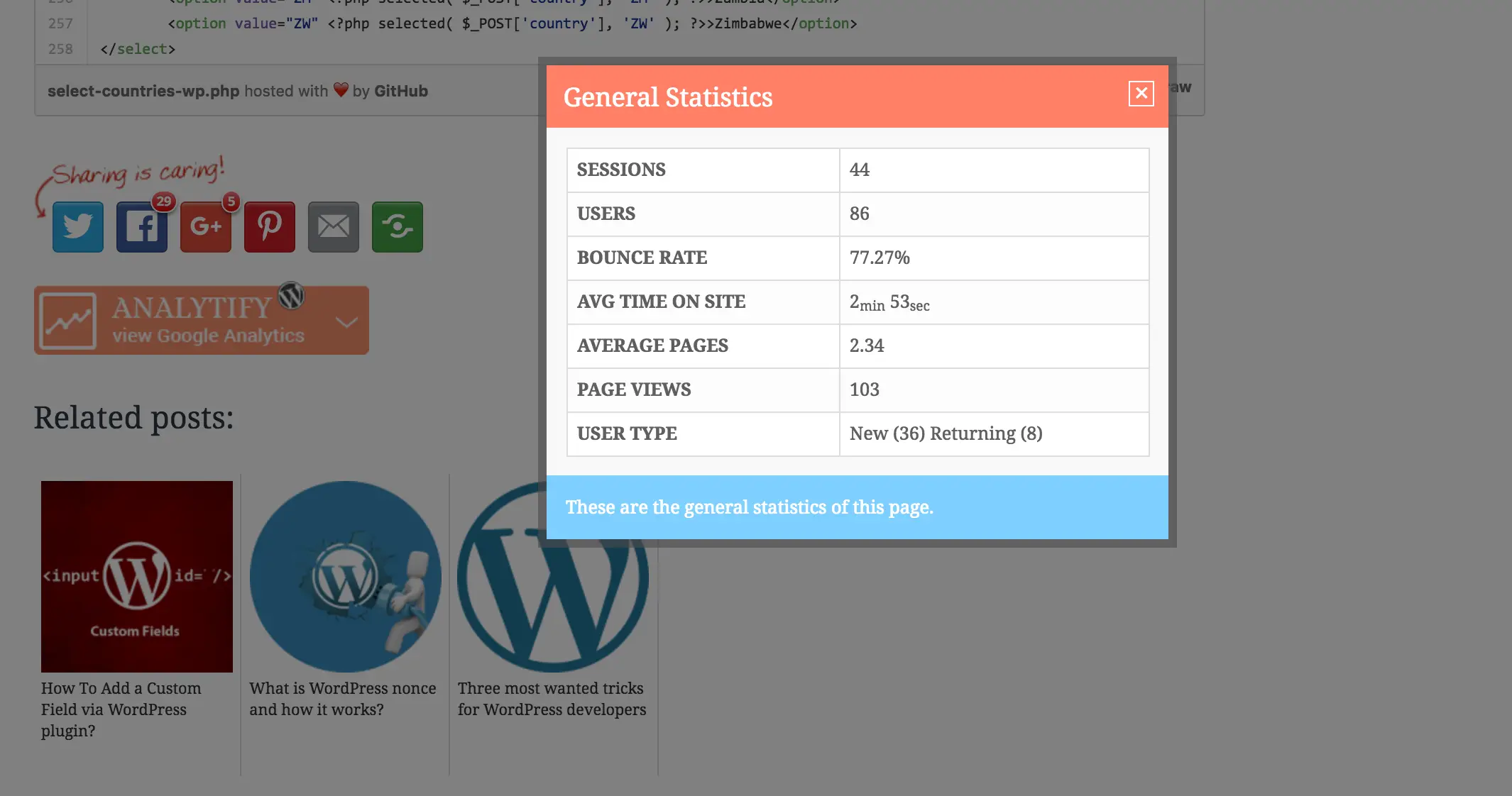 I have enabled front-end analytics for everyone for a limited time. Have a look at the end of this post.
Last updated on November 21st, 2020