Print This page
How To Get Started With The Analytify Google Optimize Addon?
Do you want to conduct different experiments and split testing on your WordPress website to improve the performance?
Google Optimize will help you conduct A/B testing and different experiments on your Website to see which changes perform the best on your website.
With the Analytify optimize addon, you can easily integrate Google optimize with Google Analytics for A/B testing. To enable the Analytify Google optimize addon you have to install and activate the Analytify Pro version on your WordPress website and Integrated with Google Analytics.
Here, we are going to discuss how to Install and enable the Google optimize addon .
How To Enable And Integrate The Google Optimize Addon In Analytify
Follow the given instructions to enable and integrate the Google Optimize
1. Go to your WordPress dashboard and navigate to Analytify  and click on  Addons.
2. In the Add-ons window, you will Google Optimize Addon,  just you have to activate this addon.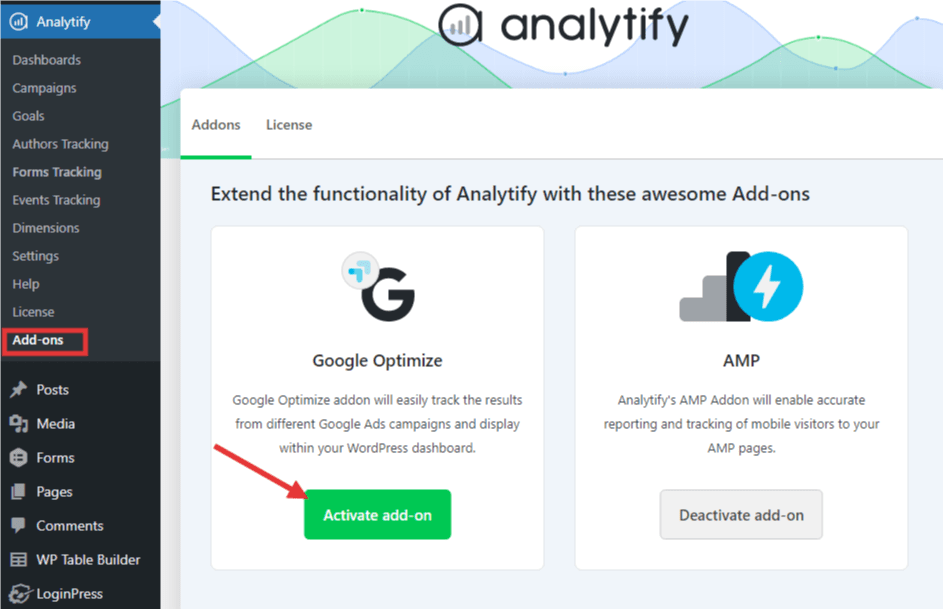 How To Integrate Google Optimize With Your Website By Using Analytify Google Optimize Addon
1. Go to your WordPress dashboard and navigate to Analytify  and click on the  Settings Option.
 2. In the settings, move your cursor on the Tracking option, a drop-down menu will open where you will find Google Optimize Option.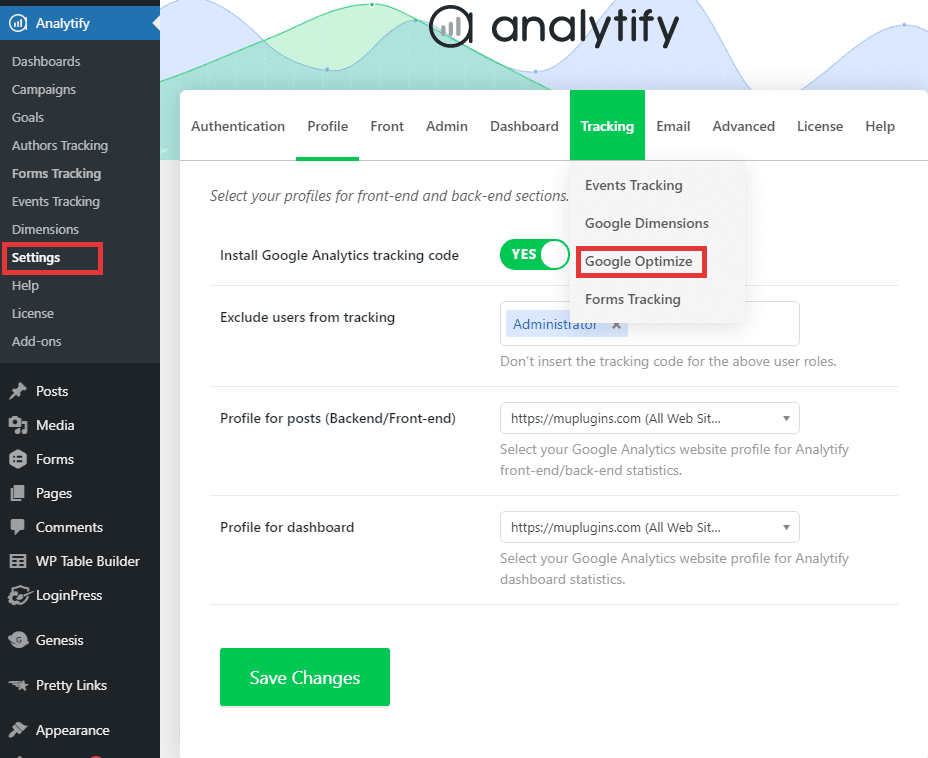 3. Now click on the Google Optimize option from the drop-down menu.
4. After clicking on the Google Optimize  option a new window will open, where you have to enter the Google optimize container ID ( The format of container ID should be GTM-XXXXXX or OPT-XXXXXXX ).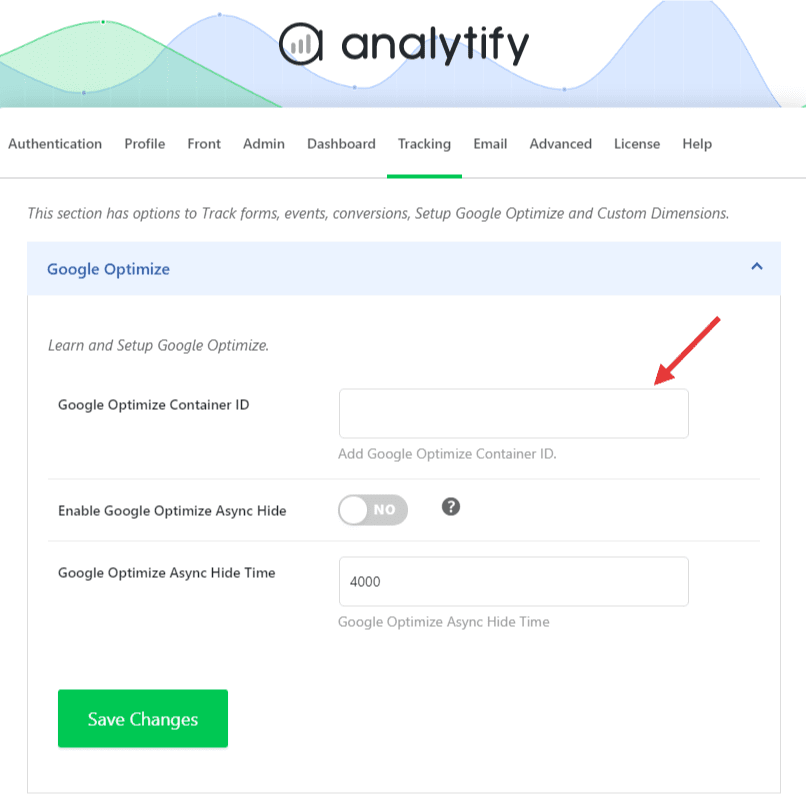 4. Now add container ID in Google Optimize Container ID  and Enable Google Optimize Async Hide option from No to Yes then click on the Save changes button.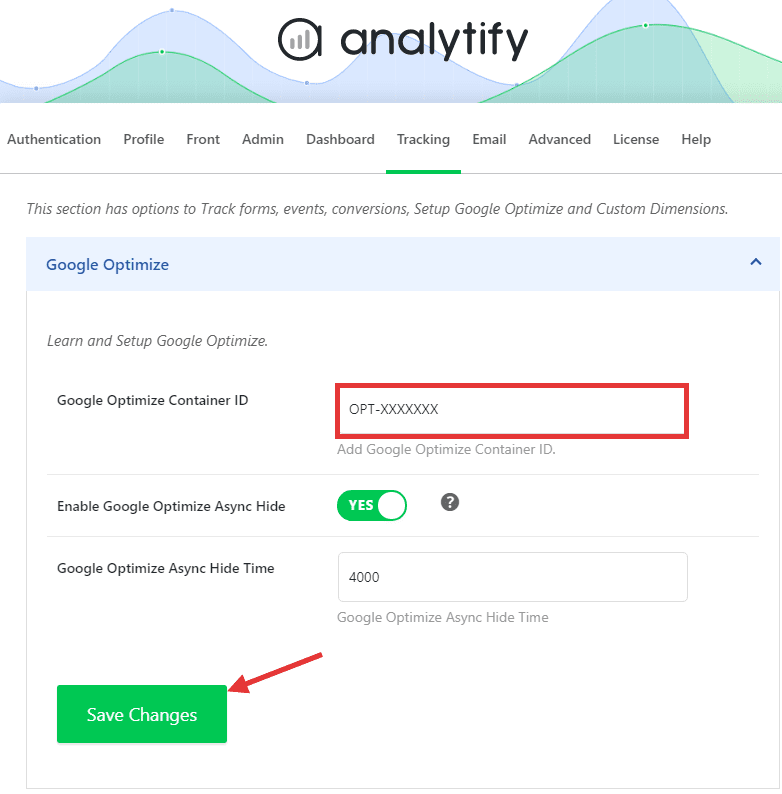 That's it!
You have successfully enabled and integrated Google Optimize with Google Analytics by using Analytify Google Optimize addon. After the activation of Analytify Google addon and integration of Google Optimize with Analytify. See our helping guide to learn How To Set Up Google Optimize .
Last updated on July 14th, 2021