Print This page
How To Set Up Google Optimize With Analytify
Do you want to perform A/B testing on your WordPress website? You can use Google Optimize to perform the different experiments on your website to see which experiment or test works best on your WordPress website. With the Analytify plugin you can easily connect Google optimize with Google Analytics for A/B testing.
Here, we will discuss how to create a Google Optimize account and connect with Google Analytics by using Analytify Plugin.
Before we start, you will need to complete the following requirements.
Install and activate the Pro version of Analytify
Install and activate the Google Optimize Addon which is available only in the Pro version of Analytify.
Step 1: Sign Up For The New Google Optimize Account
1. To create a new Google Optimize account open the link https://optimize.google.com and click on the Get Started.
2. Now click on the Create Account button to create a new account.


3. Enter account name click on the Next button & add Container name.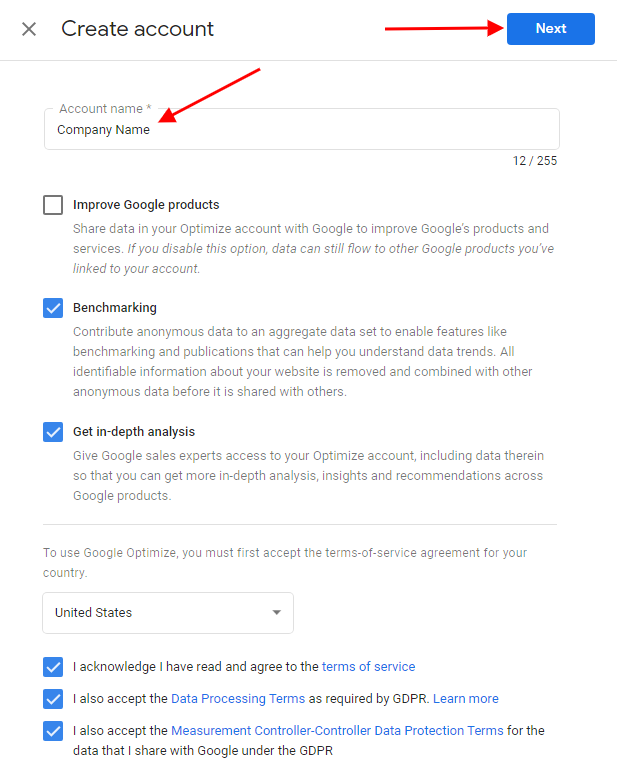 4. Add Container Name and click on the Create button.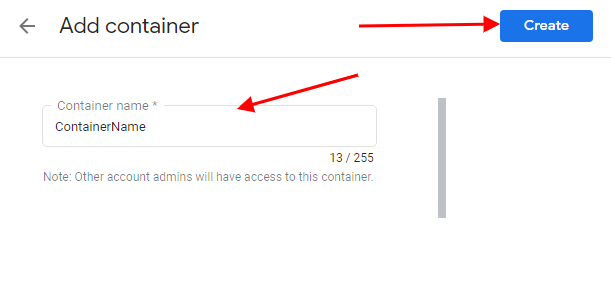 Step 2: Create Experience
1. A new experience window will open just click on the Let's go button, a new window Create Experience will open where you have to enter the Name and URL of your company's website plus select the A/B Test Option.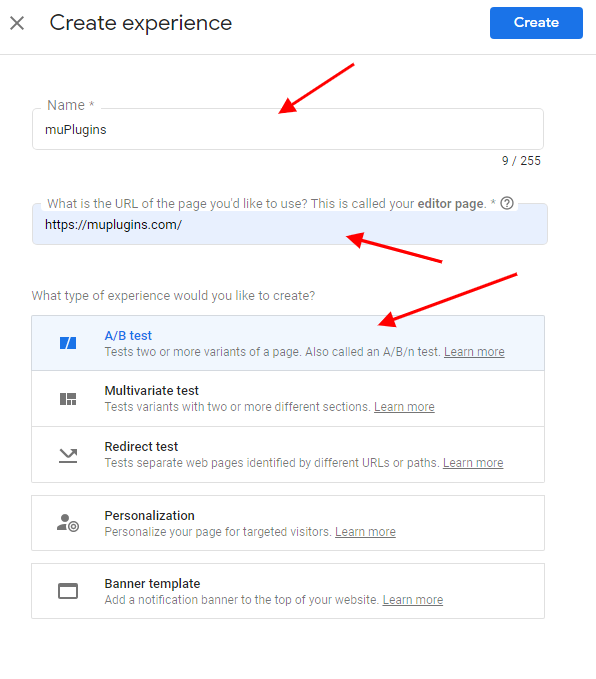 2. Now click on the Create button to create an experience.
Step 3: Link Your Google Optimize Account With Google Analytics
1. Link your Google Analytics with your Google Optimize by clicking on the Link to Analytics button

Step 4: Add Google Optimize To Your WordPress Website
1. Now return to your Optimize account Page and copy your optimize container ID. (Format: OPT-XXXXXXX)


2. Now login to your WordPress website account and navigate to Analytify –> Settings.
3. In Settings Window move your cursor on Tracking, a drop-down menu will open you have to click on Google Optimize.
4. In the Google Optimize window, just paste the Container ID and Enable Google Optimize Async Hide from No to Yes, and click on the Save changes.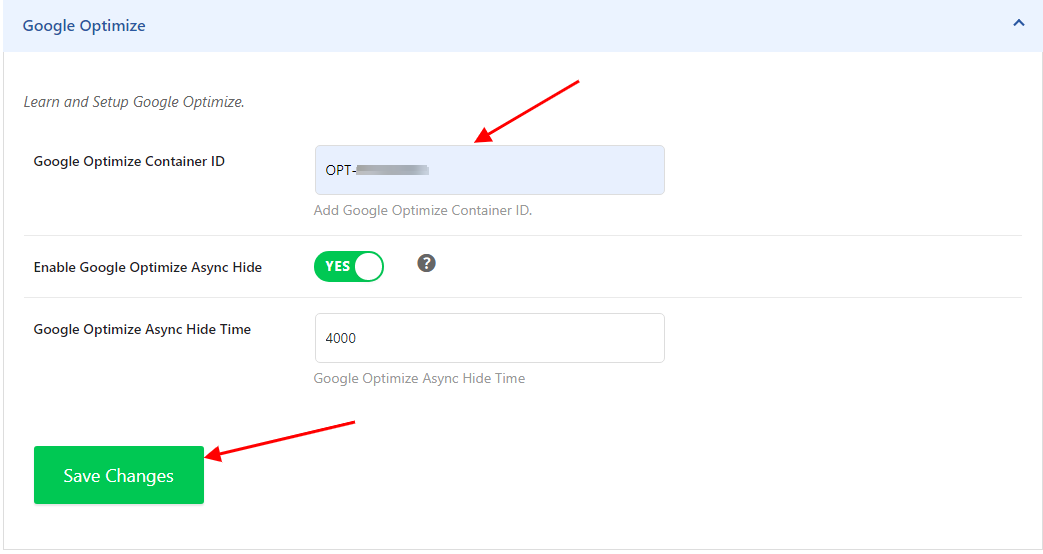 That's it!
You have successfully set up Google Optimize on your WordPress website and now you can start and you can start an experiment on your site. Check our guide on Analytify Google Optimize Addon.
Last updated on April 27th, 2021