Print This page
Installing The WooCommerce Tracking Add-ons
Anlytify WooCommerce addon supports Google Analytics eCommerce tracking for your WooCommerce and easy digital downloads store. With the WooCommerce addon you can easily track your sales, revenue, and other important stats.
Before using this addon make sure you have already installed the Analytify PRO, and WooCommerce on your website.
Steps: How To Install The WooCommerce Tracking Add-ons
1. In order to use this addon, first of all, download it from Analytify

2. After downloading it login into your Analytify Account and go to the Downloads tab
3. From the downloads tab, download the Enhanced Ecommerce Google Analytics for WooCommerce Addon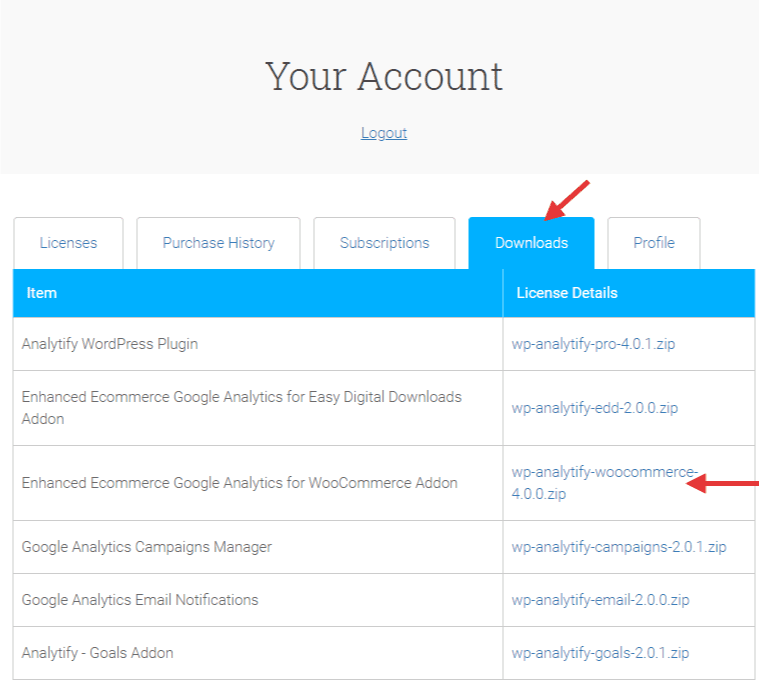 4. Now head back to your WordPress dashboard and go to Plugins>Add New

5. Now click on the Upload Plugin button and browse for the WooCommerce Addon download file and upload the addon file on your WordPress websites.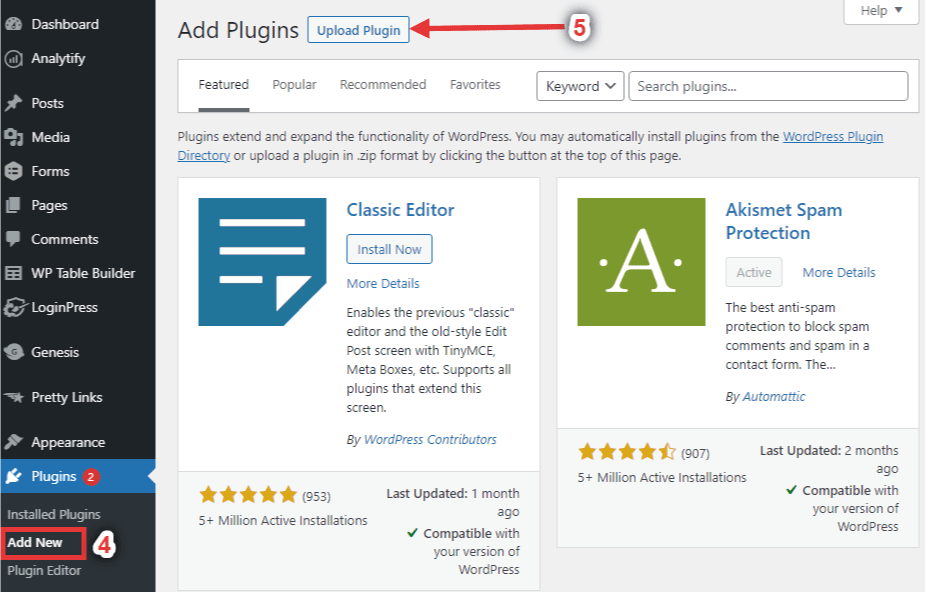 6. After the selection of the file just click on the Install Now button and your WooCommerce Addon will install on your WordPress website.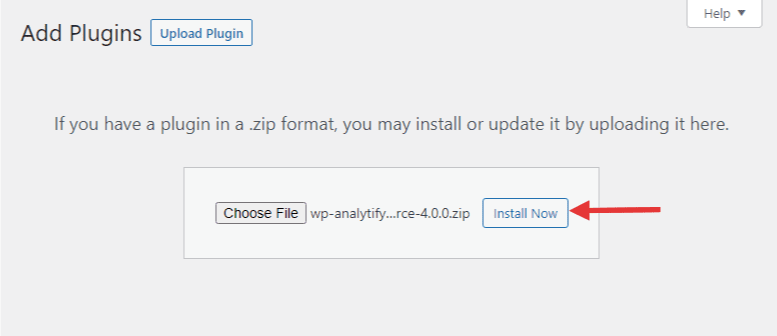 7. Now after installation, click on Activate Plugin  and your Analytify WooCommerce Addon will be activated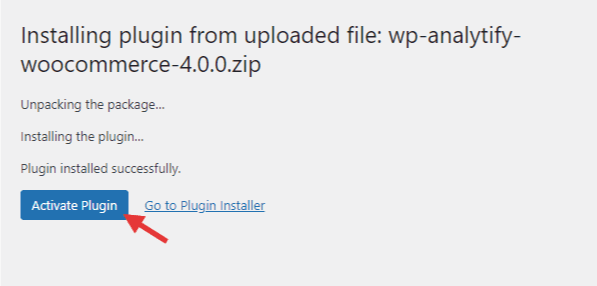 That's it!
After the activation of WooCommerce Addon, eCommerce tracking will automatically start without any complicated configuration.
If you haven't enabled the eCommerce in your website Google Analytics, then you have to enable the eCommerce tracking for proper WooCommerce Analytics. Check our complete guide on How to Enable eCommerce Tracking in Google Analytics.
Last updated on May 4th, 2021