Print This page
Setting Up the eCommerce Tracking in Google Analytics
If you are using the WooCommerce or Easy Digital Download Analytify addons for tracking, then you need to enable the eCommerce tracking from your Google Analytics accounts.
You can enable E-commerce tracking by going to
Steps for Setting Up the eCommerce Tracking in Google Analytics
Google to Analytics>Website Property>Admin >eCommerce Setting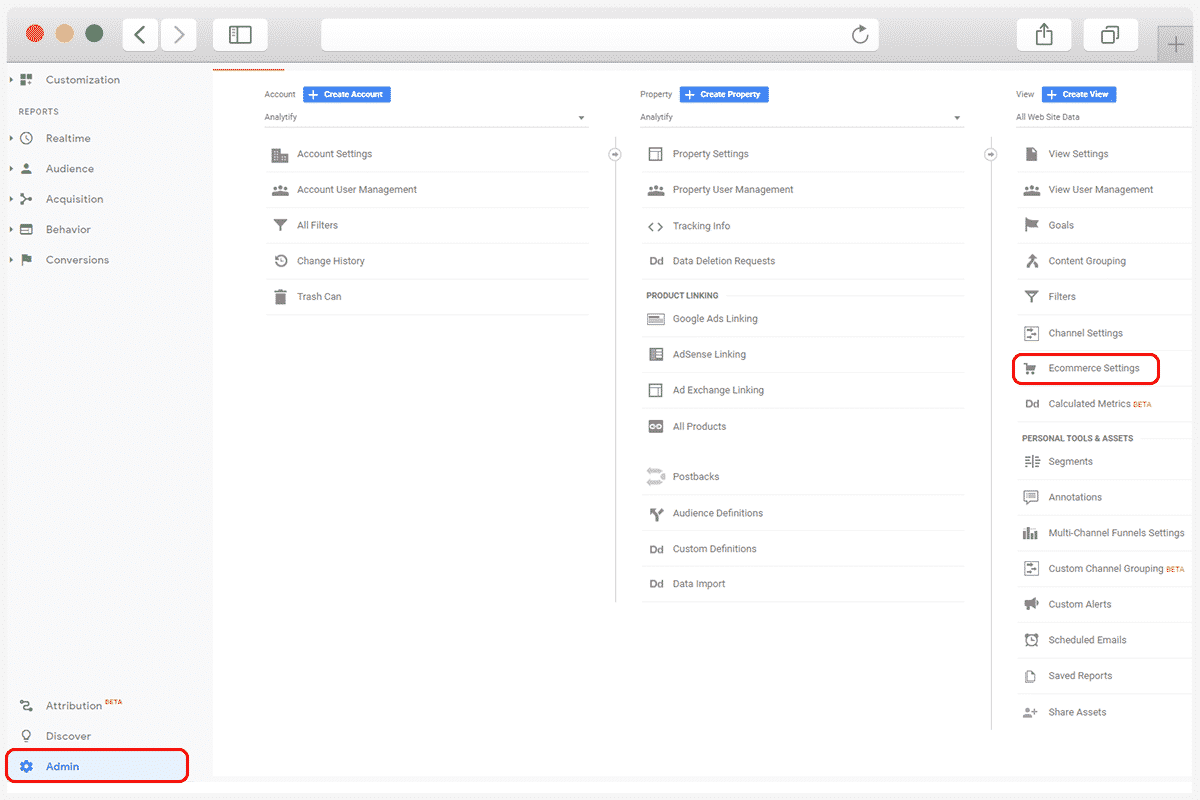 Inside your eCommerce Settings, you need to enable the eCommerce and eCommerce reporting , after enabling the eCommerce reporting you will have the option to add the funnel for the checkout process. Here you can add your funnel, in my case I've added the Checkout Page, Billing Info, and Proceed to Payment and click on the Save button.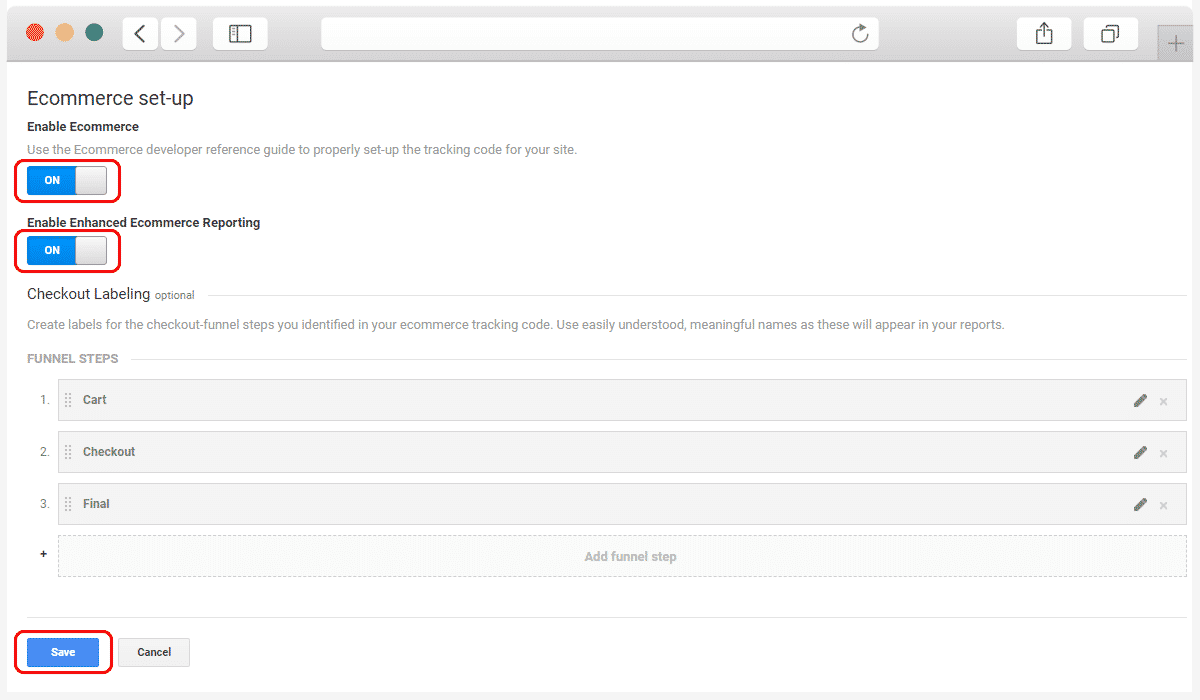 Now you are all set to track your WooCommerce and Easy Digital Downloads stats. Check our guide on how to find enhanced eCommerce Analytics reports in Google Analytics.
Last updated on June 4th, 2021