Print This page
How to Exclude the Analytics On Specific Page for Front-End
You can Exclude the specific pages from displaying the Analytics for Front-End. You can Exclude pages based upon their IDs.
You can do this by going to
Go to Analytify>Settings>Front
Inside the Front see the Exclude Analytics on specific pages Inside the type box, Enter the ID of your page that you want to exclude from displaying Analytics at Front-End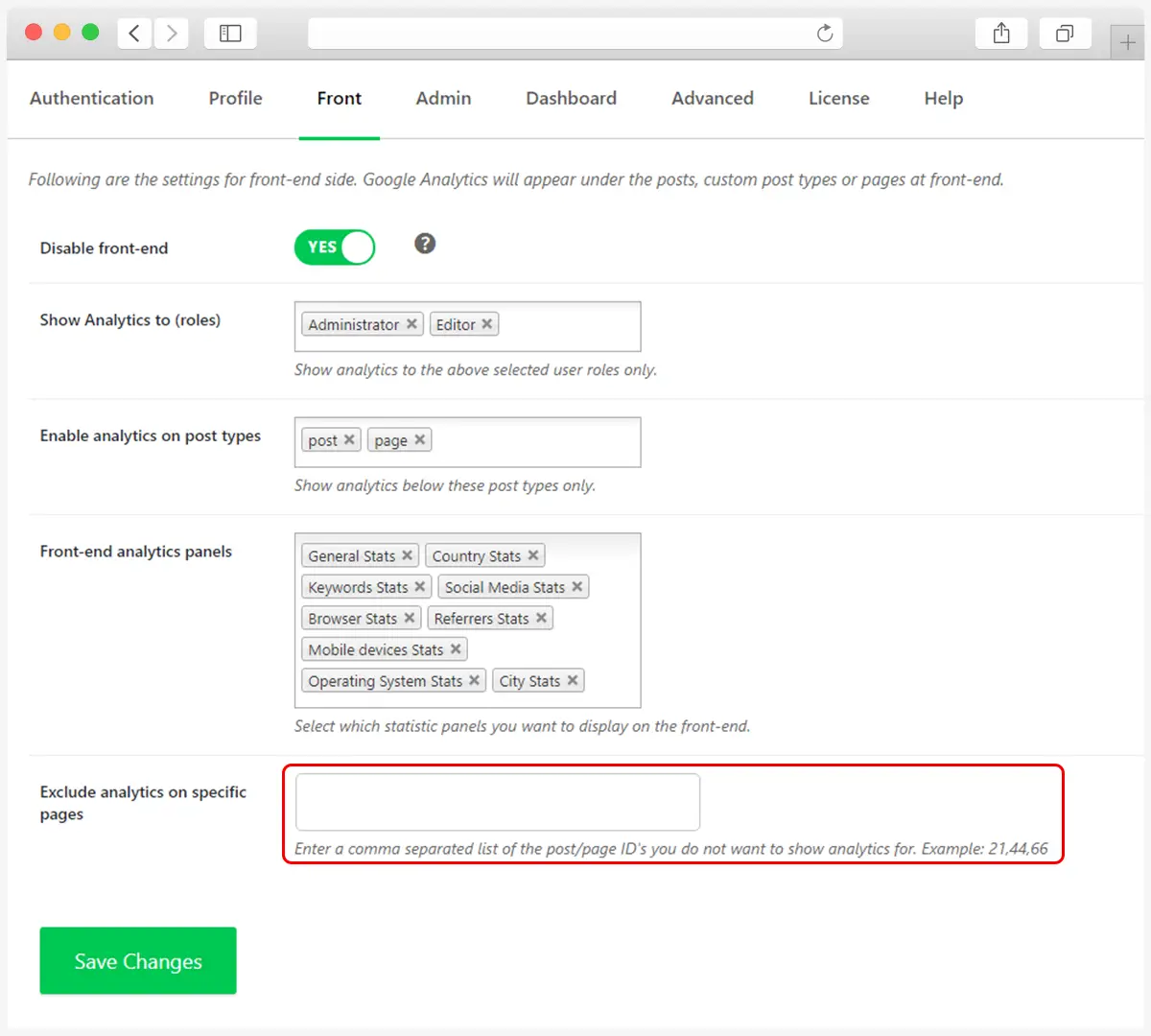 PS: If you have more than one page that you want to exclude then enter a comma between the IDs of pages For example 21,44,66.
Last updated on November 21st, 2020