Print This page
Does the plugin allow author level tracking?
Yes, You can allow the author to see the stats for his posts or pages. This can be done with the Free version as well but It will allow them basic stats like page views, visitors, session, etc
If you upgrade to the Pro version, They can have more stats like Geographic, Keywords, Social Media stats, etc
All these settings are available in the Admin and Dashboard Tab in the settings page.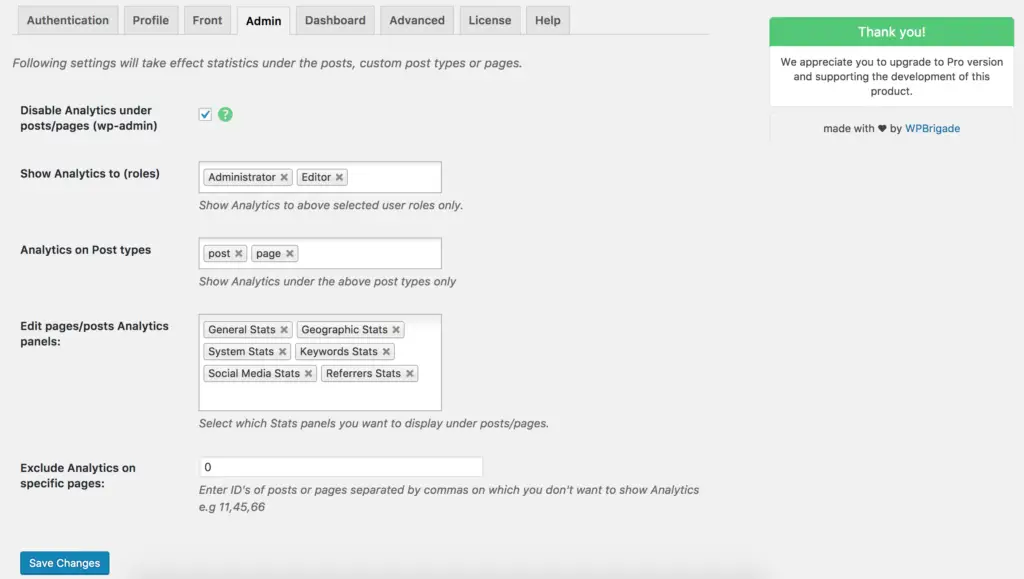 Last updated on October 17th, 2020