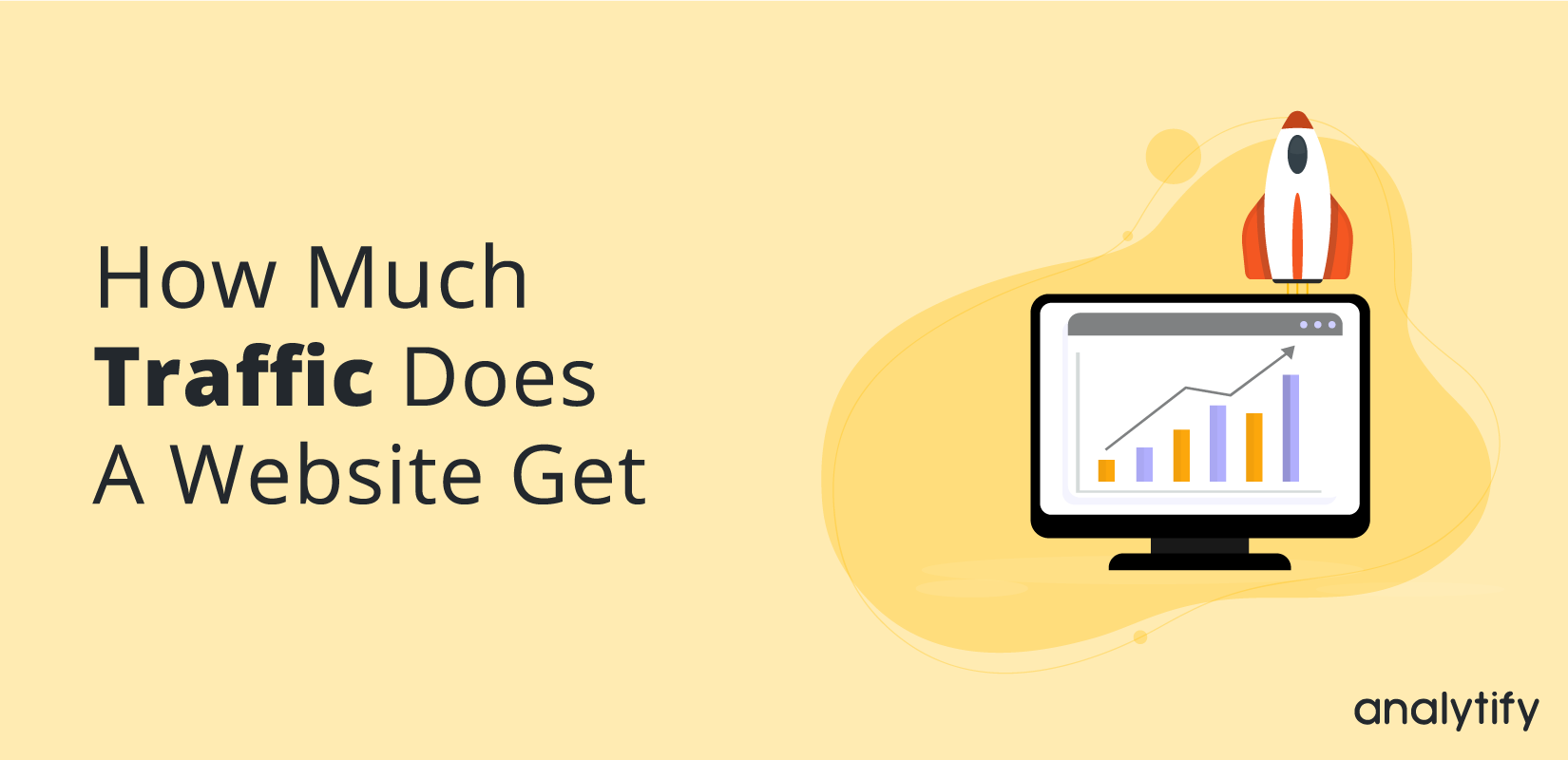 How Much Traffic Does A Website Get
Website traffic is the number of visitors a website gets on a particular day. It is quite similar to the number of customers entering and leaving a shop.
With the right set of tools, you can easily track your website's traffic. The insights tracked with these tools range from the list of countries from where your business is driving the most traffic, the type of device people use to visit your website, demographic data, and much more.
Types of Website Traffic
Not all traffic is treated equally, there are different kinds of website traffic. These types of traffic are differentiated based on the source where they are driving from.
The four types of website traffic include the following
Direct Traffic
As the name suggests, direct traffic is generated when a visitor ends up on your website by directly typing your website URL in the browser or through a bookmark saved in the browser.
Organic Traffic
Organic traffic is earned through search engines. You can optimize your website to ensure visibility in search engines to get organic traffic.
Referral Traffic
This kind of traffic is driven through external sources such as websites in the same niche or communities linking to your pages etc.
Social Traffic
There are chances when your pages are shared across social media. And when other users take this path to land your website, it is considered as social traffic.
How Much Traffic Does a Website Get?
There are countless benefits, of knowing how much traffic your or your competitor's website is getting. By having an idea of the website traffic data, you can improve your business revenue.
How to Check the Traffic of Your Website
How to Check the Traffic of Your Competitors
How to Check and Track Your Website Traffic Data
In order to track your website statistics, you can set up Google Analytics on your website. It is one of the most widely used tools for tracking website data.
In order to set up Analytics on your WordPress website, you can either install it manually with a code or add Google Analytics to WordPress with the Google Tag Manager.
Once you have set up Google Analytics, you can easily check how much traffic your website is getting. Following the steps below to view the website traffic:
Log into your analytics account using the URL: http://analytics.google.com/
In the screenshot shown below, head on to the Acquisition tab.
Now Click Overview, to view the summary of traffic statistics. This will open a new dashboard view of the Acquisition Overview, as shown below.
To get the detailed acquisition data, click on All Traffic and then click on Channels.
Now you will be able to view detailed data from different traffic sources such as Sessions, Bounce Rate, Pages/Session, and more.
But did you know you can get all of this data right in your WordPress dashboard?
Well, to be honest, it has not been easier without Analytify.
Analytify is a Google Analytics WordPress plugin that allows you to easily set up Google Analytics in a WordPress dashboard without the help of a developer.
This beginner-friendly tool provides user-friendly data and insightful dashboards. With the help of Analytify, you can make sure you are not missing key business data.
How to Check the Traffic of Your Competitors
Researching your competitor will help you improve your business performance. There are a lot of ways you can check the traffic of your competitor. But these are just estimations closest to the nearest number.
To drive at the most accurate number, we believe you should try to check competitor's traffic using two to three methods from the following.
1- SimilarWeb for Checking Competitor's Website Traffic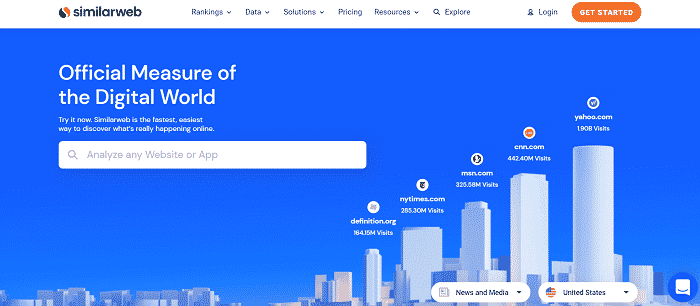 SimilarWeb is available as a website that provides traffic estimates of a website from multiple sources. It is a must-use platform for anyone in the world of Digital Marketing or even online business.
Simar Web not only provides an overview of Total Website Visits but also provides a breakdown of traffic country-wise. On top of that, you can also view how much traffic your competitor is getting from Search, Social, Direct, Referral, and even Mail.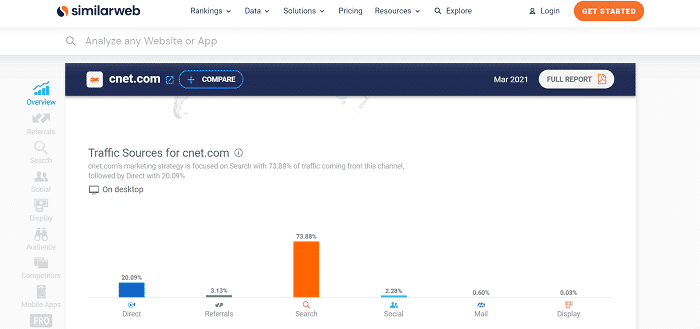 It is one of the most comprehensive tools for monitoring the traffic statistics of your competitor. It also has a Chrome extension, which comes pretty handy while doing competitor's research. The extension also provides visits a website is getting, traffic sources, geography, and more.
Accuracy of data: According to research, SimilarWeb was the most accurate traffic estimation tool. On average, it only overestimated the organic traffic by 1%.
2- Ahrefs for Monitoring Traffic of a Competitor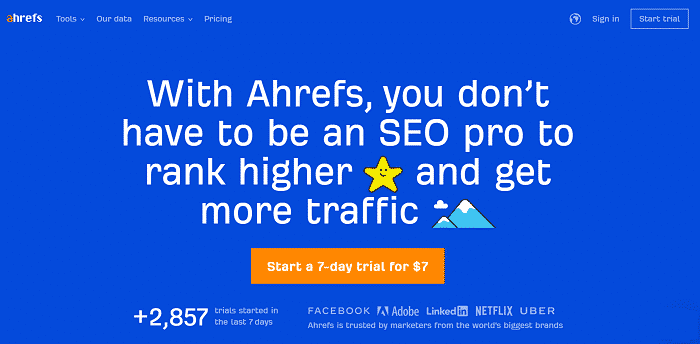 Ahrefs is a well-known tool for SEO analysis, and if you are a marketer, you must have heard or used this tool for analysis.
But did you know Ahrefs is one of the best tools for monitoring the traffic of your competitor?
By simply putting in the URL in the Site Explorer, you can easily get an overview of the organic traffic your competitor is getting.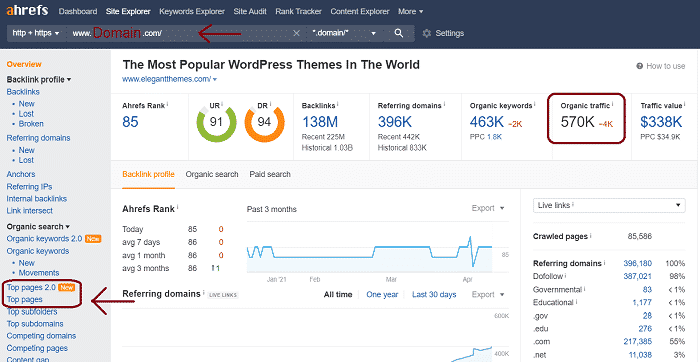 You can even find out the pages which are driving the most traffic for your competitor's website. You can do this by simply going to the Top pages tab in the left menu.
Accuracy of data: According to research, Ahrefs is the next most accurate tool for traffic estimation after SimilarWeb. It underestimated the traffic of 25 websites by 17%. Therefore competitive traffic data gathered through Ahrefs is reliable, to say the least.
3- Alexa for Website Traffic Estimation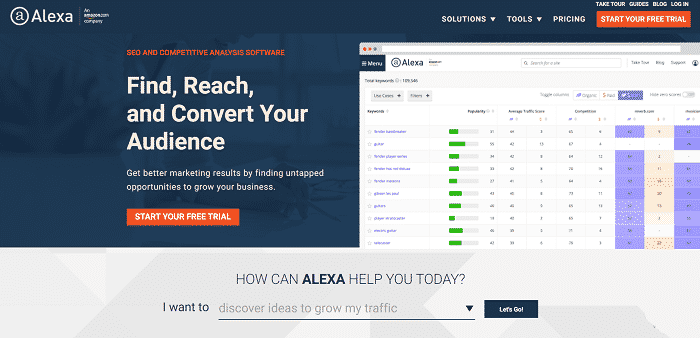 Alexa is another useful tool by Amazon for traffic approximation. It is a full marketing stack with tools for SEO, Target Audience Analysis, Competitive Website Analysis, and much more.
The free version provides a lot of competitive data including the percentage of organic traffic a website is driving, along with the competitor average.
Accuracy of data: No tool is 100% accurate, but considering the fact Alexa falls under Amazon's umbrella we are certain the data provided by Alexa is somewhat accurate. Therefore you should not fully rely on this tool for an absolute traffic overview of a website.
4- SEMrush for Monitoring Competitor's Traffic Data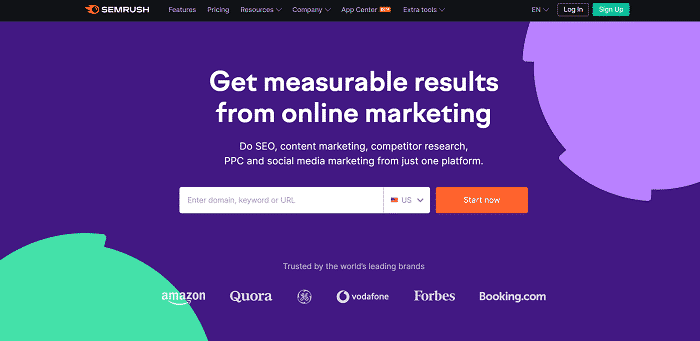 Alongside Ahrefs; SEMrush is a popular marketing suite for SEO, Content Marketing, Competitive Research, and much more. Though SEMrush is a paid tool, it offers 10 free traffic analysis reports per day. This comes handy when checking your competitor's website traffic free of cost.
The traffic analysis report in SEMrush does not show the type of website traffic, but it allows you to find out the overall traffic a website is getting.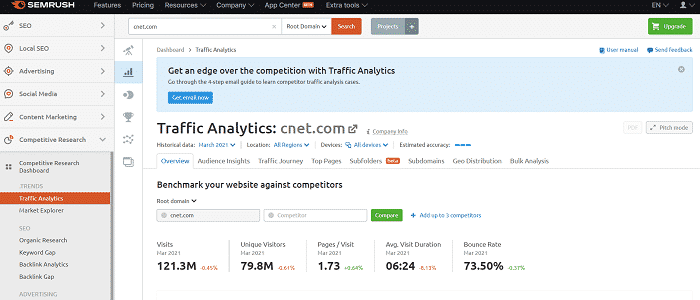 Accuracy of data: Compared to the other tools listed above, SEMrush is the least accurate tool. According to a research it underestimated the total traffic for all sites by 30%. This may not sound pleasing, but it is one of the most used tool in the world of Marketing.
Which Traffic Estimation Tool Should You Use
If you are in the world of Marketing or Search Engine Optimization, you must have asked yourself, "how much traffic that website gets?", but the answer is not always so clear.
But as per our analysis using a paid tool like Ahrefs for organic traffic estimation or the free extension of SimilarWeb for overall website traffic data, you will be a step closer to knowing your competitor's traffic sources and visits.
If not 100% accurate, you would get an idea, which type of website traffic to focus on and which one to let go.
Wrapping Up
By using a traffic estimation tool to find out competitor's website traffic, and Google Analytics to track your website traffic you can easily find out total visits, pages per visit, traffic from search engines,
But be aware of the fact that these tools are not perfect. In order to know the most accurate website traffic data, you can simply ask the website owner. You can also monitor the number of comments, social shares a page is getting. A higher number of comments or shares is a good indication of significant amount of traffic.